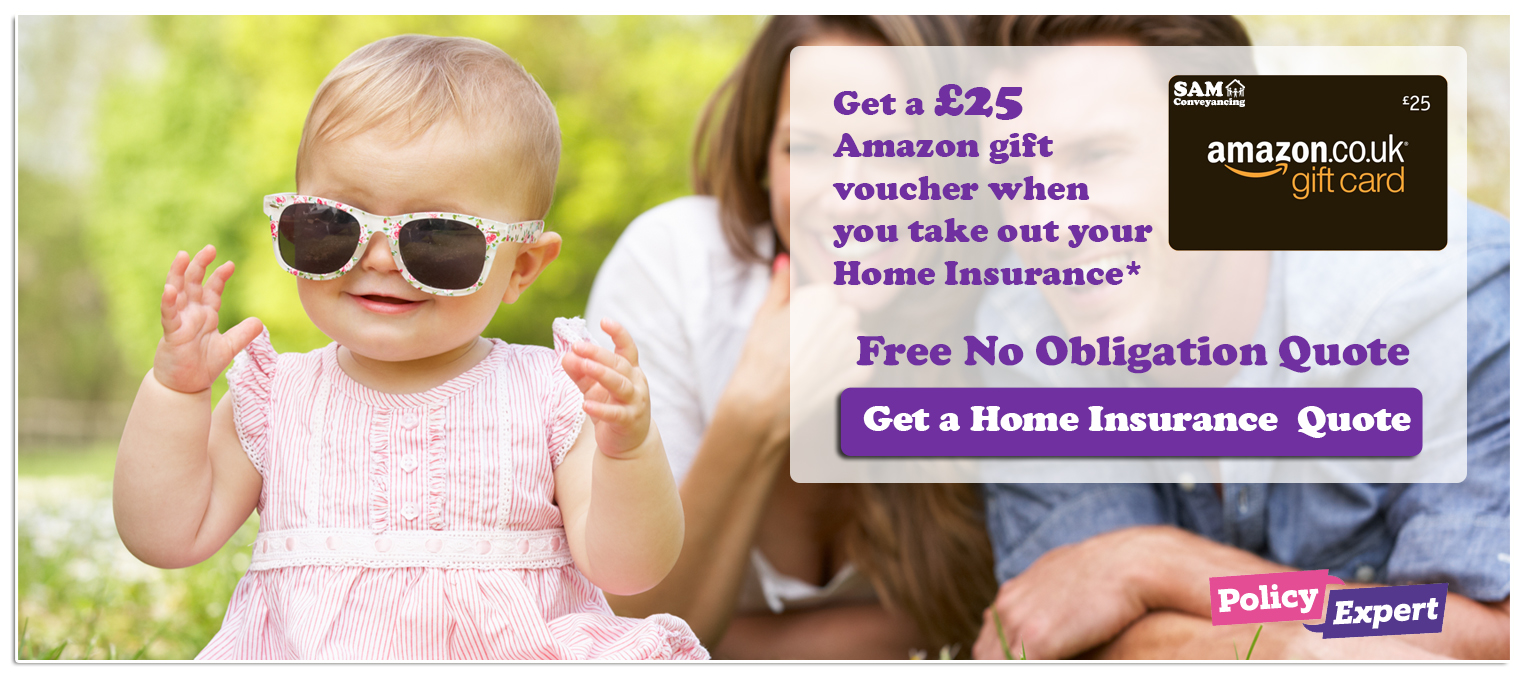 Home Insurance
Our hand selected home insurance comparison site, Policy Expert, will fix the price of your Home Insurance for 2 years, so instead of your premium going up next year it will stay at the same low price*. By clicking the link above you'll be able to compare quotes now from Policy Expert's panel of hand-picked insurers.
Policy Expert carefully select the insurers on their panel for their cover levels, price and claims service; to make sure you get the best possible quality for less. What you see is what you get - no hidden excesses or excessive fees. Flexible cover options whether you're after a combined home insurance policy or separate Buildings Insurance or Contents Insurance.
When do you need to take out Home Insurance?
Home Insurance has to be in place before you can exchange contracts if you are buying a freehold property so the sooner you choose your home insurance provider the better. Under the standard terms of exchange the buyer is liable for the insurance between exchange and completion so make sure you provide your solicitor evidence of this and protect yourself against any losses or damage from the point of exchange. 

If you are buying a leasehold you may only need to get Contents Insurance to protect your possessions as most freeholders have their own Buildings Insurance.
We work closely with Policy Expert who provides a variety of insurance products for both contents and buildings insurance from a number of high street brands. You'll also benefit from receiving a £25 Amazon voucher* when you take out your buildings insurance using the link above.
Who provides the Home Insurance Comparison Quotes?
Policy Expert provides you with home insurance comparison quotes. Policy Expert is a trading name of QMetric Group Limited. Authorised and regulated by the Financial Conduct Authority. Company Reference Number 529506.
How do you reclaim your £25 Amazon Voucher?
Reclaim your £25 Amazon voucher by calling us after you take out your home insurance (terms apply*).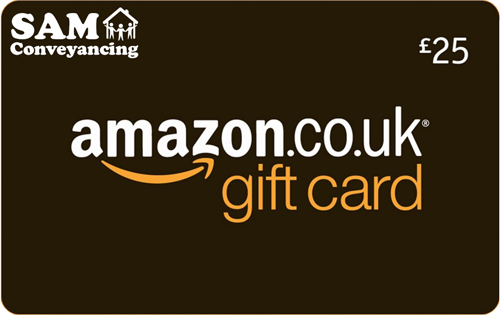 *If you take out contents or building insurance through our partner Policy Expert within 60 days of the date of your quote you'll be entitled to a £25 Amazon voucher! The following terms and conditions will apply:
•
We will aim to send the vouchers one month after your policy start date. Please allow time for delivery.
•
Vouchers will only be issued if you apply directly through Policy Expert using the following link - http://clk.omgt1.com/?AID=733873&PID=8905&WID=56559. If you apply direct with Policy Expert, or through any other website that isn't http://clk.omgt1.com/?AID=733873&PID=8905&WID=56559, such as a comparison site, you will not be eligible for the vouchers.
•
The voucher provider could be changed but the monetary value of the offer will not change.
•
We will cancel any vouchers should we discover or have a reasonable suspicion that the terms of the offer are being abused.
•
This offer is available up to and including 60 days from the date of this email.
•
No cash alternative will be offered.
•
All terms and conditions also apply to partners, family and friends applying for this offer.