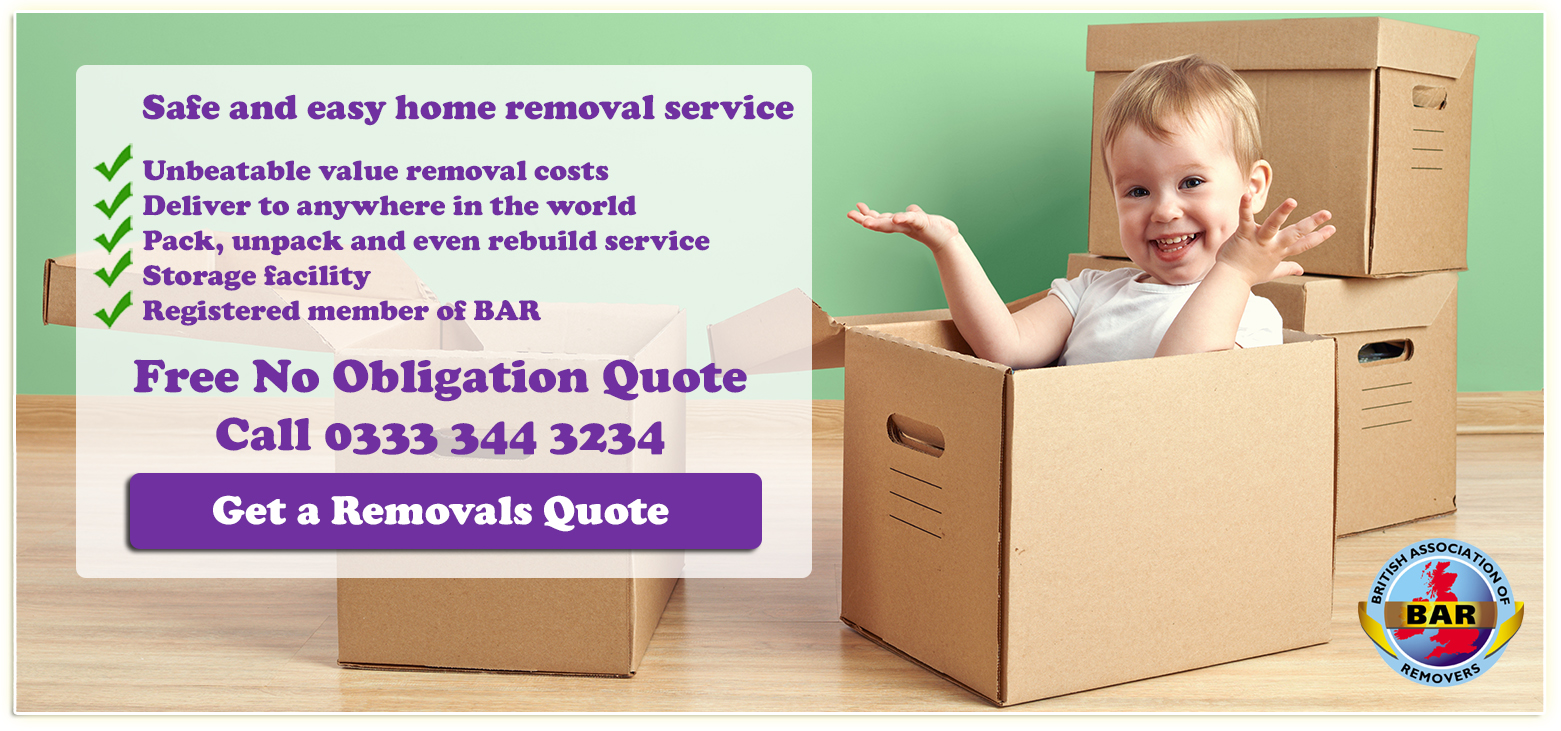 House Removals
Moving house is often a stressful process and by the time you finally get to completion day, all you'll want is for all your possessions to be in your new home. This is why you need a house removal company that will pack up your stuff and deliver to your new home and even help you unpack if you would like. 
Our hand selected House Removal companies provide a safe and secure service moving you to your new house with as little fuss as possible; doing as much or as little as you'd like.
No more men in vans with no insurance or bad backs lifting wardrobes; a full house removal service will do all of this for you and even get your bed up stairs to your new bedroom.
We have hand selected a local competitively priced professional home remover who can do as much or as little as you want to make your home move as stress free as possible. 
How much do removals cost?
House Removal costs needn't cost a fortune when you use our home removal services. Simply call us and we'll arrange for an assessment of how much stuff you need moved and we'll provide a fixed price.
When getting your quote, ask how much the removals costs are to: 
✓ Pack and unpack all your stuff - we can even rebuild your furniture
✓ Delivery to anywhere in the world
✓ Overnight storage for delayed completions
✓ Long-term storage for any of your personal items
✓ Antiques and high valued items are insured - mention anything over £3,000
When should I get a removals quote?
You can get a removals quote anytime after you have had an offer accepted and your conveyancing is underway (see the complete
conveyancing process here
).
Can I book my removals without knowing the completion date?
Yes you can. The
completion date
will only be agreed between you and the seller just before
exchange of contracts
, however this is why we 'pencil in' and estimated completion date that we secure for you.
What happens if the completion date changes?
If it is juts a 'pencil in' date, then all you nee to do is tell us your new completion date and we'll confirm availability for that new date. 
What happens if I can't get access or we complete the day after completion?
Let us know immediately if you are not going to complete. If the removals company has hold of your property, then they can store this for you at an additional cost. Please note that if the reason for failing to complete is the fault of the sellers, then you should ensure any additional costs incurred with your removals are reimbursed by the seller under the terms of their contract with you (read more about
What happens if you fail to complete
).