Why choose SAM Conveyancing?
Since we opened our doors in January 2014 we have helped over 30,000 clients move home using our hand selected panel solicitors who specialise in conveyancing. We know how nerve racking the process can be. The conveyancing executive who provides your quote will work alongside your solicitor to handle your case through to moving day.
So, you'll have one point of contact who knows exactly where you are in the process and they'll even chase you, the agent and your solicitor to keep everything up to speed. Our tried and tested approach to conveyancing is rated Excellent on Trustpilot. We want this to be your best move ever!
How does the No Sale No Fee work?
If your first purchase falls through, you don't pay for any of the legal work completed on the transaction and your instruction deposit transfers to your next property. If the second property transaction falls through then legal fees will be charged in proportion to the work undertaken.
The third transaction will require a further instruction deposit and the Fixed Fee quote may change if the property price or tenure are different. Read our
No Sale, No Fee Policy
.
How does the Fixed Fee work?
Your quote includes all the legal work for your transaction based on what you have advised us. You will not pay any additional legal fees for the services specified, beyond your fixed fee quote, so long as the information you have provided is correct.
Our Fixed Fee is tailored to your needs based on the above scope of work, however you may choose to get some other legal work along the way.
We understand that sometimes additional needs pop up as you go, such as Deed of Trust, a replacement mortgage offer or even reviewing solar panel documents. Each of these services have fixed fees of their own and can be added as and when you need them, by your request or your solicitor's recommendation. Read our
Fixed Fee Policy
.
Which mortgage lender panels are our panel solicitors on?
Mortgage lenders choose which solicitors they will or wont work with. Our panel solicitors are on all mortgage lender panels*. Tell us who your lender is and we'll assign you an approved panel solicitor.
* Excluding Kent Reliance when buying a Shared Ownership property.
How long does conveyancing take?
Every transaction is different and some are pre-set because they are auction or a new build and require completion in 28 days. Often a transaction can only progress at the speed of the slowest party such as the council or the seller and whatever pre-agreed timeframe will automatically extend as long as all parties are communicating. Communication is the most important part and ensures all parties know the current position in the conveyancing process.
We offer a Premium Expedition Service if there is a specific timeframe of 28 days or under. Please let us know if you'd like to know more about this service and the additional fixed fee.
Frequently Asked Questions
An online lawyer is still a solicitor or a conveyancer, they just advertise their conveyancing services online.
The most important thing is that the conveyancing firm you choose uses modern methods of communication wherever possible, simply because to use Royal Mail when you could use email for example is likely to cause delays and may even result in essential documents being lost. If something can only be sent by post then your solicitor will naturally do this.
People often wonder whether they should be looking for a property solicitors near me rather than choosing an online conveyancing solicitor. The fact is that your conveyancing lawyer never has to visit your property in order to carry out your conveyancing legally, efficiently and correctly and it is in fact easier, less time-consuming and less expensive to check your ID and financial capability using electronic means rather than meeting face-to-face. They can be sent vital documents such as your Building Survey and your local authority property conveyancing search electronically.
In fact you'll often find that if you choose a 'conveyancer near me' for example on your local high street, they might well be more expensive. After all they have to pay high street rates among other costs and they'll most likely charge you 'on the clock' for their time if you have to visit them in person for ID checking etc.
So instead of searching for a conveyancer near me, it's more advisable to examine your
online conveyancing quotes
carefully and it's highly important to consider matters such as their positive reviews and to take on board personal recommendations.
The vast majority of legal tasks required for a house move are carried out by people termed paralegals and/or property conveyancers. These terms refer to the fact that these professionals do not have formal membership - and qualifications - required to be either a solicitor or licensed conveyancer or legal executive.
That said, that does not stop these people from carrying out conveyancing work; in fact many of these individuals have many years of experience. It is normal, however, in an established legal firm, for the overall responsibility for any particular conveyancing case to be placed in the hands of either a solicitor, licensed conveyancer or legal executive: they are the people who give ultimate 'sign-off'.
Licensed conveyancers receive their accreditation from the Council for Licensed Conveyancers. They are quite distinct from conveyancers/paralegals in that they are officially qualified. You can think of them overall as people who act as qualified solicitors but purely in the conveyancing arena.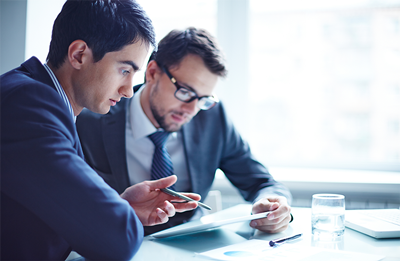 In contrast, a qualified solicitor acting in the conveyancing field has the general training that a solicitor has - e.g. in employment law - but has chosen to specialise in conveyancing. They have to be a member of the Law Society in order to practise.
In sum, your conveyancing might be carried out by people described as conveyancing lawyers or conveyancing solicitors: the difference is a fairly subtle one and the most important thing is that the work is overseen by someone with one of the official qualifications described above and of course that they - and their team, if relevant - carry out their tasks efficiently.
A commercial property solicitor's knowledge area differs considerably from a residential conveyancing lawyer. As a general rule we are not in the commercial property sphere and would recommend that you find an appropriate commercial property solicitor if you need one. For residential conveyancing however, we are always delighted to help answer any questions you have.
An important consideration when choosing your residential conveyancing solicitor is whether the firm is on all mortgage lender panels. Lenders only allow certain particular conveyancing lawyer firms to act for them in any residential conveyancing transaction so if you've lined up a mortgage in principle, you should ensure whether your chosen solicitor can actually act for you and that lender. Happily our property solicitors are on all mortgage lender panels.*
Conveyancing costs are - it's true - yet another cost in an already expensive process. But how can you get the best
conveyancing quotes
from the best conveyancing solicitors possible while still managing to cut unnecessary expense and get
cheap conveyancing
overall?
When examining online conveyancing quotes for a solicitor for buying a house or flat, perhaps the first thing we'd advise is to go for
fixed fee conveyancing quotes
. Although you should always examine any quote carefully, with fixed fee online conveyancing quotes you can more easily compare between them and, if you choose to take one up, you'll know from the outset how much you'll have to budget for your conveyancing costs for your residential conveyancing.
Even with the
best conveyancing solicitors
sadly as many as one third of all residential conveyancing matters falls through for one reason or another. You might have chosen a firm such as GD Property Solicitors or Premier Property Lawyers Leicester, both of whom have excellent reputations, however many disruptions are completely beyond the control of even the best residential conveyancing solicitors. It is for these situations we'd always recommend you getting a
No Sale No Fee Guarantee
.
With a No Sale No Fee Guarantee you can rest assured that even if your house conveyancing falls through, you won't have to pay extra to start up your next transaction. As soon as you're ready to proceed with your new property, the work can continue with no extra costs to pay and you won't have to pay the balance of your fees until the end of the process. This is another critical tip in ensuring that you get cheap conveyancing.
Finally you should always consider the broader picture. Much research has shown that, once the 'dust has settled', people most often say that they'd have been happy to pay a little more for a relatively swift and efficient conveyancing process. And purely going for the cheapest conveyancing quotes can end up with you ultimately paying more. The best conveyancing firms for example are more likely to ensure that their conveyancing lawyers aren't overburdened with cases which means that matters are unlikely to slip or mistakes to be made - and it is from these that you'll therefore receive the best conveyancing solicitors quotes.
Historically you used to have to see your property solicitors face to face for ID and signing contracts because of old technology and no online ID checks. Nowadays technology has moved on and there isn't the need to be local to your property solicitors as the whole process can be completed via email, post and telephone and with online ID checking – which is great as it saves you time and money.
So for example, for your ID we will offer you an online ID checking service instead of needing to provide your original passport and for the signing of the contract prior to exchange, we issue to you via email or post, you then sign and return to us by special delivery.
The key thing for us so that you can pick up the phone and speak to us whenever you need to, and when you have a local property solicitors, that still may not be the case.
Find conveyancing solicitors near me in:
Search for our Local Conveyancing Solicitor Page