Should You Get a CCTV Drain Survey When Buying a House?
CCTV drain survey: drainage problems can now be assessed with a CCTV drain survey when buying a house which harnesses hi-tech either to check for problems which are present or factors which may cause future issues.
It lessens any upheaval a drain survey would normally take. An operative simply places cameras in positions where the drains can be observed then inspects them remotely. The procedure is relatively inexpensive.
It can cost you lots of money to fix a drain blockage. Jetting a drain can cost between £50 - £100 if it has a minor blockage but in the case of a collapsed drain, you can expect to pay from a few £100s to possibly £1,000s to remedy it.
When you're buying a property
booking a home buyers survey
is essential because a qualified and experienced RICS surveyor will examine drains, give you crucial information about any problems and recommend a drainage specialist if a more in-depth assessment and treatment is needed.
You might want to bargain with the seller if it looks like it's going to cost lots to fix a problem, or you might even want to pull out.
Sometimes a lender will even require that you get a drain survey when buying a house – termed 'pre-purchase drain survey' – if they think a property has a drainage issue.
Get a CCTV drain survey: call 0333 344 3234 (local call charges apply)
RICS Surveyors – Local Knowledge – Same Week Availability
Want help now? Call us on 0333 344 3234 (local call charges apply)
What is CCTV drain survey?
It's a drain survey where drainage specialists install high-resolution CCTV into the drains to a problem location or locations or areas of concern.
Operatives place cameras into the drains using thin flexible pipes. Once installed, the operatives can leave the property and work remotely on data sent through from cameras.
Once sufficient monitoring has taken place, the specialists can create a report about the issue/s which will give options and accompanying costs for remedy with recommendations.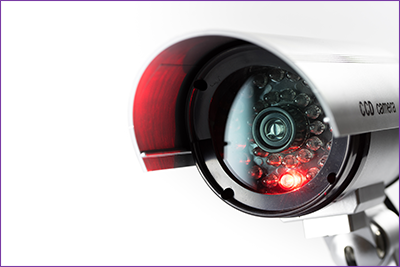 Why do I need a CCTV drain survey?
1 Speed of installation/removal of cameras - operatives who carry out a drain survey without CCTV equipment will take far longer in a property to conduct an inspection.
2 CCTV's precision at finding exact locations of issues - once a fault's been located, engineers can be far more accurate about targeting a problem and fixing it without causing further damage to a property.
Frequently Asked Questions
You can expect the CCTV drainage survey cost to fall between £175 - £400 depending on a property's size and its location.
We have local drain surveyors throughout England. We are normally available within a few days of booking and will turn around our drain survey reports within 5 working days.
A small system can take as little as 2 hours. Larger and more complicated drainage systems on bigger properties will take longer.
A CCTV drain survey is worth it for the same reason most surveys are worth it.
Catching problems early can save you huge amounts of money in the long run. It is especially worth getting a drain survey when buying a house, because you may be able to negotiate the costs of repairs against the purchase price.
As always, you must weight the benefit with the risk. If you are buying a relatively new property professionally finished with no nearby trees, the risk is lower.
If you are buying an older property with a complicated roof which involves many joining drains or internal drains, (particularly if that building is surrounded by deciduous trees which have been shedding leaves into the drainage system for a number of years) the risk is higher.
A defect here could mean expensive repairs to the drainage system and even more expensive repairs due to water damage if the defect is not checked.
For the same reason it is probably worth getting a CCTV drain survey on a property you have owned for a while, along with other general maintenance.
Get a CCTV drain survey – call 0333 344 3234 or email help@samconveyancing.co.uk
RICS Surveyors – Local Knowledge – Same Week Availability
Want help now? Call us on 0333 344 3234 (local call charges apply)
Proud of our Reviews


322 Google Reviews FREE Online Conveyancing Process for Buyers
Includes online checklists, videos, downloads and tips - plus it is completely free to use from start to finish and saves your progress along the way.
Log in