What questions form the water and drainage search?
Drainage
Answers to the initial questions are the most important and concern whether foul and surface water to the property are connected to a public sewer or not. Questions which follow concern, among other matters, whether there is a public sewer nearby, whether there is a charge for surface water drainage and whether there is a risk of internal flooding due to overflowing public sewers.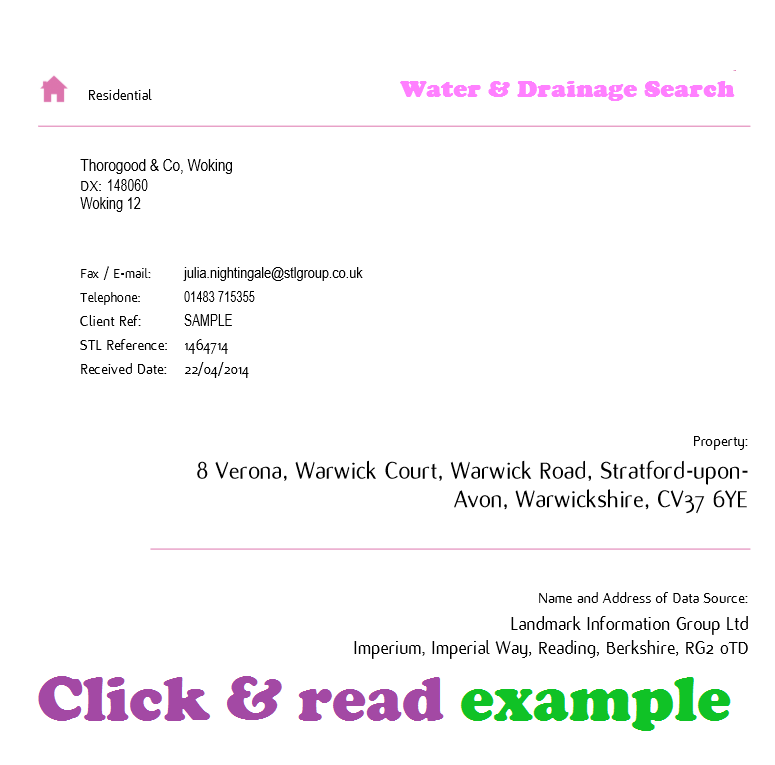 Water
The answer to the initial question is the most important one – whether the property is connected to a mains water supply. Of importance in the questions which follow are, for example, whether there is a risk of receiving low water pressure or flow or whether there is a water meter. The matter of water quality is also mentioned.
Charging
Questions in this section mainly concern naming the local authority responsible for billing a property's owners for water and sewerage services.
Why should I buy a water and drainage search as a cash buyer?
While you do not need to buy this search as a cash buyer, you will not only find out essential facts about your water supply and drainage but you will also find out if there are any risks from sewers overflowing or bad water quality.
If any risks are flagged up, your ability to buy insurance against flooding might be affected and you may well be advised to seek further information. The current owner of a property you are interested in buying may not know many of the facts considered in the report and may, for example, not be keen to speak about low water pressure which will affect your enjoyment of bathing etc.
How long does the water and drainage search take to come through?
This search is normally returned within 48 hours and sometimes within a few hours on the same day.
Book your water and drainage search: call 0333 344 3234