Conveyancing Searches When Buying a House
Conveyancing searches when buying a house form an integral part of the process and should be seen as a 'must have' and not a 'do I need'.
The water/environmental companies and local councils store information that your seller won't know, so obtaining searches when buying a house could bring light to potential issues that neither you, the seller nor their conveyancing solicitors would know.
FREE To Use – Your Progress is Saved – Complete To-Do Lists – Tips and Guides
What are the main conveyancing searches when buying a house?
There are other searches when buying a house which we set out further down the article.
Do Cash Buyers need property searches?
Mortgage lenders won't lend their money without evidence that certain searches have been obtained so why would you want to risk your own money, buying without property searches?
Our advice would be to always get proper searches when buying a house whether you are getting a mortgage or not.
All too often there are restrictions or notes on the local authority register that effect your property/land which could cause you a problem when you look to sell.
If your buyer's searches find issues you missed, that might mean you can't sell the property at full market value.
For the sake of £265 you are saving yourself the risk that your property may be worth less than you think it is. Read on to find out what you need to know.
Regulated Premium Personal Local Authority Search*
Most commonly known as the
Local Authority Search
, this search is mainly restricted to the property/land of the title you are buying and identifies any issues that might adversely affect it.
This includes information about planning consents, highways information and road adoption agreements, and any notices and/or restrictions affecting the property if, for example, it is within a conservation area, smoke control area or if there are any tree preservation orders.
This search does not identify issues beyond the boundary of the property.
The average turnaround time for this property search depends on the local authority with some returning results within 5 days, however some taking 21 days.

Read an example Regulated Local Authority Search
Beware Mortgage Lenders that don't accept Regulated Local Searches
If you are getting a mortgage from any of the below mortgage lenders then your Personal Local Authority Search may not be valid.
Please confirm if you are intending to get a mortgage through any of the below when ordering your property searches as you'll need to pay the local authority price for an official local search:
Banks and Clients Plc
Buckinghamshire Building Society
DB UK Bank Ltd
Fleet Mortgages
GE Money Home Lending Ltd (has withdrawn from the UK mortgage market)
Leek United Building Society
Loughborough Building Society
Mortgage Agency Services
Nedbank Private Wealth Ltd
New Street Mortgages
Paragon Mortgages Ltd
Paratus AMC Ltd
Parity Trust
Pepper Homeloans
Platform (a trading name of the Co-Operative Bank Plc)
Stafford Railway Building Society
State Bank of India UK
Regulated Drainage & Water Search
The Regulated Drainage and Water Search identifies if a property is connected to the mains water supply, the location of public water drains, whether there are any public sewers within the boundaries of the property or in the near vicinity, and if any sewers or proposed sewers are adopted.
It also indicates whether foul water and surface water drain from the property to a public sewer, and the basis of charging for sewerage and water supply.
The average turnaround time for this property search is 10 days.
Chancel Search
The land on which your property is built retains a potential liability that you have to contribute to the cost of repairs to the chancel of a parish church. This medieval anomaly affects thousands of properties across England and Wales.
Whilst the liability may not be recorded in the title to the property, it may still be binding on the current owner.
As the liability relates to former rectorial land which often stretched for many miles, it can affect old or new properties, urban or rural, and the potential costs can run into thousands of pounds.
The average turnaround time for this property search is 48 hours.
What happened when chancel liability was missed?
The notable case of 2003 -
Wallbank
- which brought the
chancel
issue to prominence, concerned when Andrew and Gail Wallbank received a demand for almost £100,000 to fund repairs of their ecclesiastical parish's medieval church at Aston Cantlow.
After a protracted legal battle, as they sought to challenge this ruling, the Law Lords found in favour of the Parochial Church Council, leaving the Wallbanks with a £350,000 bill including legal costs.
Environmental Search
The Environmental Search Report identifies past and present industrial land use, which may indicate the potential for the land to be classified as contaminated.
Your conveyancing solicitor must assess whether contamination is an issue.
If the local authority has registered the land as 'contaminated', it can pass the liability and costs for cleaning it up to you as the owner or occupier if it cannot find the person responsible for originally contaminating it.
Clean-up costs often exceed the value of the property and/or land. Most environment reports also contain information about nearby industrial processes or installations such as landfill or waste management sites, as well as pollution incidents.
The average turnaround time for this property search is 48 hours.
Land Registry Title Plan
When a property is registered, the Land Registry creates a drawing called a title plan. This shows the general boundaries of the land which your property is built on.
For a leasehold your freehold land underneath your property may be large with a number of leasehold properties on it. Read more about
title plan here
.
The average turnaround time for this property search is 48 hours.
Additional Property Searches when buying a house
Mining and other hazard searches - Certain parts of the UK are at risk of hazards caused by mining activity or radon gas. These hazards have the potential to cause subsidence or have a negative effect on health.

If you are buying property or land in Cornwall, for example, your mortgage lender will usually require a tin mining search which will identify current, planned or historic underground workings, and may indicate if any previous claims have been made for subsidence.
Flood report - A property does not have to be near a river or sea to be at risk of flooding. The Environment Agency estimates that over 500,000 properties are at 'significant risk' of flooding.

They suggest that 1.4 million properties are at risk of river (fluvial) or coastal (tidal) flooding, with 2.8m at risk of surface water (pluvial) flooding. 1 million properties are at risk of both types of flooding.

As well as identifying traditional flood risks and whether the property benefits from flood defences, a flood report may identify if the property is at risk of groundwater flooding from rainwater, one of the main causes of the 2013/2014 floods.

A flood report can also indicate the insurability of a property which may be a mortgage requirement.
Planning report - Plansearch Plus a planning report goes beyond the scope of a Local Authority Search by providing information about the surrounding area, more detailed information regarding the current and prior planning history of the property, and information about land use policies.

Many reports also provide information about local amenities, education and crime rates. You can also obtain a unique report called DevAssess which, in addition to providing existing planning and other essential information about the neighbourhood, looks to the future and identifies what may change tomorrow.

This report provides a professional opinion about the development potential of the property, and identifies any areas or sites nearby that may be of potential future interest to a developer, but where planning has not yet been submitted. These sites may include neighbouring properties and land.

The professional opinion also considers the risk of change actually taking place, and whether you should undertake any further searches which may reveal covenant control on adjoining land.
Utility reports - You can obtain reports for different utilities, such as a gas pipeline or electricity search, which will identify the position of any pipelines or cables within the boundaries of the property that may have a bearing on planning permission and excavation.
Energy and Infrastructure Report - An energy and infrastructure report highlights if your property is located near sites likely to be affected by HS2, areas for fracking, wind farms, solar farms or wind turbines, and Crossrail.
Subsidence Report - This report confirms if your property is in an area affected by subsidence due to soil shrinkage. This is an optional report which you can choose not to get if you are happy to proceed without it.
Order your Property Searches when buying a house
Frequently Asked Questions
These searches are short and detailed reports about matters which as a buyer might affect the land the property you're interested in is built on and/or the surrounding area.
The data which provides the raw information for these reports is drawn from diverse sources, ranging from the relevant local authority in which the property is sited to the Rivers Authority to the Department for Environment, Food and Rural Affairs.
Each of the four core searches which most lenders insist on if you're buying a property using a mortgage address a particular subject area which might flag up a matter which ranges from needing further investigation to something devastating, which might make your property either likely to be too expensive at some point in the future to carry on living in or unpleasant to live in or even a hazard to your health/threat to your life.

Sometimes, for certain areas, lenders might expect you to buy additional searches as a condition of lending.
Broadly there are 3 responses which occur once your solicitor has looked through them and possibly passed further enquiries across to the seller to find out any additional information.
They'll either broadly conclude that no significant issue or threat has been highlighted and that you can go ahead or that you should negotiate with the seller either for a lowering in the selling price or for them to contribute to some works which would be needed to address an issue discovered or your solicitor might even strongly advise that you pull out of the purchase entirely.
To illustrate using the four main searches:
A local authority search might flag up that your property's loft conversion was built without appropriate planning permission or building control sign-off.

This might mean it is dangerous and that the property should have been sold as having one less bedroom. It might mean that you bargain with the seller to pay for retrospective building control sign-off on the works or perhaps to pay for an indemnity against the local authority fining you if they discover the anomaly.

Then again further enquiries might uncover that the works were so sub-standard as to be hazardous and therefore any purchase to be regarded as too risky.
A drainage and water search might uncover that your property is not correctly attached to the local sewage network. This equally might entail expensive work being carried out which would need to be paid for.
An environmental report might flag up that the property has been built in an area prone to surface water and/or river flooding.

At the very least this might mean buildings insurance is very expensive or impossible to get.
A chancel search might flag up that you have a potential liability.

That opens up the possibility that in future you might face a demand for as much as £10,000 to help repair and maintain your parish church roof.

It would be advisable to pay for an indemnity policy to cover against this chance.
For the first three cases above, the report concerned could flag up many other such possible hazards or detracting factors, which are invaluable to know about and which your solicitor can look into further.
In answer to 'why' therefore, in the case of a mortgage buyer, the choice isn't optional.

The fact that lenders place so much importance on getting them however is revealing in itself: any large lending organisation is likely to 'hedge its bets' as much as possible where risk is concerned.
But if you were a cash buyer, you would have a choice in the matter and might opt to save yourself a few hundred pounds. Should you take this risk, given the points raised?
If you are in this position an additional - and very strong - argument to consider is that even though you have the option to press ahead without getting any searches, you need to think over what might happen if you choose to sell up in the future.
If you were selling to a cash buyer, they might, like you, opt not to get conveyancing searches. However if you're hoping to be able to sell to anyone buying using a mortgage, that person will have to get conveyancing searches because of lender requirements.

If these searches then turn up any major issues, these might decide the lender involved to decline granting the necessary mortgage; if this is the case, then all lenders are likely do so.

You might then find out that you're either facing a ruinously high cost to rectify the fault or faults discovered before you can sell up or, in the worst case scenario, that your property is simply unsellable.
In terms of what searches do solicitors do when buying a house, there are normally four which lenders insist on being present in the conveyancing search pack.
Local Authority Search
The single most important conveyancing search is the local authority search.
This search reveals, for example, if there's going to be any major development on your doorstep after you've moved in. A large development might seriously devalue your property, cause visual, aural and other pollution and general disruption.

The search also is particularly important for finding out whether any works on your property have been carried out legally.

It lists planning permissions and building control/building regulations documents lodged with the local authority regarding any such works.
It's here that you'd find records of, e.g. an electrical rewire or installation of a boiler. Additionally if the property has been extended or altered and the alterations require the attention of the council because of planning and building matters, the correct records should be available.

If they are not, a whole host of issues might arise ranging from the need to get expensive retrospective sign-off on works or to buy indemnity policies. You might find after further investigation using a structural engineer that works are dangerous.
Other matters include whether the property is in an area where there are restrictions on development or on cutting trees down that you might have wished to do.

Your enjoyment of a property might be seriously affected as a result of the findings. Where lenders are concerned, without there being a local search conveyancing invariably cannot proceed. Drainage and Water Search
The drainage and water search is the next most important search because of the fundamental importance of being able to access clean water for drinking, washing and sanitation etc., the drainage that is required to accompany it (and to cope with storms and flooding) as well as connections to sewage removal pipes.
This search asks many essential questions and you can even find out if there's likely to be an issue with low water pressure.

This latter consideration is far more important than it seems: having to shower with limited water pressure and to wait ages for baths to fill for the same reason would be particularly galling to consider for a prospective home owner and might be issues which can't easily be remedied.
Environmental Search
The environmental search flags up a variety of potential hazards if they are present, including the possibility of various types of flooding, the likelihood of ground instability which increase the risk of subsidence - this might arise for example because of historic mining activity - and the likelihood of contaminated land arising from a variety of industrial reasons, which could be a hazard to your health.
Other matters include whether there are plans to allow solar and/or wind farms or for mineral exploration to be built or take place: these can seriously affect your enjoyment of a property and cause various forms of disturbance or pollution. You also get an opinion on how likely it is that your home is built on land where radon emits from.

This naturally-occurring gas causes lung cancer when in higher-than-normal concentrations and kills more people annually in the UK than drink-driving.
Chancel Search
The fourth most important search which is mainly insisted on by lenders if you're buying with a mortgage is the chancel search.

This checks to see if your parish has been granted an ancient right - dating back to medieval times - to demand that you, along with other parishioners, pay money towards the upkeep of your local church.

You could potentially face a bill for £1000s or even £10,000s upwards and if a liability is shown up by the search you'll have to take out an indemnity insurance policy to shield you against claims which might otherwise ruin you financially.
These then are the most important searches in order of importance. Depending on other local considerations, your lender might also insist on additional mandatory searches being bought, for example a coal mining search if the property you're thinking of buying is in an area known for such mining activity in previous or present times and which might have issues such as ground stability therefore.
As a mortgage buyer you'll already have had to buy a number of searches when buying a house but you may find that you're advised to get one or more additional searches.

This advice might be from your lender, your solicitor or from the search company itself and your lender might go further and make any lending conditional on your compulsorily buying the extra search/es in question.
This advice or requirement to get more land searches when buying a house nearly always arises from conditions commonly known to affect the land area which the property you're interested in buying is located in.
Radon gas, for example, is known to be in higher concentrations in West Country locations. Previous brine mining works are primarily to be found in and around the county of Cheshire.
Previous and current coal mining works are to be found in a number of different locations in the UK, for example around Newcastle (Newcastle has been so linked to coal mining that the phrase 'carry coals to Newcastle' became a well-known expression,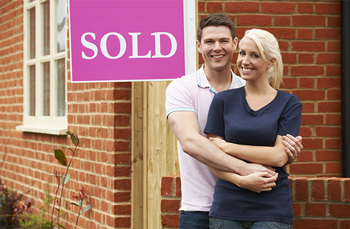 meaning a pointless action!).
Depending on the hazard involved and the results of any further investigation, you may well be able to get indemnity insurance to cover you against any adverse events.

However, this must be considered on a case-by-case basis and your conveyancing solicitor can advise you further.
As a cash buyer, as discussed previously, you'll have the option, if you are advised to get these kinds of more specialist searches, whether to do so or not.

However, it should be apparent that you would be very unwise not to, not least because when you come to sell, any prospective buyer using a mortgage will have to do so, and it's only then that you might find out that your property is affected and therefore difficult or even impossible to sell.
Your conveyancing searches vary in cost in terms of how many you're expected to get and which search company your conveyancing solicitor uses.
The most expensive search is normally the Local Authority Search, particularly if your lender insists on your getting an Official Local Authority Search. In this latter case, this search alone can cost a few £100s.
As discussed above, you might be expected to buy additional searches, such as a Coal Mining Search – on its own this might cost up to £100.
We supply a great value conveyancing searches pack which contains four searches, variously:
The Local Authority Search;
The Water and Drainage Search;
The Environmental Search: and
The Chancel Search.
These searches are likely to satisfy the requirements of all lenders unless you have to purchase additional searches – on a case-by-case basis – and/or an Official Local Authority Search, as referred to.
Our conveyancing searches cost for our pack is £265; this is highly competitive and many other firms charge £300 and above.

If you do require additional searches, we also price these at great value for money prices, fully understanding how tight budgetary constraints can be when you buy a home, particularly as a first time buyer.
Proud of our Reviews


322 Google Reviews FREE Online Conveyancing Process for Buyers
Includes online checklists, videos, downloads and tips - plus it is completely free to use from start to finish and saves your progress along the way.
Log in