What is in a Subsidence Report?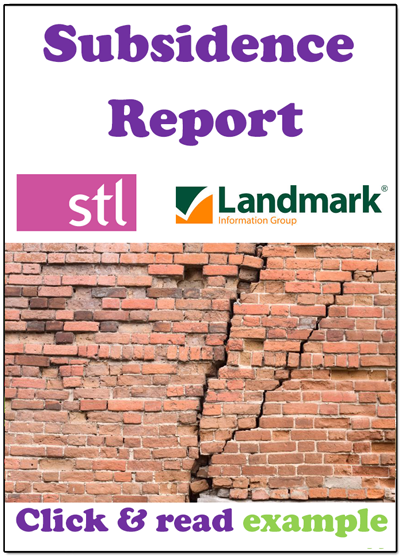 At the top of the report, in very large font size, is an overall opinion of your property's level of subsidence risk, from low to very high risk
This next section explains in greater detail why your property has been given its risk rating. It further explains subsidence itself and then suggests ways in which you take actions to lessen your personal risk.
Detailed Subsidence Information
This section gives you an in-depth definition of subsidence and lists not just the main causes but many other indirect factors which may encourage the problem. The details provided can give you a greater number of points to consider when viewing any property you are considering buying.
Information about remedial work
This section explains what you should do if you have concerns about subsidence and, if it is found that a property has it, what certification any remedial work has to have to be regarded as legally acceptable.
Guide to high/very high risk ratings
This section makes clear that the report and its subsidence risk rating is essentially based on postcodes; an estimated 30% of postcodes in England and Wales have a high or very high risk. It explains what further checks you should carry out on the property to greater assess its risk, even if its postcode rating is high/very high.
How big an area around your property does the report cover?
500 metres radius from the property.
How much does a subsidence report cost?
A subsidence report costs £21.60.
How long does the report take to get delivered?
It is emailed within 24 hours of ordering.
Does it confirm your property has subsidence?
No it doesn't. If you are looking for a definitive assessment of whether your property has subsidence then you need to instruct a structural engineer to attend your property and complete an appropriate assessment.
We have a nationwide network of structural engineers. Call 0333 344 3234 if you want to organise an inspection to your property.
*Competitive Fees - MCIOB Qualified - Complete Project Management - Fast Bookings: or call 0333 344 3234