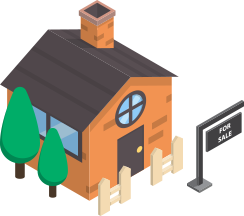 We've broken down the conveyancing process into 8 simple stages. Each stage has a video, links to useful articles, area to download your conveyancing searches and legal documents (SAM clients only) and an interactive to-do list so you can stay on top of all your jobs and know what your solicitor, surveyor and estate agent should be doing. It is a completely FREE service made for you so follow our easy to use step by step guide to make your home move the best move ever.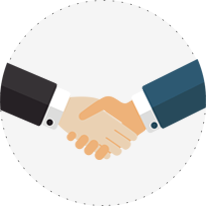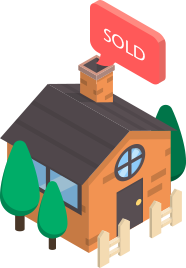 Post completion
Congratulations on buying your home! Now all that's left is to unpack, change addresses, pay stamp duty and register you as the new owner.
Conveyancing Process 8 Simple Step Guides
There are 8 stages of conveyancing so to help our clients we have this step by step guide guide and we break each stage down telling you what and when to do something.
1

Instruct Your Solicitor
5

Contracts and enquiries
Are the conveyancing steps different for leaseholds?
When buying a leasehold, a flat or house with a lease, the process will always take longer because of:
Leasehold Management Pack - the seller needs to order and pay for a Leasehold Management Pack. From release of sales memo by the agent to getting pack it can take anywhere from 3 to 7 weeks.
Lease - you are buying a lease which means this needs reviewing alongside the freehold title. This means more solicitor time reviewing and raising legal enquiries.
Frequently Asked Questions
The number of stages tick off the variety of risks involved when buying a property. These include:
ID checking - who are you? A solicitor needs to check your ID to know who you are.
Deposit - A conveyancing solicitor needs to check the proof of the funds you are using to buy the property.
Mortgage - informal decision in principle, mortgage in principle, valuation and then final mortgage offer.
Survey - is the property physically in good condition with no damp, subsidence, infestations and other defects.
Legal - property can date back to medieval time so what i included in the freehold title and (if applicable) lease you are buying. This article explains the wide variety of legal issues that can cause you a headache when buying a house or a flat.
The chain - the person you are buying from and their onward purchase have all of the above issues to overcome as well. Shorter chains are easier than longer chains. Read more about the chain and how it effects the conveyancing steps.
Every one of the above conveyancing steps could stop you from buying the property and with different stages ticked off by a number of third parties, surveyor, broker, agent, lender, freeholder, you can see why it can take time to get all the steps ticked off.
Read more about each of the stages:
Solicitors must be sure of who you and the other parties are. They'll carry out a
Lawyer Checker search
if they've never dealt with a seller's solicitor before to ensure that they're safe to pass over the buyer's money.
Conveyancing fraud
is on the increase and cyber-criminals are often ahead of the game, with online crime resulting in more than £1 billion in funds being stolen every year.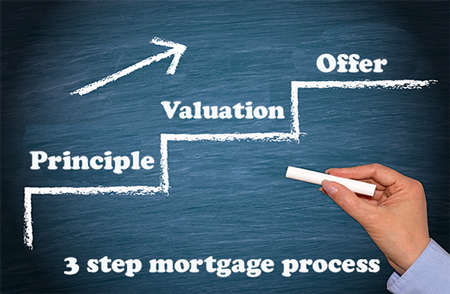 The buyer must prove that their funds come from a legitimate source such as savings or inheritance or a sale of an asset.
A solicitor could face jail terms and unlimited fines if a property is bought with the proceeds of crime and they didn't carry out sufficient due diligence.
For mortgage buyers, further evidence of funds is a mortgage in principle, this increases the likelihood of having your offer accepted. (You'll need to book in your
lender's valuation survey
as the next step in securing your final mortgage offer which you'll need prior to exchange)
Get A RICS property surveyor to inspect the dwelling you're looking to buy for suspicions of any serious property defects, such as subsidence and rising damp (not the same

as your lender's valuation)

; and
Get conveyancing searches which give you and your solicitor critical information about the land and surrounding area the property is built on.
These are short reports drawn from data held by local authorities, the Department for Environment, Food and Rural Affairs and other public bodies. To examine risks and problems such as:
The area is due to be mined
The area is known to be contaminated
The area is subject to flooding
The properly isn't on mains water and drainage.
Mortgage lenders usually require you buy four of these conveyancing searches, but even as a cash buyer, they are advisable. If you later sell to a mortgage buyer, they'll have to get searches.
If these searches find that your home is built in a radon-affected area, this poses a serious threat to health and might make it difficult to sell on.
Buyers book these conveyancing searches any time from the day you instruct your solicitor. The Local Authority Search can be a few weeks, so, if you're looking for a faster completion, order it early.
If you're concerned about the seller pulling out, you may choose to wait to book, at least until the
contract pack
is sent through - which makes exchange more likely.
In any buying a house solicitor process this is when the seller's solicitor has sends across the draught contract conveyancing pack. The buyer's solicitor inspects all the documents in it along with the survey report and conveyancing searches, then
raises further enquiries
if necessary.
The buyer can raise any personal enquiries via their solicitor. The seller's solicitor gives answers where possible, which might require additional feedback from the seller.
At this part of the buying a house solicitor process, both seller and buyer sign the contracts (with witnesses) and are legally obliged to complete the sale/purchase. You can be sued for any number of costs if you don't.
The buyer hands over the deposit - minimum 5% of the selling price - If you don't complete you stand to lose a full 10% in total of the price of the property, as well as risking being sued, as stated. For more information, read our article about
pulling out after exchange of contracts
.
Completion is the conveyancing process step which you'll be most looking forward to: it's when the seller gets paid and the buyer can move in!
The buyer should book removals for the completion day on the exchange day.

The money has to be in place and sent correctly by the agreed date and time in order for the buyer to pick up the keys from the estate agent.
This conveyancing procedure step is strictly conducted by the property lawyers alone. The buyer's solicitor satisfies the legal duties required by HMRC and the Land Registry.
You will have provided any
stamp duty
owed, your solicitor wires this money across to HMRC. You'll also have provided funds to register your new ownership with the
Land Registry
There's currently a backlog of 6 months or more before the register is officially updated.
Property buyers rather than sellers buy these conveyancing searches. As a mortgage buyer you'll be expected to buy a conveyancing search pack normally with a minimum of four searches, variously:
These searches provide your conveyancer with critical information about any notable conditions affecting the land your property is built on.
Your solicitor then frames enquiries to the seller's side via the seller's solicitor. Your solicitor might advise you that you are safe to proceed with the purchase, or suggest you negotiate a reduction in price with the seller or even pull out of the purchase entirely.
Now as a
cash buyer
, you don't have to buy any of these searches. But risks that could be missed without them include:
The loft conversion the property has did not get the proper planning permission and building control sign-off. The conversion may dangerous and potentially the property should have been prices for one less bedroom.
The electrical rewire didn't get the correct sign-off, that could also be a fire hazard. You won't be aware that you should either be getting retrospective sign-off or indemnity insurance to cover you against being ordered to pay for a certifiable rewire.
The property is in a high radon area. You're putting yourself at a risk of getting lung cancer from radon, a colourless odourless gas which comes out of the ground and kills more people yearly than drink driving does in the UK.
One day, your local parish demands you pay £3,000 towards the upkeep of the church roof. If you'd known about this you could have purchased insurance for around £200.




When you come to sell, any mortgage-buyer would have to get these searches. Nasty surprises might be uncovered, making selling up very difficult and might be extremely costly to rectify.




Conveyancing searches minimise risks such as these and allow you do dodge a bad purchase in the first place. Lenders insist on these for one reason: to protect their money. Do you want to protect yours?
Theoretically you could opt not to instruct a solicitor but this could be ruinous financially unless you are skilled in conveyancing law yourself. You'd find it virtually impossible to do so if any lender was involved.
With a solicitor, you'd be unable to skip ID checks or Proof of Funds.
There's no legal requirement to get a defect survey as a property buyer. However, this risks missing serious issues which could cost thousands to rectify or make your property worthless. For example, Japanese Knotweed has sometimes damaged foundations so far as to make some homes completely unsaleable.
You don't have to get conveyancing searches as a cash buyer. You might save yourself £300 - £400 or so, but as explained in the previous FAQ, you might end up buying a death trap.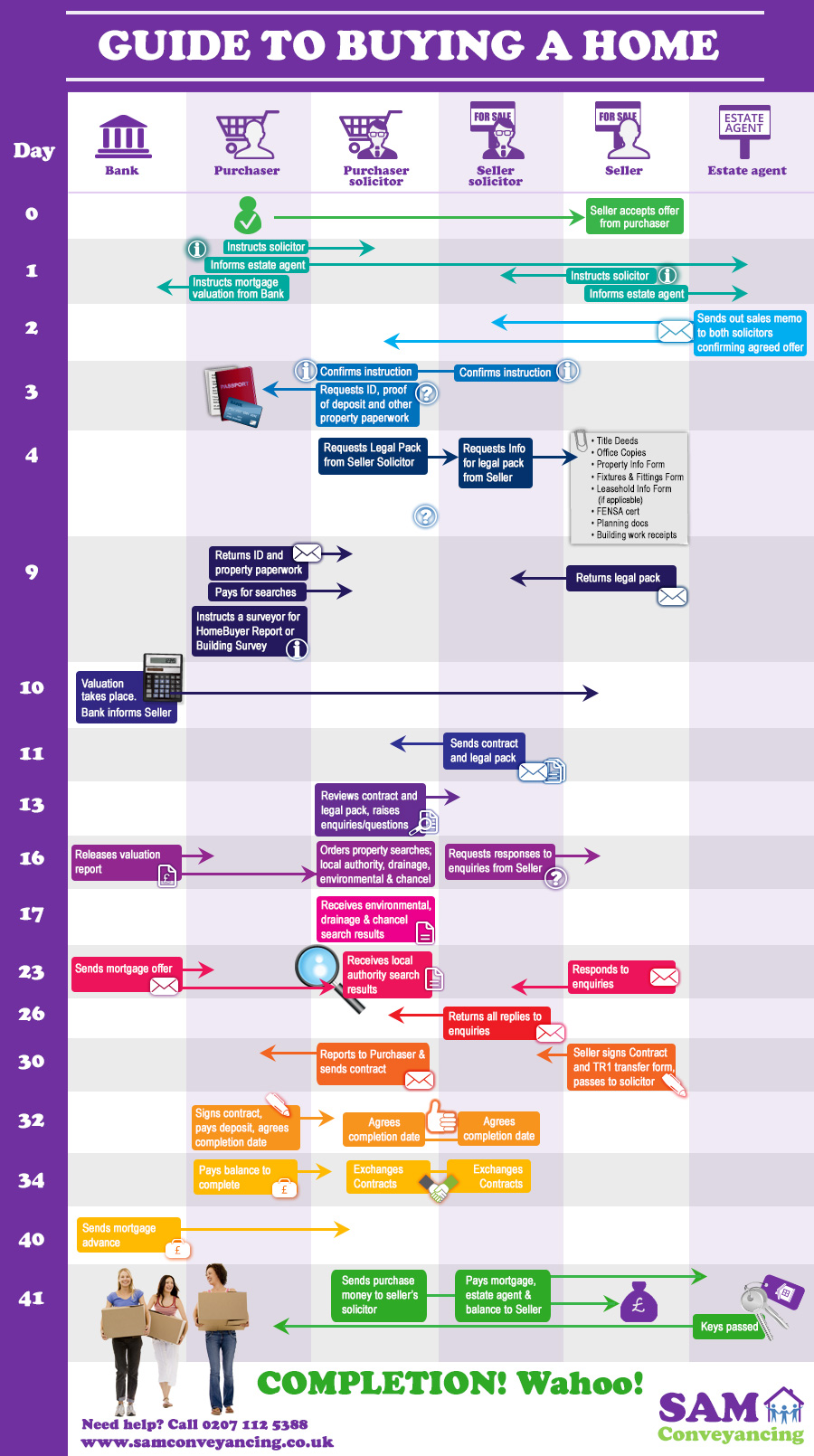 SAM Support
For assistance with the use of your SAM Conveyancing Process, please watch the videos below.