What's in a Local Authority Search?
The main sections are:
A list of relevant entries in the Local Charges Register (includes e.g. tree preservation and smoke control orders)
Information on planning applications relevant to the property (granted or refused)
Building control history
Any enforcement action
Restrictions on permitted development
Nearby road schemes
Contaminated land
Radon gas information
You can ask additional questions relating to public rights of way, areas of outstanding beauty, pipeline and pollution notices, or town/village greens. This is called a Con29 Optional form or a "Con29o".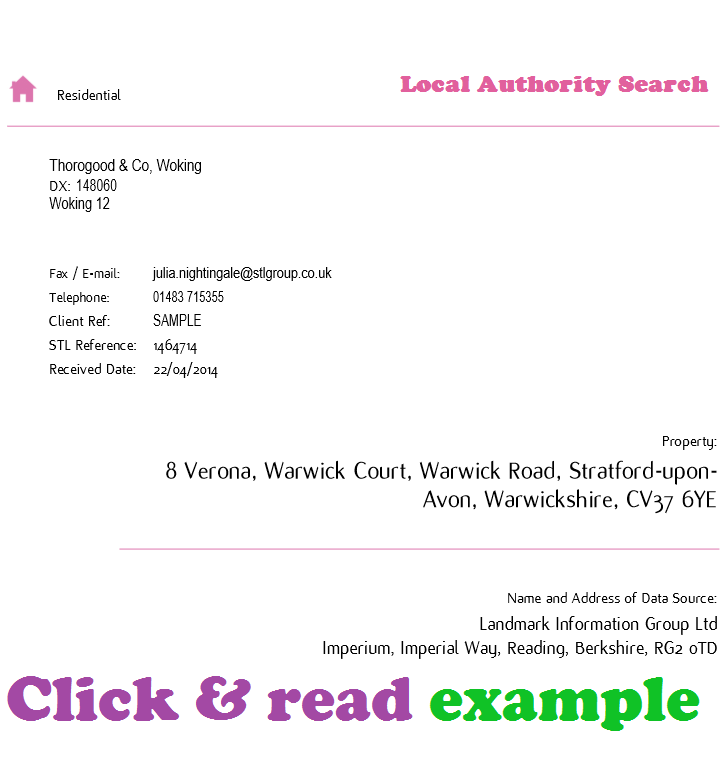 How is this detailed information presented
The initial section is headed 'information for conveyancers' – this makes it easy for your conveyancing solicitor to absorb the most important facts revealed. Then the information is examined in more depth and then there is a shorter summary section for you to read. Your conveyancing solicitor is able to examine the considerable detail further if it requires investigation.
How long does it take to return?
This search takes the longest to return and you can normally expect to wait between 10 and 14 days to receive it – this makes it very important to book early if you wish to give yourself the best chance of speeding up your conveyancing process.
Why is it so important?
Not only does the report examine issues such as preservation and control orders, which if there are any, might seriously impact on your enjoyment of your property, but it also flags up other potential areas of concern which your conveyancing solicitor might advise you to investigate further. For example,
subsidence
,
energy and infrastructure
and radon issues may be indicated.
What if the information is incorrect?
If any of the information is found to be incorrect and this subsequently causes you loss or harm, all search companies and the local authorities have indemnity insurance for millions of pounds in case this happens.
Book your local authority search – call 0333 344 3234
*Fixed Fee – No Sale No Fee – On all Mortgage Lender Panels