Our mortgage brokers are independent of any lender and offer a full spectrum of straight talking, expert financial advice. Perfectly positioned to help you with your mortgage requirements. Access to the Whole Market FREE* consultations
for Newcastle upon Tyne Convenient
Remote Appointments Impartial Mortgage Advice FT Top 100 Mortgage
Advisors 2022
Why choose Mortgage Brokers with SAM Conveyancing?
Whether you are making a purchase or remortgaging a property, using an impartial mortgage advisor saves you from being pressured by any specific lender, so you can choose the best deal available from the whole market.
We can offer you a free* initial consultation with our independent mortgage brokers at
Advies
. They search across the whole market to provide the best mortgage rates that match your needs and circumstances, with access to exclusive rates that can beat the high street lenders.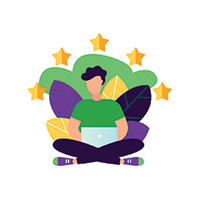 We are delighted to announce that Advies have been recognised by the Financial Times as being one of the
FT Adviser UK Top 100 Financial Advisers 2022
.
Our mortgage advisors attain the strictest
Financial Conduct Authority
standards, to ensure honest, competitive and fair services, to you.
Bank of England Base Rate
5.25%
Increased from 5% on the 3rd August 2023.
Average Fixed Rate
Based on a 2 year fixed deal with 90% LTV.
How to get a mortgage in Newcastle upon Tyne
Property prices in Newcastle Upon Tyne can vary significantly, depending on type and location. The average price for a detached property in Whickham is £361,062, but in Heaton that same property can cost up to £490,537.
Location

10% Deposit

What would your salary need to be?

(estimated based on 4.5 times salary)

Whickham

£36,106

£72,212 or £36,106 per salary with a joint purchase

Heaton

£49,053

£98,107 or £49,053 per salary with a joint purchase
The rate of your mortgage will affect your affordability assessment. Use our calculator to see how the current rate will affect your monthly payments.
Our Mortgage Broker Guide to getting a mortgage in Newcastle upon Tyne
1

Approval/Decision in Principal (AIP/DIP)

2

Mortgage in Principal (MIP)

3

Mortgage Valuation

4

Mortgage Offer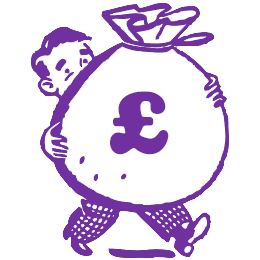 #1 Top Tip
Clear debts first then save
The more overextended you are with debt, the lower your credit score will generally be. Interest rates paid on savings accounts is invariably less than is charged for debts owed.
It therefore makes sense to draw down your savings to clear as much of your debt as you can. In doing so, you will also increase your credit score making any future credit debt you take on cheaper to service.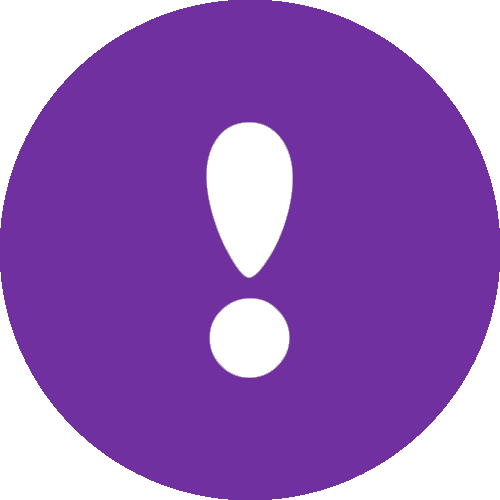 #2 Top Tip
Fixed Rate Mortgage
A fixed rate mortgage involves you agreeing with your lender to pay a fixed interest rate on your mortgage loan for a fixed period of time, which is normally 2, 3, 5 or 10 years.
Although the interest rate may initially be slightly higher than what you are quoted for a variable rate mortgage, you gain from the security of knowing exactly what you'll be paying out each month. This is more likely to suit the lower risk profile of a first time buyer because they can budget for the sum and, as long as there aren't any unforeseen drastic occurrences such as unemployment, they can be assured that they'll be able to make their mortgage repayments.
With a fixed rate mortgage, when the fixed term finishes, the mortgage is converted to a variable rate mortgage which varies with the lender's standard variable rate (SVR). At this point, a mortgagor can either opt to stay on the SVR mortgage or organise a new fixed rate. If they leave before the fixed term has elapsed, they face having to pay a very large early repayment charge.
Buying a home? Consider instructing a solicitor before anything else!
When you're looking to buy a home, it's a given that you'll be using a conveyancing solicitor (unless you're willing to risk a vast sum of money without the benefit of legal protection and expertise!).
Because the solicitor has to set up a file for you and you have to fill out forms and prove your ID/source of funds etc., the sooner you can do this, the more time you can save.
You do not have to have even picked out a property and made an offer at this stage! Ideally, you'll have applied for a mortgage and received a mortgage in principle, so you'll be in a position to look for houses within your budget range.
Matters like booking your mortgage valuation, booking a survey and getting searches can only occur once you've had an offer accepted, however instructing a solicitor is not dependent on this.
One advantage of this approach is that when it comes to putting in offers to vendors, telling them that you've already instructed your solicitor shows them that you're 'ready to go' and likely to be on the ball regarding the progress of any sale and a faster completion.
Click to get your FREE Fixed Fee Conveyancing Solicitors Quote
Fixed Fee – No Sale No Fee – On all Major Lender Panels
Frequently Asked Questions: Mortgage Brokers Newcastle upon Tyne
The role of a mortgage broker is to take your information and compare multiple deals from different lenders, based on your specific details, to find you the best option.
The benefit of using a mortgage broker is having one expert doing the research and comparison for you, rather than dealing with multiple lenders who all want to sell you their own product. Our independent Newcastle upon Tyne mortgage brokers have access to better deals than the general public and can negotiate on your behalf.
Unless you have already found a mortgage products and aren't really interested in finding a better deal, it is always worth using a mortgage broker and when your initial consultation is free with SAM Conveyancing, what have you got to lose?
Some homeowners want the convenience of borrowing with the same lender than they currently bank with. Even then it is often worth going through a broker anyway, as they may be able to get you an exclusive offer from that very same bank, that you wont have access to.
Most mortgage brokers make their money in a flat fee or a commission which is paid to them by the lender. Some brokers charge a fee to the borrower which is normally payable as a flat fee, or it can be financed with the mortgage.
You'll need a mortgage approval in principle in order to budget, so you should get a mortgage broker before you start looking for houses and certainly before you make an offer on one. In fact, some people speak to a mortgage broker as soon as they decide to get serious about buying a home.
There's no need to meet a mortgage broker face to face. Our hand selected mortgage experts offer convenient remote meetings by phone, for award-winning, national coverage.
A mortgage broker will be quicker purely based on their greater experience. They will be able to check your application to make sure it's not rejected for commonplace mistakes and they can steer you away from wasting your time applying for mortgage products or to lenders who are likely to turn you down.
* How does the Free Mortgage Consultation work?
SAM Conveyancing has negotiated a FREE Mortgage Consultation with our panel mortgage broker. This allows you a free mortgage consultation to discuss your specific requirements and provide mortgage opportunities for the Service being requested. If you want to proceed with a formal mortgage application through your mortgage broker, then a mortgage application fee maybe payable. If there is a fee to pay for your mortgage application, it will be explained to you at the point of discussing your mortgage options.
You can disengage the services of your Mortgage Broker prior to making a formal application and no fee will be levied.
SAM Conveyancing is an approved partner of Advies Private Client, and this page is an advertisement for them. SAM Conveyancing does not provide or arrange mortgage advice, but we may receive a commission for any product you take with Advies Private Client after we introduce you to them.
SAM Conveyancing is not regulated by the FCA and does not provide any insurance or mortgage products products nor can we provide any advice on different insurance or mortgage products. Please liaise with your chosen Advies Private Client for any insurance advice.
**Subject to availability. If we are fully booked ask and we will see if we can fit you in sooner.
Mortgage Broker Newcastle upon Tyne - Recently Completed
Beech Grove Rd, Newcastle upon Tyne, Tyne and Wear NE4 6RS
81 Houston Street, Newcastle Upon Tyne, NE4 6HZ
103 Severus Rd, Newcastle upon Tyne, Tyne and Wear NE4 9NP
12 Downend Rd, Newcastle upon Tyne, Tyne and Wear NE5 5NJ
11 Shibdon Bank, Blaydon-on-Tyne, Tyne and Wear NE21 5EP
Watch our video to find out how to organise your mortgage and funding for your purchase.