Did the Beast from the East really cripple the UK housing market?
The National House Building Council (NHBC) produced statistics showing that the number of new houses registered to be built in the first 3 months of the year fell by 14%, because of the harsh winter weather, including the Beast from the East.
This was the worst percentage fall in one three month period since 2012 and dragged down the annual number of new builds for 2017-18 by 2%, which ran against the overall rising trend for new house building over the decade.
There's no doubting that, because builders lost perhaps 30 days' production over the period, that building activity was down and was a contributor in the Government not reaching its target of 300,000 new houses being built per year (at the most optimistic estimate, the actual figure is a little over 200,000).
Don't blame everything on the weather
However, many commentators, after mulling over the figures, have concluded that, adverse weather events aside, the simple fact is that the UK's housebuilders are still not building as many houses as before the financial crisis.
One industry expert claimed that a lack of bricklayers is one of the chief factors in the house building underachievement and that 25,000 extra bricklayers would be needed to get anywhere near the 300,000 figure. The effects of Brexit and the forecast reduction in the future freedom of movement of labour may well exacerbate this factor.
May's base rate rise cancelled...probably
Although there is still a possibility that rates could rise - the public never actually know until a rise is actually announced - the UK notched up growth of just 0.1% in the first quarter of the year, down from growth of 0.4% in the final three months of 2017 and the worst growth figures for 5 years. These figures make it very difficult to justify a rate rise simply because the fundamentals of the UK economy are so weak that increasing the cost of borrowing is likely to choke off the fragile recovery which is taking place.
So although potential first time buyers and those who've bought with a mortgage will benefit from no rate increase, the medium term outlook based on these poor growth figures remains much less than certain. Inflation continues to rise - the Consumer Price Index (CPI) rose from 104.9 to 105.0 from February to March - yet weekly wages, of which many commentators remarked favourably on their rise comparatively recently, did not rise according to the figures for the most recently available month.
So the macroeconomic fundamentals do not augur well for the housing market
Land Registry figures show a small rise in housing prices for England and Wales but a large drop for London*
According to the most recently-available figures from the Land Registry, average house prices in England and Wales increased slightly in February, by 0.2 % month-on-month and 4.1% year-on-year, to
£236,909
, but remained below December 2017's £237,918, the highest on record.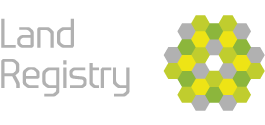 Sales volumes for December were 66,624 (the most recently-available monthly figures), an 11.2% drop month-on-month and a 20.9% drop year-on-year. This is the fourth consecutive month showing month-on-month falls.
London
Average prices in London have fallen to £471.986, considerably below July 2017's all-time peak of £488,247 and showing a month-on-month drop of 2.1% (the largest month-on-month drop since May 2011) and a year-on-year drop of 1.0%.
London sales volumes, at 6,344, fell 25.0% year-on-year and 7.7% month-on-month. Volumes have fallen year-on-year and month-on-month for the fourth consecutive month in a row.
Government must fix the housing market or lose the next election – The Spectator
The article raised these points among others, while noting that the Conservative party has for many years been regarded by the UK electorate as the party of home ownership:
Home ownership rates stand at a 30-year low.
The proportion of 25- to 34-year-olds in private rented accommodation has almost doubled in the last ten years.
Britain [sic] now has the fifth-lowest ownership rate in Europe.
Help to Buy enabled some to get on the housing ladder "by forcing the taxpayer to underwrite their mortgages, but only at the cost of stimulating more house-price inflation, making things even tougher for the next generation".
The leader article also suggested the following:
It would take only a very small reform to ensure that a proportion of new housing in Britain becomes subject to covenants ensuring it can only ever be bought by owner-occupiers.
[Regarding rented housing] the government could do worse than simply to adopt some (not all) of Labour's policies. It would cost no public money to change the law so that in most cases tenants could look forward to a minimum of three years' security of tenure, with rents controlled for that duration.
The Government continues to receive criticism for its handling of the housing crisis and increasingly from unexpected sources.
NAEA Housing Market Report - "A Buyer's Market"(?)
The National Association of Estate Agents' latest housing market update lead on a very optimistic note, stating a 'buyer's market' as 'a record number of homes are sold for less than asking price'.
The report cited that 86% of properties sold for less than asking price in March, the highest level seen since the NAEA started formally recording these statistics (2013) and fully 12% higher than for the previous month. Additionally, the NAEA found that just 10% of properties sold their original asking price, once again the lowest figure ever.
The claim of a buyer's market might be thought to be shown by an increase in demand as buyers respond but this has not been shown to be the case so far.
Demand falls
Actually, the NAEA recorded that the number of house-hunters on estate agents' books fell marginally in March – from 309 registered per branch in February, to 308 and year-on-year, demand for housing was down by 22 per cent, as agents registered 397 house-hunters per branch in March 2017 and 417 in 2016.
Supply rises
The NAEA noted that the number of properties available per branch increased from 35 in February, to 40 in March, the highest since October 2017.
So with supply rising, how is it that demand has been seen to be falling in this buyer's market, where average house prices are either not rising or, in London's case, falling?
It is possible that if buyers think advertised prices are too expensive, they do not enter the market in the first place, which would square with the observed fall in demand. This would not stop those who decide to stick with the buying process eventually being rewarded with a lower selling price through bargaining with vendors.
Estate agents caught between a rock and a hard place
Estate agents continue to be challenged by the need to strive to achieve the best sale price possible for each individual client while simultaneously trying to respond to overall price movements in the market. A client receives no return until their property is sold, after all.
Since the crash, property prices have been rising, however a number of factors such as Brexit uncertainty have meant that the present path is less certain, with London's prices having fallen for the last few months, for example (see above).
For the moment though, there is still a shortfall in overall housing supply and while this persists, it is not unreasonable for estate agents to make forecasts that prices will eventually rise again. Unfortunately this may mean that the anomaly of most properties being sold for below asking price persists at least in the short term.
First time buyer sales percentages fall
Again one would hope to find evidence of a buyer's market in first time buyer sales, yet sales to this group fell by 3% to 26% for March and this despite Chancellor Hammond's first time buyer stamp duty relief, announced last November.
Overall, the NAEA noted that the number of sales agreed stayed the same for March; if indeed the market is a buyer's market, then first time buyers in particular appear to be reticent so far in taking advantage of it.
Andrew Boast, Co-founder of SAM Conveyancing, said:
"Theresa May made a personal commitment to solving the UK's persistent housing crisis yet there's little evidence on the ground so far that her Government is engaging with her promise. Engaging in demand side measures such as Chancellor Hammond's first time buyer relief is no substitute for simply combating the continuing undersupply of houses in the UK. 
"Beast from the East or not, the agents which can help the Government succeed in meeting its house building targets are not being harnessed in a coordinated way. And Brexit uncertainty may be a large reason for the present shortfall in skilled construction labour to build the housing required, for example.
"The truth is that the current situation remains precarious; a badly-timed rate rise given the weakness of the economy overall could prove to be disastrous. All housing market stakeholders should strive to work more closely together such that buoyancy returns to the market in the medium term."
* all figures quoted are the most recent from the Land Registry unless otherwise stated.
We will only ever email you our monthly housing market update; we never release these details to any third party.
Proud of our Reviews


322 Google Reviews FREE Online Conveyancing Process for Buyers
Includes online checklists, videos, downloads and tips - plus it is completely free to use from start to finish and saves your progress along the way.
Log in