Basingstoke house prices reached an all-time high in April 2018 with an average of £310,769*. The average price in April 2014 was £229,431, which is an increase of 35% in just four years. Basingstoke is one of the many places in the UK in which house prices have increased, but it seems it experiencing the highest growth.
The whole of the United Kingdom saw an increase of 24% over this same four-year period, but the neighbouring town of Guildford has only seen a 22% growth.
Basingstoke House Prices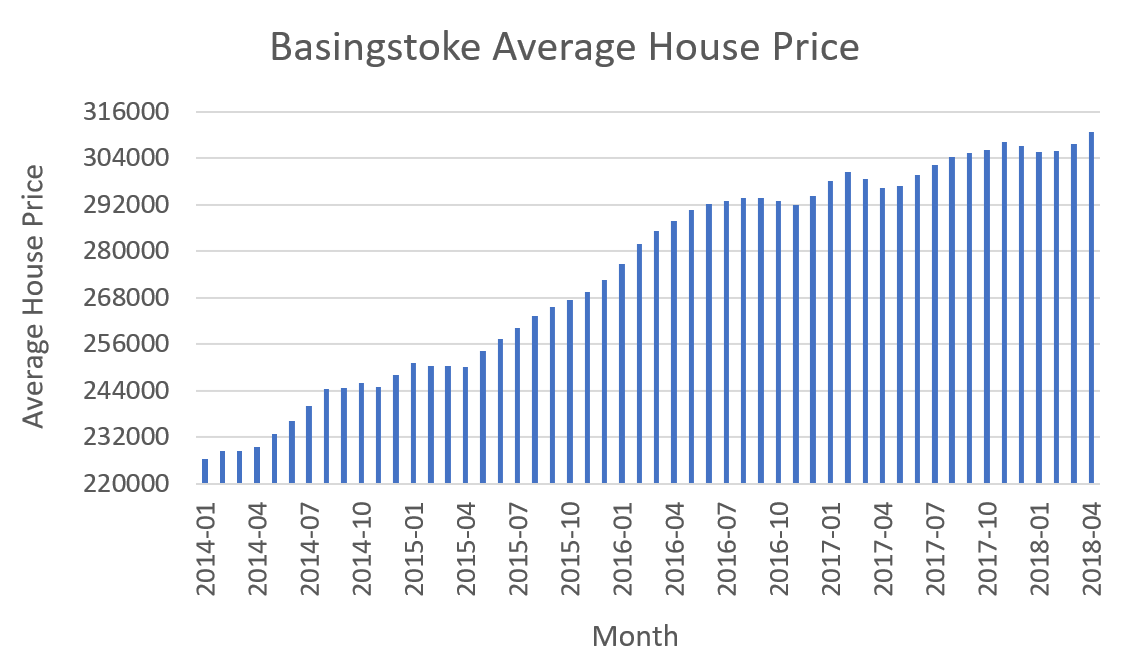 The increase in Basingstoke house prices is at least in part connected to the increase of population. Commuting is becoming more popular: avoiding high house prices in big cities and getting a little into the countryside. London's average house prices reached £484,584 in April 20198, could Basingstoke's creep up to that level? Other commuter towns in the area such as Reading and Woking have seen similar percentage increases to Basingstoke.
The beginning months of 2018 saw little increase and even a decrease on that of December 2017. It is almost as if April 2018 made up for the lack of increase and sky-rocketed in one fell swoop!
Semi-detached houses that are raising the average house price in the area. This type of property saw an increase of 6.1% on the previous year, whereas flats only saw an increase of 2.4%. This could mean that the area is popular for second-time buyers that have previously lived in the centre of big cities and want to commute.
The following article (continues below) looks at recent news regarding Basingstoke's property scene. Click here to find out more about buying a home in Basingstoke.
* All house price data used in this article is from the Land Registry unless stated otherwise. Latest monthly pricing figures are for April 2018, latest sales volumes are for February 2018.
Basingstoke Property Overview
Majority of Basingstoke's development happened within the 1960s with it becoming an 'expanded town', like that of Milton Keynes. During the Second World War, Basingstoke was fortunate and didn't see much damage, so much of the Victorian and earlier architecture, brought in with the arrival of the train station in 1839 that connected the town with London, still stands today.
Victorian housing can be found on Fairfields Road and Cromwell Road. There are also many Georgian properties still standing such as those on May's Bounty and Penrith Road.
Vyne Park is a new development with one to five bedroom houses available. This has easy access to London as well as the houses being spacious and contemporary. Beckets Rise is a development of similar style and is one of the many new developments, as the town is continuing to grow.
Basingstoke Property Prices 2018
| | |
| --- | --- |
| Detached: | £534,952 |
| Semi-detached: | £331,439 |
| Terraced: | £258,292 |
| Flats/Maisonettes: | £182,747 |
| Average: | £310,769 |
| Cf. 2017 | +4.8% |
Land Registry 2018
Off-Plan
Churchill Place has an investment opportunity with a new block of apartments being available for off-plan purchases.
Help to Buy and Shared Ownership
Longacre is a development with new build houses that are available with the Help to Buy Scheme. Railway Place, The Fairways and The Old Dairy are similar with Help to Buy also available. Shared ownership properties are available in some of these new builds, as well as resale properties being available on Arlott Drive, Taverner Close and Skyline Plaza.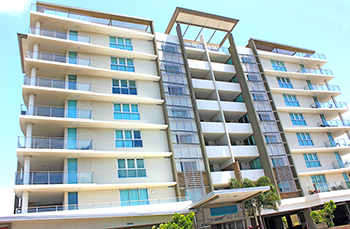 Rental Scene
The average rent in Basingstoke is £1,006 a month, with it ranging from £531pcm for rooms and £1,745pcm for five bedroom houses.
Basingstoke Postcodes
Postcodes in Basingstoke are RG21, RG22, RG23 and RG24.
Basingstoke's Most Expensive Street
The most expensive street in Basingstoke is Newnham Lane, with an average price of £1,254,833.
Up and Coming Local Areas
Up and Coming Local Areas include Winchester, Farnborough and Alton.
Council Tax Band D 2018
£1,133.10 FREE Online Conveyancing Process For Buyers
Our conveyancing process area includes:
online checklists
videos
free downloads
useful tips
It is completely free to use - from start to finish - and saves your progress along the way.