The return of Interest-Only mortgages for Joanna and Joe Public
A recent and highly significant development in the mortgage market was the Financial Conduct Authority's (FCA) decision on 23 March to redefine 'retirement' interest-only deals as standard mortgages. This means that you'll no longer have to get compulsory advice before you're allowed to take up these products, rather like you have to with Equity Release schemes.
The month of May has seen a number of large lenders announcing new products of this broad type, with some already launching and some about to launch. 
The actual age you have to be to take up one of these products is not defined by the FCA and is purely down to the individual lender's definition. Many lenders specify that you have to be aged at least 55 (which is in line with the earliest retirement age of many private pension schemes) whereas some you'll have to be at least 70.
The Financial Services Authority, predecessor to the FCA, originally forbade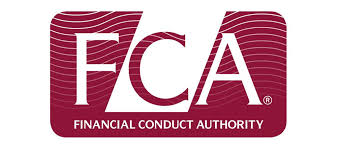 residential mortgagees from taking out interest-only mortgages because of the number of people who'd come unstuck when their mortgage terms ended but they hadn't the funds in place to pay off the principal on their homes.
Ostensibly the change in regulations is aimed at older borrowers and is intended to give them more options regarding refinancing their homes or releasing equity.
The change might offer assistance to borrowers struggling to pay off maturing interest-only mortgages, as well as those looking to unlock equity or downsize.
How does this work?
People who take up retirement interest-only mortgages will be able to repay monthly interest payments on their loans until they die or move into a care home. From that point, their houses would be sold and the lender paid back the loan out of the sale proceeds. 
Interest-only loans win out over equity release schemes in that you pay off the interest each month and it is not 'rolled up' into the loan, so if you sell your property, you keep a larger share of any profits. They also offer a possible solution to a previous generation caught out by not being able to repay the principle on their earlier interest-only mortgage - they can buy this new type of product and know that the principle will only be repaid on death or when they move to a care home.
SAM Conveyancing is neutral about all mortgage market products and we always counsel you to take as much appropriate advice as you can, however you might wish to consult an independent mortgage broker to talk over your options.
Click to read Which guides on:
NAEA report digested: demand up, supply down, sales to first time buyers decrease
In a somewhat gloomy report for April, the National Association of Estate Agents' Housing Market Report produced figures which give evidence of demand rising again in the housing market and a reduced supply. Worryingly, sales to first time buyers are down.
The percentage of properties sold below asking price has dropped, however, according tto the NAEA. Some 81% of properties sold in April went for below asking price, a 5% decrease from March's 86%, which was a record. Interestingly, according to one prominent mortgage news outlet, buyers in the south tend to claim bigger discounts than buyers elsewhere.
Buy to Let developments - remortgages up and an exodus?
One prominent lender noted that much of its remortgage market is currently being taken up by buy to let landlords. It recorded that more than half of buy-to-let mortgage cases in the first quarter from intermediaries were for landlords looking to remortgage. This was a sharp increase from the same period in 2015, when less than a third of buy-to-let cases were remortgages.
The lender also noted that applications from new buy to let landlords are in decline, dropping to 13% from 19%, while the number remortgaging in order to raise funds to expand their portfolios has also reduced from 39% to 22%.
One prominent media outlet spoke of a buy to let 'exodus', quoting a National Landlords Association (NLA) survey that found that 380,000 owners of rental properties - around one in five of the total number of buy to let landlords - planned to sell up over the coming year.
Yearly target for housing increases to 340,000 new builds (England)
Heriot-Watt University has produced research stating that England has a backlog of 3.91 million homes, in other words that 340,000 new homes must be built each year until 2031.
This is an increase of more than 10% over the government's current target of 300,000 per year.
Government criticism from its own party
Despite the Government pledging an extra £2 billion for affordable housing last year, 71% of Tory councillors polled in a survey carried out for the Joseph Rowntree Foundation said that this figure would not be enough to meet the needs of their consituents.
The flip side of this particular coin, however, is that some councils are sitting on hundreds of millions of pounds of money designated for affordable housing.
Curiously Elmbridge, Housing Minister Dominic Raab's own local council, has £8 million waiting to be invested and the two councils of Southwark and Camden have more than £90 million between them which could be spent on affordable homes.
The cash has been accumulated under so-called section 106 agreements by which builders and developers give a council a ringfenced amount of money instead of building affordable homes within a development themselves.
Andrew Boast, co-founder of SAM Conveyancing, said:
" London's property prices continue to fall, but this is by no means what is happening in the rest of the country, with some areas still experiencing rising prices.
" Demand for housing is rising at present, but the twin factors of many buy to let landlords selling up and the hopeful prospect that local councils will build more housing from reserved funds, may see supply rising in the medium term, which could rebalance the market favourably.
" We cautiously welcome the new retirement interest-only mortgage products to the market, particularly as a possible solution for those caught out previously by not being able to pay back their interest-only mortgages. But clearly there is an onus on lenders to ensure that applicants are fully aware of what they're signing up to. "
* all figures quoted are the most recent from the Land Registry unless otherwise stated.
We will only ever email you our monthly housing market update; we never release these details to any third party.