The cost of buying freehold, or collective enfranchisement cost, varies greatly because of the potential number of activities which might occur during the process. Click for more information on the
collective enfranchisement process
.
It is theoretically true that you are likelier to keep the cost of buying freehold low if you can find agreement with your landlord or freeholder about selling the freehold and agreeing its price without taking the formal route. 
You might then just have to pay for a freehold valuation report, the legal costs, the freeholder's legal and survey costs and the agreed premium for the freehold for you and other participants to each own a share of the freehold.
That said, you are well advised to seek legal assistance – this is a complex area of law – and this article assumes that you take the formal route, set down within Section 13 of the Leasehold Reform Housing and Urban Development Act 1993. 
The informal route is not governed by the Act, which means particularly that there are no statutory time limits on procedures: there is no guarantee of success and delays can be long and ultimately very costly.
The costs of organising other leaseholders to become participating leaseholders in the action are not covered below. If there are many leaseholders, these may be considerable and negotiations may involve a lot of time.
Need help with Collective enfranchisement? Keep your costs as low as possible: call 0333 344 3234 (local call charges apply)
1

Cost of establishing Nominee Purchaser company: £20 - £400
Invariably it pays to set up a limited company for the purposes of representing all participating leaseholders in the action and to have articles of association directed towards being the new freeholder when the action completes.
You can set up a limited company yourself for anything between £20 - £100 normally, but if you ask a solicitor to do this, it may cost up to £400 as they will charge you for their oversight and time.
Solicitors are used to setting up companies of various different types and you pay for their past experience. 
On your behalf, they set up both the Memorandum and Articles of Association, draw up the share certificates and the company documents as well as reporting to you all the requirements that your new company has to fulfil.
You would only establish a limited company if there are more than 2 participating leaseholders. If there are just two of you, then you merely act as co-guarantors for each other and there is no cost associated with this.
Need to establish a Nominee Purchaser company? Call 0333 344 3234 for more details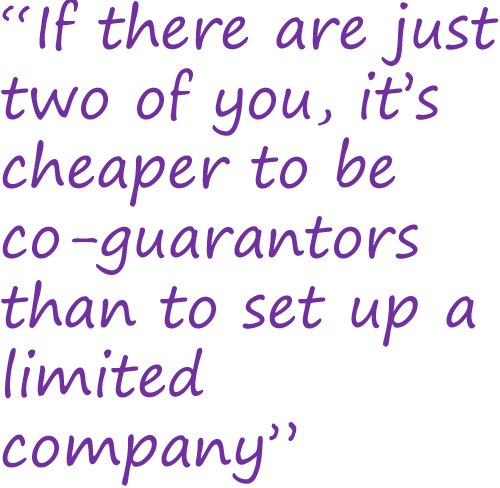 2

Collective Enfranchisement Valuation Report Cost - £1,000 - £10,000+ (depends on number of flats)
Getting as accurate a valuation as possible is key to the whole process, particularly if you are to stand any chance of persuading your landlord to take the informal route.
An unschooled estimate, perhaps from an online source, risks making the landlord hostile to your negotiations, which ultimately will cost you more. 
An experienced valuer produces a range which takes into account both your and the freeholder's perspectives when estimating the cost of buying freehold and additionally taking into account any local factors.
Most importantly, the valuer will have the experience to anticipate claim and counter-claim and also factor the tenants' liability for the landlord's reasonable costs when calculating the best premium to offer.
The valuer also examines the structure of the property particularly in terms of its repair condition and how this may affect future service charges.
You can expect to pay in excess of £1,000 for a collective enfranchisement valuation report.
Bear in mind that the more flats are involved, the more your valuation report will cost and a block with 20 leasehold in it, for example, might cost £10,000+
Need a RICS Collective Enfranchisement Valuation Report? SAM Conveyancing's RICS surveyors charge fees starting at £1,200 for 2 flats in leasehold (works out as £600 per flat), but  where there are more than 4 flats there will be a reduction in the per flat price . Call 0333 344 3234 for more details.
3

Section 13 Initial Notice & negotiating with landlord costs: £800 - £1,000+
[NB When a landlord cannot be found, you may not have to serve a Section 13 Initial Notice or you may just need to apply for a vesting order.
Getting a solicitor on board is essential for this part of the process, but can also be of great assistance in the previous matter of setting up a limited company as well.
Your solicitor prepares the correct information to support your action including obtaining offices copies and lease information, prepares then serves the Section 13 Initial Notice (which kick-starts the formal process with the freeholder) then deals with the Counter Notice and referral to surveyors.
Costs can become an issue if the surveyors on both sides cannot agree the premium figure.
Tip: you should do all you can to avoid getting to the stage where surveyors have to meet up and discuss matters, they will charge expensively by the hour so potentially the costs are uncapped greatly increasing your cost of buying freehold.
Need help with Section 13 Initial Notice and negotiating with landlords? SAM Conveyancing charge £600 per lease, depending on the number of leaseholds involved: this price reduces if there are more than 4 flats  - call 0333 344 3234 for more details
If you cannot agree a price with the freeholder – which is unlikely – the case must then proceed to a First-tier Tribunal (Property Chamber) for it to determine the premium value. The chances of this happening are extremely small because the freeholder has to pay their own costs for this so it will not be worthwhile if there is only a small difference of opinion on the premium value.
4

Cost of the premium/buying the freehold: £1,000s++
This is a question we unfortunately cannot answer with any accuracy, given that it depends on so many factors such as the number of flats involved, what the value of land is in the area you're looking to buy your freehold in, whether the building has development potential etc.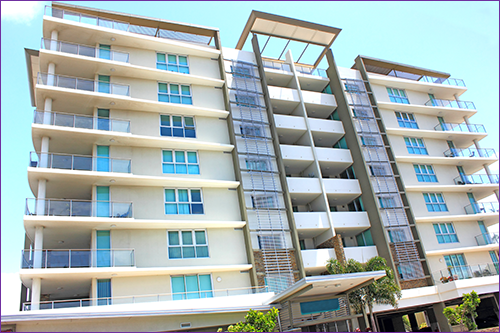 You have to be realistic and this is why your initial and following communications with the other qualifying tenants are so important.
You will, however, get a realistic estimate with which to help your calculations, once you receive your freehold valuation report from your RICS surveyor.
5

Freehold purchase solicitor's legal fees: £900 - £1,000+
Once the premium has been agreed, then you are in a position for the final conveyancing to take place.
SAM Conveyancing charges £920 for purchase of freehold conveyancing for up to 4 flats (if there are more than this, please ask for a bespoke quote). 
Need help with purchase of freehold conveyancing? We charge a competitive fixed fee - call 0333 344 3234 (local call charges apply)

6

Undertaking for Freeholder's Costs: £1,500 - £2,000
In addition to the solicitor's legal fees, your solicitor also manages the freeholder's undertaking for reasonable costs which accompany the buying of the freehold, i.e. you have to pay for their costs associated with hiring surveyors and taking legal advice. This cost is likely to be in the range of around £1,500 - £2,000.
Freeholder's solicitors fees are normally higher than you would expect to pay for a solicitor working for you because it is understood that you have to pay them.
7

Other Costs (payments to third parties)
Copies of deeds, per flat, if required - £24
Official copies register of the title, per flat - £3
Registering the new freehold - £20 - £125 (based on the value of the freehold)
Tip: even if there are just 2 of you, ignoring the price of the premium to take over the freehold, you should expect the cost of buying freehold to be around £4,000 if you take the formal route to collective enfranchisement.
How much Stamp Duty/Land Transaction Tax are you likely to have to pay if you collectively enfranchise?
Stamp Duty Land Tax only starts after a threshold of £125,000 per participator is exceeded, which is rare.
Any questions? Call 0333 344 3234
Proud of our Reviews


322 Google Reviews FREE Online Conveyancing Process for Buyers
Includes online checklists, videos, downloads and tips - plus it is completely free to use from start to finish and saves your progress along the way.
Log in