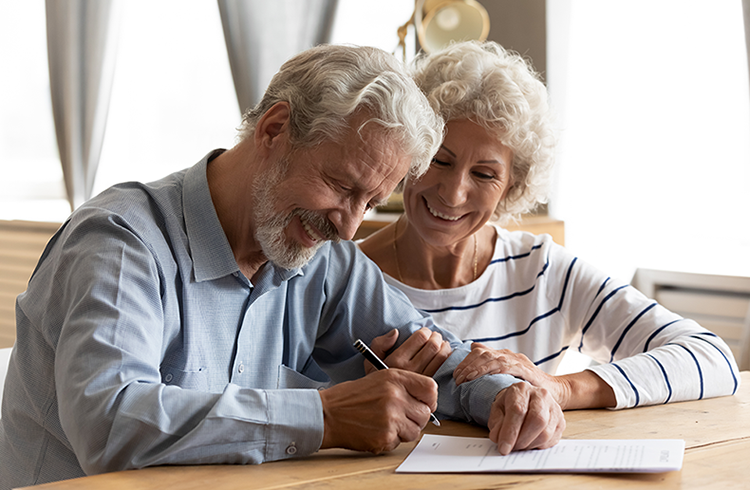 Post nuptial agreements are much like
Prenuptial agreements
, in that they are a contract between you and your spouse, to agree your property rights over any assets you both may hold. The difference, is that they can be executed at any time during the marriage.
Examples of when a post nuptial agreement may be a good idea:
If you have assets that you would like to bequeath to beneficiaries other than your spouse
If you brought unequal capital into the marriage and would like to make sure that this is reflected in the event of divorce
If one party leaves work to become a full time parent or homemaker, as this would disadvantage their career prospects. You may wish to grant the non-working party a greater proportion of the assets to reflect the loss they would suffer if they were to go back to work with a lower earning capacity in the event of divorce
To deter infidelity in a struggling marriage
Can a postnuptial agreement save a marriage?
The Guardian
reported in 2017 that there had been a rise in post nuptial agreements due to vengeful wives seeking to punish their unfaithful husbands. In these cases, husband has cheated on wife. Wife has asked for Divorce. Husband has begged her to stay. Wife has agreed to remain in the marriage on 'her own terms'.
The couple sign a post nuptial agreement giving the wife greater property rights in the event of divorce, therefore giving the cheating husband a much greater financial incentive to remain faithful and to save the marriage.
It may not be very romantic, but some say it has rescued their relationship from divorce.
What can be included in a postnuptial agreement?
A post nuptial agreement's main purpose is to set out how the couple will divide assets such as property in the event of divorce. It may also include whether one spouse will pay spousal support, how marital debts will be divided and how assets will pass if either spouse dies.
Is a postnuptial agreement legally binding?
Pre nuptial agreements and post nuptial agreements are not legally binding in the UK. However, this guidance was set in a supreme court, for family courts to decide whether to enforce the agreement.
"The court should give effect to a nuptial agreement that is freely entered into by each party with a full appreciation of its implications unless in the circumstances prevailing it would not be fair to hold the parties to their agreement."
This means:
Both parties must receive independent legal advice from separate solicitors
It must be fair (The terms should allow for both parties to have somewhere to live and money to live on)
You must both give full financial disclosure of all your wealth and assets
You must allow enough time to consider and negotiate terms
It is recommended that you sign the document at least 28 days before the marriage
Ultimately the court has a responsibility to divide property fairly and will overrule the agreement to do so. This is especially relevant where there are children
Do I have to sign a postnuptial agreement?
No, if you have been forced to sign a post nuptial agreement you can dispute it in court. If a family court judge upholds that you signed under duress they will not enforce the post nuptial agreement
Why is a postnuptial agreement a bad idea?
There may be a concern that the provisions in a postnuptial agreement were not bargained for because one spouse did not really have a choice about signing the agreement. If you are not yet married, consider a
Prenuptial agreements
Proud of our Reviews


322 Google Reviews FREE Online Conveyancing Process for Buyers
Includes online checklists, videos, downloads and tips - plus it is completely free to use from start to finish and saves your progress along the way.
Log in