Loft and cavity walls - what materials are used to insulate them?
Batt or blanket - either glass, mineral or rock fibre or foil-backed felt. Considered easy to install without requiring a professional and works for easily accessible spaces, (even for insulating exposed cavity walls) . Materials such as glass fibre can serious irritate the skin however so care should be exercised when fitting.
Loose-fill - granular or lightweight materials used e.g. cork, mineral wool, cellulose fibre, recycled newspaper. Protective clothing and safety equipment is needed to install it and materials can loosen if a loft is particularly draughty.
Sheet
- these are firm and often fire- and moisture resistant. The material is good for insulating the sloping side of a roof. Sheets may be fire- and/or moisture-resistant. This approach is comparatively more expensive than for the materials above.
Blown-fibre - gaps between joists are filled with fibre insulation blown into the spaces by a professional contractor. The process is quite rapid and is a solution when a loft is difficult to access but it is normally the most expensive material and method.
Mineral wool/rockwool - cheapest and quickest to install; but its lifespan is apparently less than for other materials.
Polystyrene Beads
- these insulate more effectively than mineral wool does but they are more expensive and great care has to be taken to ensure there are no gaps in them to guard against future damp penetration.
Foam - either polyurethane or urea formaldehyde. The material can be highly effective but it can take up to 3 days for a professional to install and it normally costs the most out of all the materials. Foam also breaks down over time.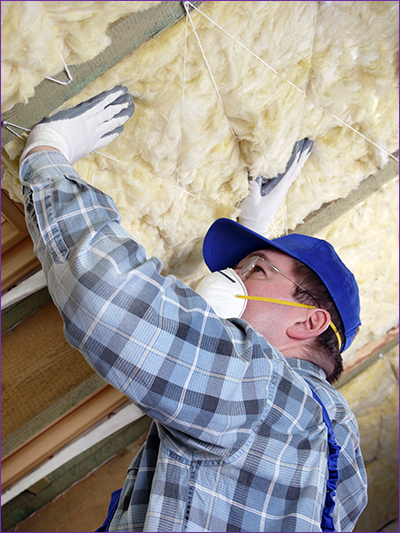 What is the cost of loft and cavity wall insulation?
We found estimates that insulation of cavity walls in a home costs on average between £400 - £500 to install (the price would increase further if foam or beads are used) and similarly that loft insulation costs about £300 (the price would increase if blown fibre is used).
Are there any Government or other schemes which either subsidise fitting insulation or provide free grants?
Yes - there are various schemes where people can get either a subsidy towards the insulation costs or even get it for free.
You should visit the Government's online
Green Deal Energy Saving Measures
page (click to visit) and additionally, there are a number of websites devoted to promoting free insulation which the Government pays for, such as
Free Insulation Grants
(click to visit), but you should always check your eligibility and any scheme's terms and conditions.
If I install insulation, what might I save?
Estimates vary considerably but one prominent and respected organisation stated that an average three-bedroom home could save up to £160 per year if cavity wall insulation is present. Similarly, an average three-bedroom home might save up to £150 per year if loft insulation is present.
NB A RICS surveyor only carries out a non-invasive examination i.e. they will not take up floorboards or drill holes. They will look into the loft if there is access and into cavity walls if this can be done without disturbance. However a chartered surveyor can absorb much from a non-invasive visual inspection because of years of experience and training.
*RICS Surveyors – Local Knowledge – Same Week Availability
Want help now? Call us on 0333 344 3234 (local call charges apply)