The Government's Help to Buy Equity Loan scheme is targeted mainly at helping first time buyers get onto the property ladder.
The scheme does this by granting you a loan which allows you to purchase your home with a minimum 5% deposit, compared to the normal 10%. Insufficient deposit funds has been regarded as one of the major barriers to buying a home.
NB
Help to Buy has been extended to 2023, however from April 2021, the scheme is to be restricted to first time buyers only and
there are new regional caps
. Click on
Help to Buy Extension to 2023
to find out more or scroll down this article.
The Government gives you an equity loan of up to 20% of the buying price of your property (40% for the Help to Buy London scheme) and you secure the remaining 75% (55% for the Help to Buy London scheme) via a Help to Buy mortgage from a lender.
Update 9 April 2019 - Click to use Homes England's:
Help to Buy Equity Loan Mortgage Lenders
Help to Buy Eligibility
You must fulfil the following conditions to be eligible for the Help to Buy Equity Loan Scheme:
Available to first time buyers as well as homeowners looking to move
The property you buy has to be a new build
The maximum buying price of any property cannot exceed £600,000
You can neither sublet your home nor part-exchange an existing home to get a new home
You can't own any other home at the point when you buy your home through the scheme
You must be in a position to afford a conventional mortgage and have access to a minimum 5% deposit - your regional Help to Buy organisation assesses your application to check this
In the 2018 Autumn Budget, Chancellor Philip Hammond announced that the Help to Buy equity loans scheme will be changed from April 2021.
From 2021 until 2023, Help to Buy equity loans will only be available to first-time buyers, and regional property price caps will apply. These will be set at 1.5 times the current (autumn 2018) forecast regional average first-time buyer price, meaning the maximum property price you'll be able to take out a Help to Buy loan on will be:
| REGION: | MAXIMUM PROPERTY PRICE: |
| --- | --- |
| North East | £186,100 |
| North West | £224,400 |
| Yorkshire and the Humber | £228,100 |
| East Midlands | £261,900 |
| West Midlands | £255,600 |
| East of England | £407,400 |
| London | £600,000 (unchanged) |
| South East | £437,600 |
| South West | £349,000 |
Help to Buy: Equity Loan Example
You have to save up a minimum deposit of 5% of the property price then the Government adds to this its loan of up to 20% of the property price, leaving you with applying for a mortgage of up to 75% to cover the remaining cost. You can find out how much you can expect to pay per month using our
Help to Buy Mortgage Calculator
.
For a home priced at £200,000, you would need to have saved a cash deposit of a minimum £10,000 (5% of price) then the Government would add up to £40,000 (maximum of 20%) leaving the you needing to get a mortgage of £150,000 (75% of the purchase price).
If you then sold the home for £210,000, you would immediately repay the Government's 20% equity loan (plus interest - see below) of £42,000, you would pay your remaining mortgage off leaving any remaining profit to you (subtracting any costs that accompanied the property's sale, including estate agent fees, valuations, and conveyancing fees).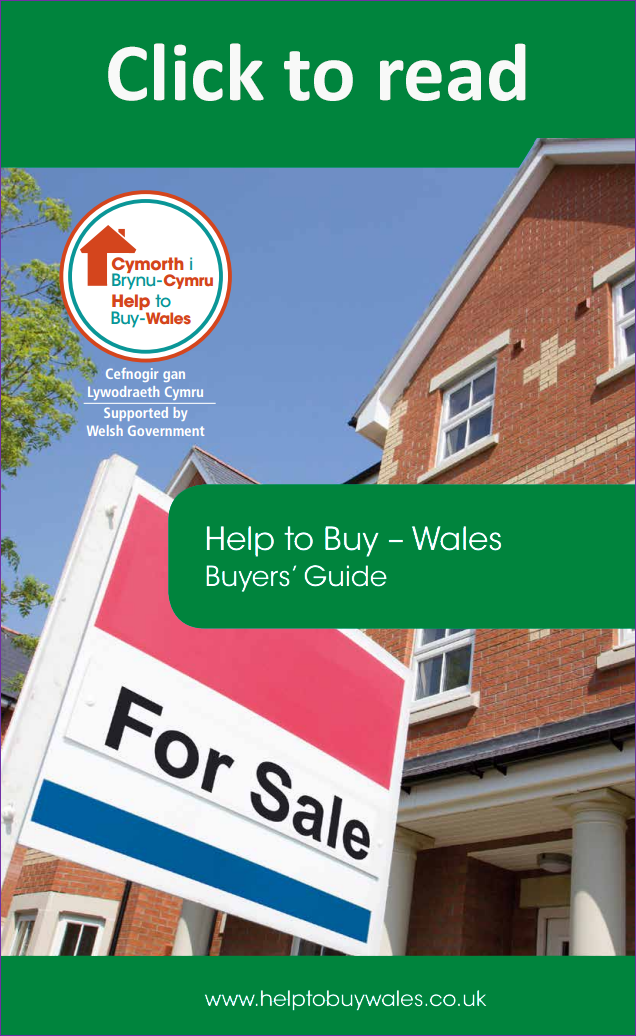 TIP - Get a Help to Buy ISA or a Lifetime ISA
If you haven't yet done so, you should consider taking out a
Help to Buy ISA
or a
Lifetime ISA
– click on the links to help you find out which product is better suited to your needs (comparison table is in
Lifetime ISA article
).
For both, in essence you can expect to get, subject to conditions and limits, a bonus of 20% on top of the money you invest in them, which you can put directly towards buying your home.
Equity Loan Costs
From the start, you get charged a £1 monthly management fee for your loan. You don't get charged any interest on the loan for 5 years, then for year 6, you get charged 1.75% of the loan's value. Every subsequent year, the interest increases by 1% plus the prevailing Retail Price Index. The fees are entirely separate from the repayment of the loan sum.
You can sell up at any time and when you do, you have to repay the loan in full. You can also repay the Equity Loan without selling your home as long as the sum is worth at least 10% of the value of the home.
London Help to Buy
The scheme essentially works in the same way for this version of the scheme and has the same maximum values (£600,000 is the maximum price of any property you are looking to buy), the key difference is that the maximum size of Equity Loan you can apply for is doubled – to 40% – as a nod towards the higher prices prevalent in London.
It means you have to fund the rest of the purchase with a Help to Buy mortgage of up to 55% of the purchase price.
London Help to buy areas - London definition
The London Help to Buy scheme is available in all the boroughs which are designated London boroughs in their official titles.
This list includes the following boroughs:
| | | |
| --- | --- | --- |
| City of London | Hackney | Lewisham |
| Barking and Dagenham | Hammersmith and Fuiham | Merton |
| Barnet | Haringey | Newham |
| Bexley | Harrow | Redbridge |
| Brent | Havering | Richmond upon Thames |
| Bromley | Hillingdon | Southwark |
| Camden | Hounslow | Sutton |
| Croydon | Islington | Tower Hamlets |
| Ealing | Kensington and Chelsea | Waltham Forest |
| Enfield | Kingston upon Thames | Wandsworth |
| Greenwich | Lambeth | Westminster |
What areas of London count as 'London' for the Help to Buy ISA?
If you're investing in a Help to Buy ISA (click to find out more), you'll know that the highest value property you can buy in London is £450,000, whereas outside London it is £250,000.
The table above also defines which areas are counted as 'London' for the purposes of the Help to Buy ISA, and the exact address/postcode attached to the borough in question of a house is very much a 'line drawn in the sand' where decisions are concerned.
Help to Buy Wales/Cymorth i Brynu Cymru
Wales has its own equity loan scheme, which is called the Help to Buy Shared Equity Loan scheme, and is operated and funded by the devolved Welsh Government.
The main difference is that the maximum price of a property you can buy through the scheme is £300,000, making the largest equity loan available £60,000.
This scheme also allows for the loan to be paid off early in tranches which must be 10% at a minimum.
Slightly confusingly, the Welsh Government has termed this process 'staircasing', a descriptor which is normally used to describe when you buy a further percentage of a shared ownership property.
---
Forces Help to Buy
The Forces Help to Buy scheme is a Government scheme intended to help members of the UK armed forces onto the property ladder. The scheme differs from the other Help to Buy schemes available to the general public.
How does the scheme work?
The Forces Help to Buy scheme enables regular armed forces servicemen and servicewomen to borrow up to 50% of their salary (up to a cap of £25,000 in borrowings), interest free, to buy their first home or move to another property on assignment or as their families' needs change.
The initial pilot scheme ran until April 2017 but has been extended to finish at the end of 2022 and aims to address the low rate of home ownership in the armed forces.
Who can use the scheme?
All regular personnel who:
have completed the pre-requisite length of service;
have more than 6 months left to serve at the time they apply; and
meet the right medical categories.
However, it is recognised that there may be instances where exceptions to the standard rules may be justifiable, especially where there are extenuating medical and personal circumstances.
How much can be borrowed under the scheme?
The scheme allows service personnel to borrow up to 50% of their annual salary, to a maximum of £25,000. This can be used towards a deposit and other costs such as solicitor's and estate agent's fees.
How do you get it?
Servicemen and servicewomen can apply for the loan online through the Joint Personnel Administration system and can seek advice on their application through their Chain of Command and personnel agency.
A Forces Help to Buy scheme which relates to those leaving the armed forces under the Tranche 4 redundancy programme was launched in June 2014. Click for more information from the Government about the
Forces Help to Buy Scheme
---
Help to Buy Conveyancing Solicitors Process and Fees
Help to Buy conveyancing solicitors or conveyancers carry out the legal work when a first time buyer is using the Government Help to Buy scheme to purchase a property. The Help to Buy conveyancing
process
is more
complex than a standard conveyancing because of the additional contract you have with the Government, which is providing an
Equity Loan
for anything up to 20% of the purchase price - the minimum deposit you can invest is 5%. There may also be a
Government Help to Buy ISA
to be redeemed by your lawyer if you have been paying money into this.
You will also pay more for your Help to Buy conveyancing solicitors' fees because the property you are buying is a new build - you can only buy a newly-built property using the Government Help to Buy Equity Loan Scheme.
TIP - Get your Help to Buy ISA
If you have not yet done so already you should look to take out a Help to Buy ISA through the Government. You can put in a one off lump sum of £1,000 to start along with your first monthly investment of £200 - remember for each £200 invested the Government contributes £50 towards the purchase of a property.
Click to find out more about the Help to Buy ISA
.