What Is a Share of Freehold?
Buying a share of freehold property is a great idea, in theory:
You have no third party external freeholders - you are the freeholder along with your fellow freeholder/s;
You either carry out repairs to communal areas yourself along with the other freeholder/s or you at least have a say in who carries out the work and can better ensure using reasonably-priced contractors;
You can agree to develop your property more easily, or vary condition ins your lease as you can agree them with your fellow freeholders before you buy the property (many freeholders prefer to not vary anything and may charge if they so so); and,
If you want to extend your lease (click to read more about the process) you can negotiate directly with the other freeholder/s: the process should, as a rule, be much less expensive than if you were purely a leaseholder and you may even be able to do so for free if this is agreed in principle with the other freeholder/s.
What are the downsides to sharing a freehold?
Share of freehold problems mainly lie around who you share owning the freehold with and thus who you are sharing the management and administration of the freehold with.
The other party or parties will have their influence on everything from general maintenance of the block to how easy or cheap it will be for you to, for example, negotiate a lease extension.
It can also be confusing as you may think you are buying a freehold property, however
this is not the case
. You are buying a leasehold and also a share of the freehold (read about
buying a leasehold
It's easiest to consider that you are buying two distinct entities: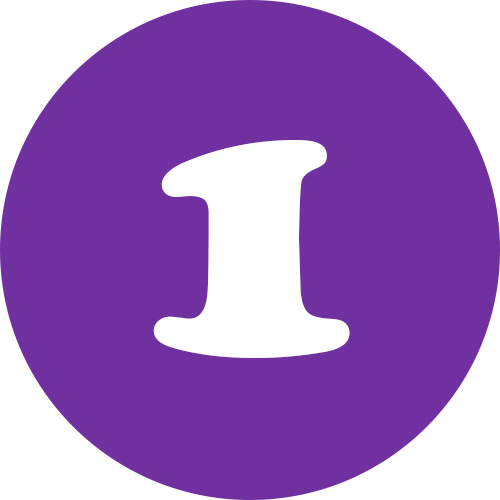 A leasehold for the part of the building which you live in. It continues to have a lease with a fixed term, whether you extend it or not (which means you need to always ask how many years are there left to run on the lease).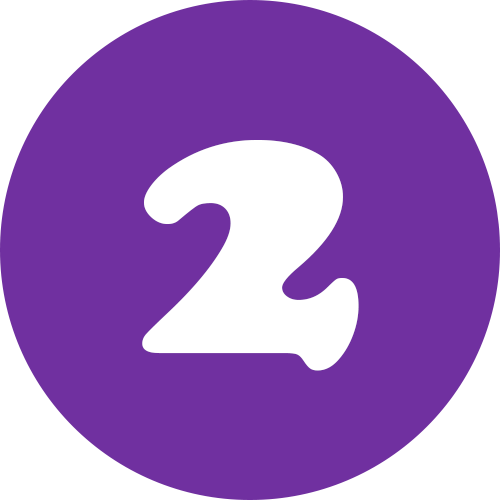 A share of the freehold i.e. percentage of ownership of the entire block, which is the freehold, and which governs the dependent leaseholds, which are the individual dwellings.
Fixed Fee – No Sale No Fee – On all Major Lender Panels
What is a share of freehold?
Many first time buyers will be forgiven for misunderstanding the share of freehold meaning and thinking that you are buying a freehold, not a leasehold.
This is incorrect
as you are actually buying a leasehold property and a share of the freehold (read about the differences between a
leasehold
and a
freehold
).
What has happened in the past is that the leaseholders have chosen to get together and collectively buy the freehold.
Eligible leaseholders can do this at any point in time during ownership of their leasehold (you can read about how to purchase your freehold otherwise known as
collective enfranchisement
)
Which properties are most likely to be share of freeholds?
Georgian, Victorian or Edwardian houses converted into 2 or more leasehold flats are most commonly the ones where the leaseholders look to buy the freehold.
However, with this said, any leaseholder who wants to buy with 50% or more of their fellow leaseholders can buy their freehold, so this includes purpose-built flats.
What if there are only 2 leaseholds on the freehold?
In this case, you would both need to agree to collective enfranchisement as one leasehold is not 50% or more.
What are the Pros and Cons of buying a share of freehold property?
Pros
You are your own master, along with the other freeholder/s
You don't have to pay an external freeholder to manage service charges, look after shared/communal areas etc. like a normal leaseholder: you either manage these areas personally with the other freeholder/s or you own a share of the managing company which administers these duties.
You can negotiate a longer lease directly with the other freeholder/s or with the managing company which you own a share of
Extending your lease makes your leasehold interest more valuable.
You don't have to pay any ground rent
One less bill to pay compared to a normal leaseholder.
You can more easily negotiate matters like developing the property or varying other terms of your lease
With a normal leasehold, you may be restricted from developing your property or even not allowed to or the freeholder may impose a fee for allowing you to do so.
As a freeholder, you negotiate directly with the other freeholder/s and you have much more likelihood of being able to do this easily and without additional cost.
Cons
You and other freeholders have to manage the property yourself.
Effectively you set yourself up in business with others. Like any business it requires attention to work well and you and the others need to continue to maintain it.
It is more expensive than being a leaseholder, particularly in the short term.
These properties are more expensive to buy than comparable leasehold properties, therefore they involve taking on bigger mortgages etc.
If you haven't set up a management company to run the freehold, when you come to sell, mortgage lenders may be unwilling to lend to potential buyers making selling more difficult.
Lenders prefer the legal protections and status afforded to limited companies, along with the obligations that these are correctly run as opposed to the risk of bankruptcy/disaster which might occur if the freehold is purely owned by private persons.
Freehold Company or held as Guarantee
The joint owners of a freehold can either have a company set-up which is the registered owner of the freehold that the freeholders own shares in, or it is held in all of the names of the freeholders as joint legal owners of the freehold (limited only up to 4 people).

A company is normally set-up for simplicity and is thoroughly recommended, not least for the reasons explained in the paragraph above.
If you are looking to become a freeholder or already are one and would like further advice about setting up such a company, please call 0333 344 3234: our experts can help you.
Frequently Asked Questions
Briefly, as long as a management company has been formed to exercise control of the freehold, there should be no particular issues when buying or selling the property.
However, if you are looking to buy this type of property with a mortgage, lenders increasingly are refusing to lend potential buyers funds if the ownership of the freehold is divided between joint proprietors – this most often happens when there are just two freeholders in a block and they have decided not to incorporate a company on the grounds of cost and/or to keep matters simple.
It's because they will not be able to enforce the transfer of or put a charge over the freehold title if circumstances arise where they want to repossess one or other of the leasehold properties.
Additionally, the person being evicted, who also has rights over the freehold title, may well be uncooperative as a result of the eviction.
Yes. Every time one of the properties is sold, all freeholders have to sign their consent for the transfer of the title to a new owner's name.
If any joint proprietor party is either not available or unwilling to cooperate, or both, this creates a legal impasse stopping the transfer from going ahead.
Actual examples of these kind of difficulties which have been brought to our attention include one where a share of freeholder joint proprietor who was in a coma and therefore could not sign any transfer deed and another where the joint proprietors have fallen out and they don't wish to cooperate or even communicate with each other.
The solution for this process, which invariably takes up perhaps months and involves more legal expense, is to apply for a
Vesting Order
.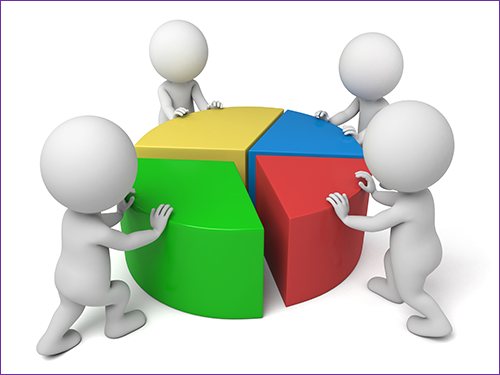 When you form a management company to look after the freehold title, by registering the entity as a limited company with Companies House, you set it up such that the Memorandum of Association and Articles of Association ensure that the share in the freehold management company runs with the leasehold title.
This protects both you and the other freeholder/s in the event that the property is repossessed, any party becomes incapacitated or relations between you break down.
It's also far easier for a lender to deal with a management company when it comes to wanting to repossess and sell and therefore recoup its losses in the event of continued default on repayment of a mortgage by a share of freeholder on their leasehold title.
They therefore, in the vast majority of cases, require a management company to be in place before they will lend.
You can find companies online who charge between £60 - £100 to set up a management company fit for the purposes described. You can even opt to do this yourself directly online with
Companies House
– they charge £12 (price correct as of December 2016).
If you wish SAM Conveyancing to do set up a management company for you, please call 0333 344 3234.
You may find yourself in a situation where you're looking at purchasing a share of freehold property but it comes with a short lease (less than 70 years left to run).
It's a good idea to extend the lease but, briefly, the easiest way to achieve this is to get the vendor to do this before they start the transaction with you – this explained in this article about
buying a leasehold with a short lease
.
It makes rational sense for the other freeholders or the management company to give simple agreement to you extending your lease and they will often do this for no payment – they have to bear in mind that if they charge you for this service, they can expect to be charged in turn for it themselves further down the line.
However, it is just possible that the other freeholder/s may make the process more difficult after the transfer of title and if you have no legal undertaking about getting the lease extended you may find this more difficult than you thought.
Proud of our Reviews


322 Google Reviews FREE Online Conveyancing Process for Buyers
Includes online checklists, videos, downloads and tips - plus it is completely free to use from start to finish and saves your progress along the way.
Log in