Stamp Duty for Transferring Property to Company
Regarding stamp duty for transferring property to company, the normal stamp duty rules do not apply as it is the market value, not the actual consideration paid that stamp duty is calculated on. This can come as a shock to many buy to let landlords looking to move their property/ies into a company following the recent tax changes to the treatment of mortgage interest.
On a
transfer of equity from person/s to person/s
, stamp duty is chargeable partly on the consideration paid for the land or property which for a zero consideration transfer, this portion of the stamp duty calculation would be nothing (the rest of the stamp duty calculation takes into account any outstanding mortgage divided by the number of people on the title).
Up to date Stamp Duty Calculator | Instant Results | No Need to Provide Personal Details
What is normally classed as consideration for land or property for SDLT?
Consideration is most commonly the amount you pay for the property which is reflected on the contract between you and the seller, however it can also be:
giving of goods (giving a personal possession in exchange for the land/property);
providing works or services (giving work or a service in exchange for the land or property); release from a debt; and/or
transfer of a debt, including the balance of an outstanding mortgage;
The above rules of consideration do not apply when transferring property into a limited company that you are linked to.
We specialise in transferring property to companies so please get in contact if you need any help with the process - Call 0207 112 5388 or email
help@samconveyancing.co.uk
.
How do you know if you are linked to a company?
A has control of the company: or
A together with persons connected with A have control of the company.
The rules which accompany stamp duty when transferring property to company won't apply if you are transferring the property to a company that isn't connected to you (and vice versa) for zero consideration. An individual ("A") is connected with another individual ("B") if: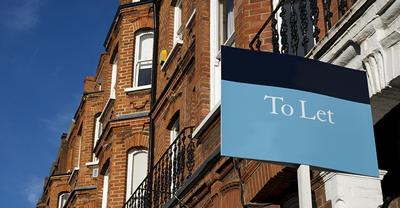 A is B's spouse or civil partner;
A is a relative of B;
A is the spouse or civil partner of a relative of B;
A is a relative of B's spouse or civil partner: or
A is the spouse or civil partner of a relative of B's spouse or civil partner.
What are the stamp duty costs when transferring a property to a company?
The company will be liable to pay the higher rate of stamp duty in these situations, according to HMRC:
"The higher rates will apply to the purchase of major interests in one or more dwellings by a company, if Conditions A and B are met in respect of at least one of the dwellings [Paras 4 and 7]:
Condition A - the dwelling is purchased for chargeable consideration of £40,000 or more;
Condition B - the dwelling is not subject to a lease which has more than 21 years to run on the date of purchase;
If none of the interests in dwellings meet both Conditions A and B then the higher rates will not apply to the purchase.
"
SAM Conveyancing sought clarification of this from HMRC, particularly regarding Condition B, and the HRMC source summarised the 2 conditions in a different way, saying the following 2 points were the conditions (of which if ANY are fulfilled for any property you're transferring then the higher (+3%) stamp duty rate is payable:
1.You receive a consideration of £40,000 or more
2. Any property is freehold or the lease has less than or equal to 21 years left to run
An HMRC representative told SAM Conveyancing that the reality was that in the vast majority of cases, transferring property/ies to a linked company would result in the higher rate of stamp duty being payable (and this calculated according to the market value of each property involved).
Example of the stamp duty payable on a property transferred to a company
The current market value of the property is £300,000, however it is being transferred to the company for zero consideration. The property is freehold.
Higher rate of stamp duty is applicable (freehold) and based on current market valueof £300,000.
This is calculated by applying 3% to the first £125,000 (=£3,750) + 5% for the next £125,000 (£6,250) + 8% for the remaining £50,000 (£4,000) = £14,000
Will a company always be subject to the higher rates of SDLT?
A company purchasing a residential property will only pay the basic rate of stamp duty if there's no consideration paid for any property involved and all properties involved are subject to a lease of more than 21 years.
Read the HMRC guidance on Stamp Duty Land Tax: higher rates for purchases of additional residential properties
* Up to date Stamp Duty Calculator - Instant Results - No Need to Provide Personal Details
Are the stamp duty rules different when gifting to family?
Yes. You can gift a property for zero consideration to a family member and the stamp duty is payable on the consideration, although you can't gift the property to a partner or family member's company as this will be viewed as a linked transaction as stated above.
Should my solicitor tell me my stamp duty liability?
This is a very difficult question because unless your solicitor is a tax specialist (most conveyancers aren't) then your solicitor will rely upon you to speak to HM Revenue and Customs to confirm your position in relation to your own stamp duty liability. With this said, an experienced solicitor who is aware of the stamp duty position would be able to inform you of the potential stamp duty liability when transferring property to your company.
You should always speak to a tax specialist to help you structure the best way to manage your tax affairs. We have tax specialists to support you with this - Call 0333 344 3234 (local call charges apply).
Proud of our Reviews


322 Google Reviews FREE Online Conveyancing Process for Buyers
Includes online checklists, videos, downloads and tips - plus it is completely free to use from start to finish and saves your progress along the way.
Log in