Who organises a survey when buying a house?
Even if the house is falling down it is the responsibility of the buyer to get a survey. The seller is aware that all property is 'Sold As Seen' so if the buyer misses a property defect that affects the property's value and they didn't get a structural survey then this is a cost the buyer will have to pay for entirely by themselves.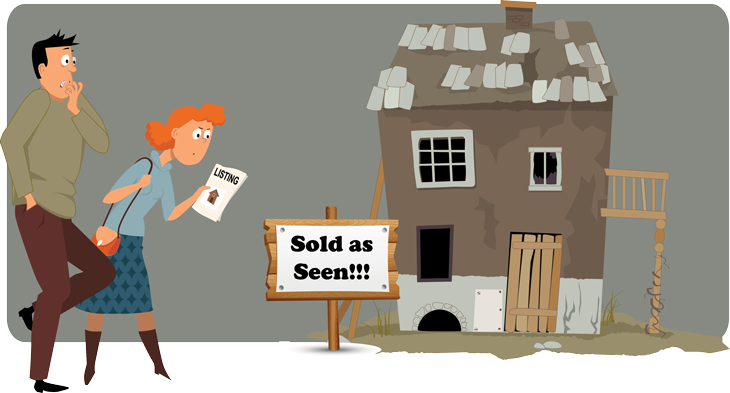 House survey problems - what do they look for?
The basic answer is that if there is a visual defect found, the building surveyor will report on it. The more detailed explanation of what is included in a structural survey (building survey) is as follows:
| | | |
| --- | --- | --- |
| What is included in the home buyer survey and what are its main focal points? | Level 2: HomeBuyer Report | Level 3: Building Survey |
| Describes the construction and condition of the property on the date of the inspection | | |
| Aims to identify any problems that need urgent attention or are serious | | |
| Aims to identify things that need to be investigated further to prevent serious damage | | |
| Aims to tell you about problems that may be dangerous | | |
| Aims to show up potential issues and defects before any transaction/exchange of contracts takes place | | |
| Includes the standard visual inspection during which secured panels, electrical fittings, inspection chamber covers and other similar features are not removed | | |
| Aims to help you decide whether you need extra advice before committing to purchase | | |
| Aims to enable you to budget for any repairs or restoration | | |
| Aims to advise you on the amount of ongoing maintenance required in the future | | |
| Provides an enhanced service that includes all the features of the standard inspection plus a more extensive roof space and underground drainage inspection | | |
| Provides a reinstatement cost to help you avoid under- or over-insurance | | |
| Provides a market valuation | | |
| Aims to establish how the property is built, what materials are used and how these will perform in the future | | |
| Aims to describe visible defects, plus exposing potential problems posed by hidden defects | | |
| Aims to outline the repair options and give you a repair timeline, while explaining the consequences of not acting | | |
| Provides a longer and more detailed visual inspection of a wider range of issues including a more thorough consideration of the roof space, grounds, floors and services | | |
| What is the cost of a Home Buyer Survey? | | |
A Building Survey isn't a Structural Engineer's Report
A Level 3: Building Survey is undertaken by a RICS surveyor who inspects the above points, however a structural engineer inspects a property for other defects once they have been found such as subsidence, removal of a load bearing wall or even a removal of a chimney breast. You can read up more about this by clicking on one or more of the following links: