Help to Buy Valuation from a Help to Buy Surveyor
Get a Help to Buy Valuation Quote
Our experienced RICS Surveyors are qualified to provide Target Help to Buy Valuations. We cover the whole of England and have availability within days of instruction, plus we're rated Excellent on Trustpilot. Get a free no obligation online quote today.
| | | | | |
| --- | --- | --- | --- | --- |
| | | | | |
| Local RICS Surveyors | Available this week | Report within 5 working days | Help to Buy Specialists | Rated Excellent on Trustpilot |
Getting a Help to Buy valuation is the first stage when looking to repay a Help to Buy loan; either partially or in full. The equity loan companies such as Target require you to get a RICS surveyor to provide a valuation of your property's current market value. The report needs to be drafted in a specific way to meet with Target's strict criteria and you must pay for the help to buy surveyor. You may also come up against other issues such as cladding where Target won't accept your choice of surveyor unless you have spoken to them first.
What is needed for a target help to buy valuation?
The Valuer must be registered with the recognised qualification of RICS.
The Valuer must be independent to an estate agent.
The report must be on headed paper, signed by the RICS surveyor and addressed to Target HCA.
The Valuer MUST provide at least 3 comparable properties and sale prices.
The comparables provided must be like for like in terms of property type, size, and age and within a 2 mile radius to the property that is being inspected.
The Valuer must not be related or known to you.
The Valuer must inspect the interior of the property and provide a full valuation report.
What happens after you get the Help to Buy valuation report?
Once your surveyor sends you thee Help to Buy valuation report then you have 3 months in order to complete the repayment. The process is known as either
Help to Buy Repayment
or
Help to Buy Staircasing
- they both mean the same thing. You'll need to:
complete your Help to Buy application form (see below);
provide your solicitor's contact details (we can help with this); and
send your completed form and valuation report to Target; and
pay your administration fee (cheque or by card over the phone).
This form can only be used for a Target Help to Buy Repayment Transaction.
Frequently Asked Questions
Can you work with any RICS Help to Buy Surveyor?
Target do not stipulate which Help to Buy Surveyor you can use however they do state:
In order to produce a redemption figure for redeeming your loan, we will need a valuation for your property that has been conducted by a RICS (Royal Institute of Chartered Surveyors) Certified Surveyor. We do not endorse any particular companies; however the web link below may assist you in identifying a RICS Certified Surveyor:
www.rics.org/uk
How long does a RICS Help to Buy valuation last?
The RICS valuation will only be valid for 3 months. If your loan redemption is not completed within 3 months of this date, you will need to provide Target with a Desktop Valuation, re-confirming your property value. You must complete your transaction within a maximum of 6 months of the original valuation. Where completion is close, Target has the authority to agree to a month's extension. You need to speak to Target to organise this.
The criteria of a desktop Help to Buy valuation:
The Valuer must refer back to the original report and confirm the updated report is a Desktop Valuation.
The Valuer must be the original surveyor from the first inspection. They do not need to re-inspect the property, but they must make reference to this original report.
The Valuer must provide at least 6 comparable properties and sale prices within the last year if the property has increased or decreased in value. If 6 are not available, your surveyor must state this clearly. Comparable properties used must be a similar house type.
The report must have a new date on it and be signed by the Valuer.
The report must be on headed paper and provided in a PDF format or a non-editable document.
Who has to pay the Help to Buy valuation cost?
The Help to Buy valuation fee is payable by you not Target.
Local RICS Help to Buy valuation
We have local RICS surveyors throughout out England with the local knowledge needed to meet with the Target criteria for providing valuations. We include all of the following and more:
Call our head office on 0333 344 3234 (local call charges apply) to find out when we are available this week to complete a Help to Buy RICS Valuation.
What happens if Target don't accept your valuation?
In certain circumstances Target have the power to request another valuation to be undertaken as they state:
"If your property is affected by novel issues in relation to its valuation e.g. its external cladding, we reserve the right, in accordance with the terms of the equity loan, to agree the RICS Valuer you intend to use, with you, before you instruct them."
Dangerous Cladding
is an example of a 'novel issue' so if you have a particular type of cladding then speak to Target to get them to agree to your choice of RICS surveyor. It may help to get the following document from your freeholder to confirm if the cladding is at risk -
Form EWS1: External Wall Fire Review
Coronavirus stopping surveyor valuing my property: What can I do?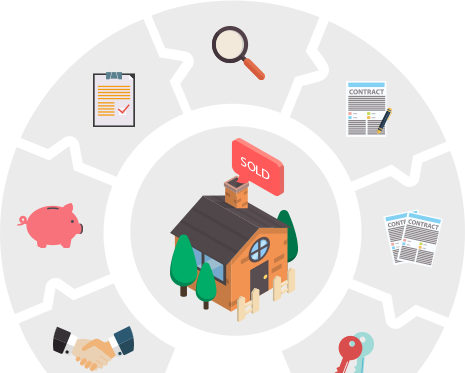 FREE Online Conveyancing Process for Buyers
Includes online checklists, videos, downloads and tips - plus it is completely free to use from start to finish and saves your progress along the way.
Log in