What issues does a post-1950s standard construction house have?
As a type, these properties are reasonably robustly built but the older they are, the more that materials et cetera will need to be maintained.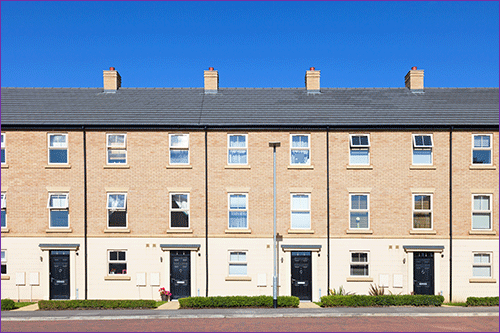 You often note moss and algae on the roofs of older properties of this type. This is mainly caused by bird droppings providing a medium for plant spores to take root and, over years, the build-up attacks the roof tiles and mortar and leads to leaking and dampness. The time required to repair such a roof and the costs involved depend on the severity of the condition.
Most of these properties will have been rewired but you cannot assume this. The same can also be said for double glazing. Some houses still have the original single glazing which is more susceptible to damp, condensation and draughts. If the replacement windows have been badly installed or do not have devices to combat condensation, damp can still be a factor.
What sort of home buyers survey does a post-1950s standard construction property require?
Because these properties were built post-1950s, in terms of age a HomeBuyers Report will normally suffice, and this is also the case because of their being built with standard construction materials, but there are certain caveats.
If the property in question has been extensively refurbished and/or has been extended, either vertically or horizontally or is very large, you would get a Building Survey; this is also the case if there are a number of outbuildings on the plot.
If you need any advice about which survey to book for a property you are interested in buying, please call our offices on 0333 344 3234.
*RICS Surveyors – Local Knowledge – Same Week Availability
Want help now? Call us on 0333 344 3234 (local call charges apply)