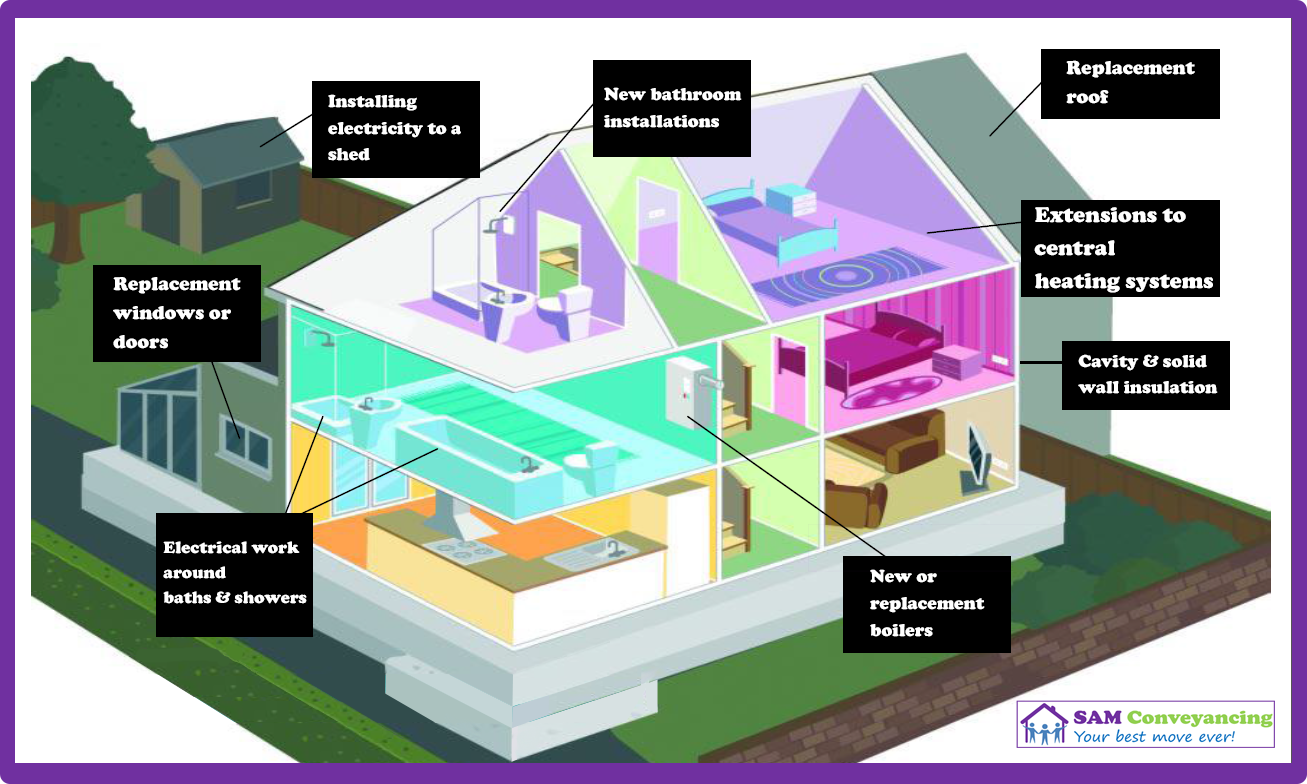 Building regulations are minimum legal technical standards for construction which the Government has set down and which apply to the majority of building projects. The regulations are there to ensure that buildings are safe, energy efficient and have reasonable access for all.
Both building regulations and
planning permission
(click to find out more about planning permission) are concerned with producing similar outcomes with respect to the quality of building work but
they are two different types of approval
. Depending on your building project you may need
both
, so it is important to
check what is required before you start work
. As an example, most extensions of properties require approval under building regulations.
When considering a building project such as an
extension
or a loft conversion, it's normal to obtain planning permission, before you get building regulation approval. Planning permission deals with issues concerning the impact of a building on its surroundings, including matters of appearance, traffic, access, pollution and similar environmental issues.
What happens if I do not comply with the Building Regulations?
If you do not comply the work will not be legal. You could be prosecuted and could face unlimited fines.
The work may not be safe, could cause health problems, injury or even death. It may also not meet energy efficiency standards.
If work if found to be fault your Local Authority could insist you put it right at your own expense.
If the work has not been notified to a Building Control Body or carried out by a Competent Person Scheme registered installer the Local Authority will have no record that the work complies with Building Regulations.
These records will be important when you come to sell your home as you may be asked to provide certificates of compliance with the Building Regulations.
When do I need Building Regulation Approval?
Among the most common proposals which require approval are:
most house extensions
conversions of buildings to houses or apartments
conversions of garages or outbuildings to form rooms
loft conversions
fitting roof lights or dormer windows
internal structural alterations (including removals of load bearing walls or chimney breasts
new baths, showers, sinks or toilets when new drainage or waste plumbing is required
a new opening or widening of an opening in a load bearing wall
window and door replacement (unless installed by FENSA, CERTASS or BSI approved installer, see below)
septic tank installation
installation of new heating (other than electric and subject to certain exceptions)
It is worth noting that you may also have responsibilities under
The Party Wall Act
(click on link for essential information).
What building work is exempt from building regulation approval?
Some examples are:
Porches (used as entrance area and separated from the rest of the house by a standard external door);
Conservatories at ground level and 50% of the walls glazed; and
Detached garages and single storey buildings at least 1 metre away from the boundary or made from non-combustible material.
NB All 3 of the above must have an area less than 30 square metres.
Please note that in the case of installing electricity to a shed and/or extensions to central heating systems may not need to be notified in certain circumstances.
Who do you apply to for building regulations approval?
You should apply to the Building Control Department of your local council or use Approved Contractors who self certify their work.
How do you apply for building regulations approval?
There are two ways to get approval for building regulations.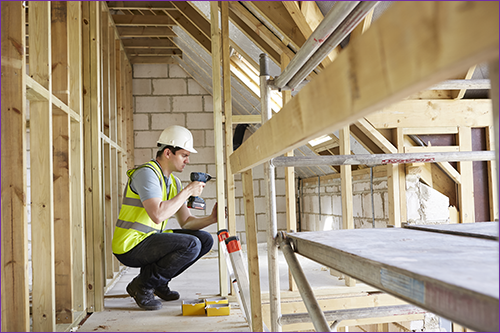 1 – Full Plans Application
This is best for most projects, is the most frequently chosen method, is the only method applicable for certain types of work and, if you require a completion certificate, is the only route to take.
You have to submit detailed scaled plans of your proposal, normally drawn up by a structural engineer, RICS surveyor, architect or other professional plan drawer. The main advantage of using this method is a building control surveyor inspects your application to make sure that your proposals comply with building regulations and other relevant legislation before work starts, which avoids wasted work and costs.
2 - Building Notice Application
You use this method if you're confident you won't require your plans to be checked by building control surveyors but you should only do this when works are minor in nature and only for domestic properties. Any builder you use must have a detailed understanding of building regulations if you take this route.
You submit a form to Building Control describing your proposed project and the work is approved as it is constructed by the building control surveyor. You must therefore be clear with the surveyor about exactly what you intend to do before starting work so mistakes are avoided. The surveyor will not help you design the work but may still require design information from you.
There is therefore more risk than for a full plans application because you don't have the security of an approved plan. This method can be effective for minor work however.
What information do you have to supply with a Full Plans Application?
2 copies of drawings for the proposed work showing full details of construction and materials to be used and at a scale of 1:50 and not less than 1:100. Drawings should include plans, section and elevations of the work as existing and as proposed.
2 copies of a site location plan to a scale of not less than 1:1250 indicating site boundaries.
2 completed copies of full plans application forms and the correct plan fee for the work.
Additional information such as structural calculations must also be included.
What fees do you have to pay?
Fees vary from council to council and according to the time taken to process your individual application, but depending on your project you normally have to pay between £250 - £800.
For the full plans application method, you pay part a fee with your application and, in most circumstances, an additional fee later to cover site inspection costs. For building notices, you pay the same fees but in full when you submit your building notice form.
When can you start work?
You can legally start work 48 hours after you've made your application, using either method. You start work at your own risk using the full plans application however until your plans have been approved.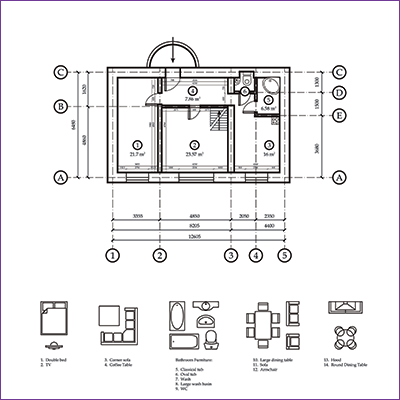 How do the inspections work?
Your building contractor should have knowledge about which projects require inspection and when they must inform Building Control about these such that an inspection can take place.
You have to, for example, notify Building Control when building new buildings and extensions when your building work reaches damp proof course level. This is normally when brickwork is just above the ground and before any ground floor concrete is laid.
An inspection at this point enables Building Control surveyors to check that insulation, damp proof membrane and reinforcement is correctly fitted.
NB If you are unsure about whether you need to get building regulation approval, you should always consult your local Building Control department. It is illegal, for example, to carry out any loft conversion without approval; you need this at the point when you create a new floor.
Can certain jobs be self-certified as approved when carried out by appropriate contractors (i.e. they don't need local authority inspection)?
Although the following renovation projects do fall within the scope of needing building regulations approval, they can be carried out and self-certified by relevant contractors. These are:
Replacement windows and doors - only domestic work. Contractors must be registered with self-certifying schemes run by either British Standards Institute (BSI), or CERTASS or FENSA. You must keep the certification that you will be provided with (such as a FENSA certificate) because, if and when you sell up, it is proof that your work was carried out legally.
Domestic electrical installations - electrical contractors who are registered with an approved Competent Persons Scheme (these can be inspected on the Communities and Local Government website) can self-certify work.
Gas Appliances - contractors must be listed as Gas Safe Registered Installers.
Solid Fuel Appliances - contractors must be registered with the Heat Equipment Testing and Approval Scheme (HETAS). This waiver only applies when rated heat output is 50 kW or less and the building involved is no more than 3 storeys high, otherwise Building Control inspections will be required (excluding any basement).
Oil Appliances - contractors must be registered with the Oil Firing Technical Association for the Petroleum Industry (OFTEC), BESCA or NAPIT Certification Ltd. Heat output cannot exceed 100 kW and the building cannot exceed 3 storeys (excluding any basement).
NB Although contractors can self-certify, because they have to give you documentation which shows that building regulations have been adhered to, they must also inform the local building control authority that they have carried out the relevant work and to the appropriate legal standards. This is very much for your protection and the protection of consumers in general and if they do not do so, they are in breach of the law.
Why choose someone who is registered with a Competent Person Scheme?
An installer registered with a Competent Person Scheme is qualified to carry out specific types of work in accordance with Building Regulations and should both notify the local authority of the work and issue you a certificate of compliance with Building Regulations either directly or through their scheme operator. If you do not receive a certificate within 30 days of completion contact the Competent Person Scheme operator that your installer is registered with and they may be able to help you resolve this.
If you do not use an installer registered with a Competent Person Scheme then you will have to submit a building notice or full plans application and pay a fee to have a Building Control Body come and inspect the work you have carried out.
You will be given financial protection to cover the event of non-compliant work being found where the installation company has gone out of business.
How can I find an installer registered with a Competent Person Scheme in my area or check that my chosen installer is with a scheme?
Visit www.competentperson.co.uk or for electrical work you can visit www.electricalcompetentperson.co.uk and enter you postcode or the name of the installer in the relevant search box.
Approval of works already carried out
When historic work has been carried out without approval, as long as it was carried out on or after 11 November 1985, you may be able to get retrospective approval. This is called
regularisation
. Click to find out more about
letters of regularisation
.
You are not obliged as an owner to apply for what's termed a Regularisation Certificate and the local authority is under no obligation to accept an application or a certificate if it cannot determine that relevant building work complies with Building Regulations.
Fees for a Regularisation Application are higher than normal and you may also have to open up or remove part of the work for inspection and provide additional information such as structural calculations which may add considerably to costs.
It is also worth noting that if you apply for regularisation and then decide not to carry out work that Building Control states needs to be done to get a certificate, the fees you paid are not refundable.
Which laws underpin Building Regulations and Buildings Control?
For England and Wales, building regulations and the accepted practices and standards which follow from them are set out in the
Building Act 1984
.
This original Act of parliament has, however, regularly been updated, rewritten and consolidated via statutory instrument with the most current, and fully rewritten, version being the
Building Regulations 2010
. This has itself been amended several times, most recently in 2016.
Within each statutory instrument, Schedule 1 sets down the individual aspects of building which are to be addressed and the chief emphasis is always on safety measures.
For example, Part G addresses hot water installations in a building and the need for an appropriately skilled person to ensure that hot water from a domestic bath does not exceed 48 degrees Centigrade.
Building practitioners and inspectors
must
be fully knowledgeable of requirements and guidelines are given in separate
Approved Documents
which accompany each different Part of Schedule 1. Depending on their area/s of expertise, they will also have to be aware of many other pieces of governing legislation pertaining to, for example, electrical installation work, plumbing work etc.
If you have a suspicion that some building work in a property you are looking to buy or have bought is unsafe, if the work was carried out after 11 November 1985, you should never assume that building regulations were not in place at the time which applied to the work in question.
You may, however, still be able to get
retrospective building control sign-off
for the work, referred to above, an avenue you may wish to pursue particularly if you are looking to put the property on the market. As referred to above also, another avenue to pursue to is to get
indemnity insurance
for the work (click on the link to find out more).
Need drawings for a building approval application or advice on the process? Call 0333 344 3234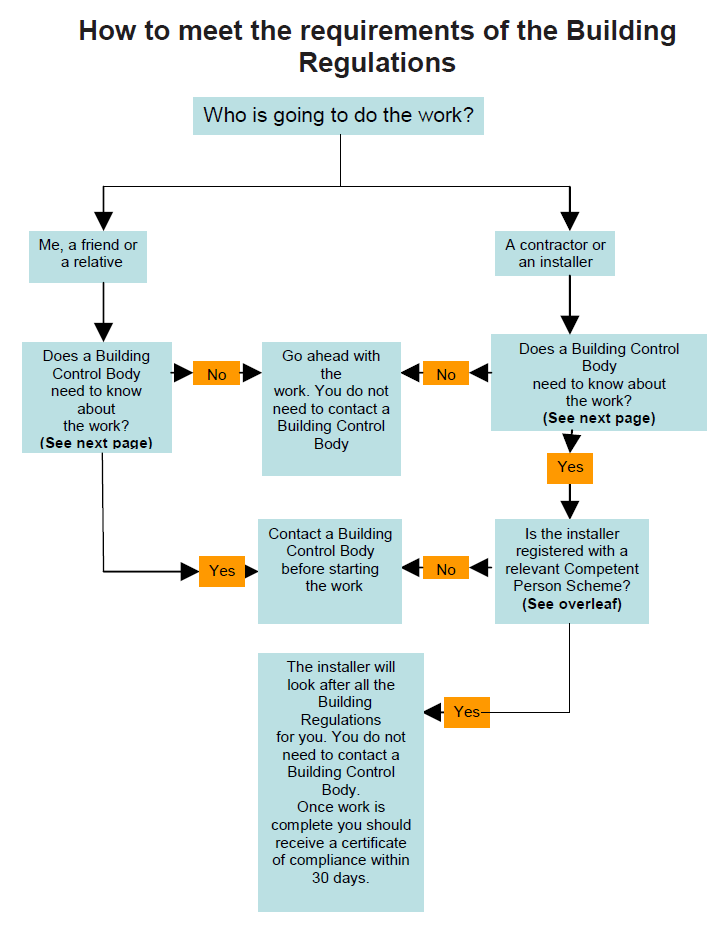 Proud of our Reviews


322 Google Reviews FREE Online Conveyancing Process for Buyers
Includes online checklists, videos, downloads and tips - plus it is completely free to use from start to finish and saves your progress along the way.
Log in