Does a Certified Electrician Need to Rewire a House?
If you've bought a home which isn't modern, you may need to rewire the house and the question is, can you do this yourself or do you need a certified electrician? In other words, does a certified electrician need to rewire a house? The following applies to
residential
electrical work only - for business units, different regulations apply and you should consult appropriate authorities. Click to access
HM Government's Planning Portal
and to get information about relevant
HM Government building regulations/building control
Since 1 January 2005, as a homeowner or landlord, you must ensure that all new electrical work carried out in your dwelling, if in England and Wales, is compliant with the requirements set down in
Approved Document Part P of the Building Regulations
(click to find out more, this version is for England, the Welsh version of which is
here
), which derive from consolidated legislation based on
The Building Act 1984
.
If you do not, you are committing a criminal offence and local authorities can make your remove or alter the work.
Part P states the following:
'all electrical work, no matter how minor, should follow the rules in BS 7671 for (the) design, installation, inspection, testing and certification.'
If you are carrying out what is defined as notifiable work (see below) you must also have a Building Regulations Compliance Certificate, or you are committing an additional offence. The list of notifiable work is considerable for both England and Wales (see below) and always applies to complete rewires.
This article examines the following topics of relevance among others:
As we will find out, the challenge you'll face is that unless you apply for Building Regulations approval to rewire a house right from the start, and organise the subsequent appropriate inspections and sign-off, you will struggle to get the legal sign-off you'll need and which you automatically get when a qualified electrician rewires a house . If you fail to get this, you'll have to declare it to any prospective buyer when you come to sell your property. More on this below.
RICS Surveyors – Local Knowledge – Same Week Availability
No time for forms? Call us on 0333 344 3234 (local call charges apply - Mon-Fri 8am to 6pm Sat 11am to 1pm)
When is rewiring necessary?
If a property has not already been rewired within the last 25-30 years, the chances are it will need upgrading at least in part in order to bring it up to current standards. The wiring may be potentially dangerous and may not be able to cope with the demands of modern living.
If you plan major remodelling work that constitutes a material alteration as defined by the Building Regulations, it is likely that you will need to rewire a house in part, or in full, including upgrading the consumer unit (fuse box).
If you are extending your home, or converting an attic or garage, this will constitute new work and therefore all of the new wiring will have to conform to Part P and all existing wiring will have to be improved to ensure that it is able to carry the additional loads safely, it is earthed to current requirements and that cross bonding is satisfactory. Where you are extending or remodelling, the rest of the existing wiring does not have to be upgraded, except where upgrading is required by the energy efficiency requirements of the Building Regulations, i.e. central heating controls.
How much is rewiring a house yourself likely to cost?
It's strongly recommended that you get a qualified electrician to carry out an initial survey and subsequent report for your project.
You can expect to pay around £150 for the survey with a verbal report and a full, written report is likely to cost up to £350.
It's understandably difficult to pin down exactly what a full cost to rewire a house would be for materials etc, but the UK average cost for rewiring a three-bed semi is around £3,500 (as of November 2016) or a little more according to some experts and the price will vary depending on where you live.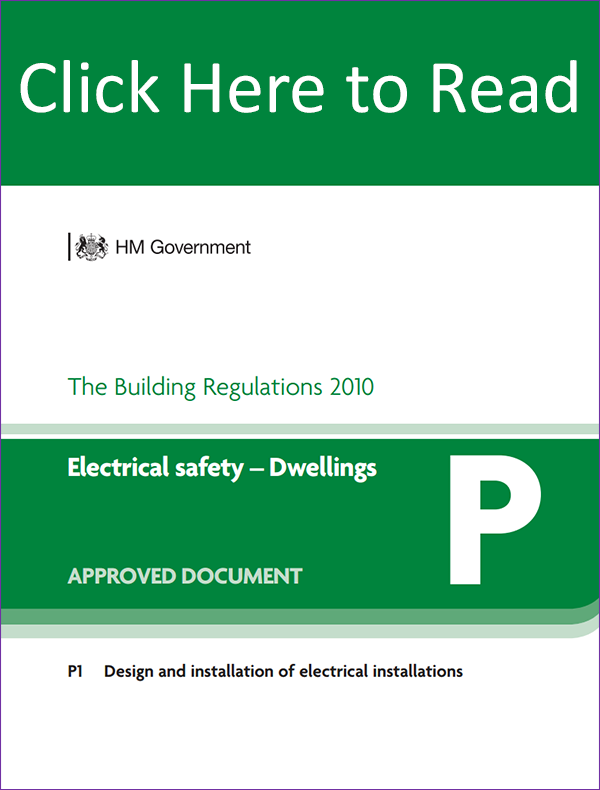 Naturally you can expect to pay more for getting a professional electrician to do this work - our research as of November 2016 suggested that an electrician's cost to rewire a house might be between £4,500 and £5,000 for this work, but note that because you would then be using a 'registered competent person' (essentially a qualified electrician, for a full description, see below), you would not have to pay anything extra to cover compliance with Building Regulations.
If you rewire a house yourself, how can you ensure you're compliant with Part P of Building Regulations?
Part P states the following:
'An installer who is not a registered competent person may use a registered third party to certify notifiable electrical installation work as an alternative to using a building control body.'
So, your options for electrical rewiring regarding building regulations must always include sign-off from either:
a registered competent person,(a qualified electrician), or
a registered third party, or
a building control inspector.
So assuming you're not a qualified electrician, you must choose between a registered third party (but see below...!) or a building inspector.
Registered Third Party
Who counts as a registered third party?
To be a registered third party certifier the person you get to self-certify your rewiring has to be a member of a recognised registered third party certification scheme for electrical installation work.
These schemes were introduced initially on 6 April 2014. Any registered third party certifier has to comply with many professional standards to join a scheme and to pay to join and to keep up membership of that scheme.
Additionally, there are
minimum technical competence requirements
(click to find out more) which notably include that all certifiers must have at least 2 years experience in electrical installation and have to have their work tested by inspectors.
How much is sign-off from a registered third party likely to cost?
It is costly and many electricians will not take on the work that has been completed by someone else.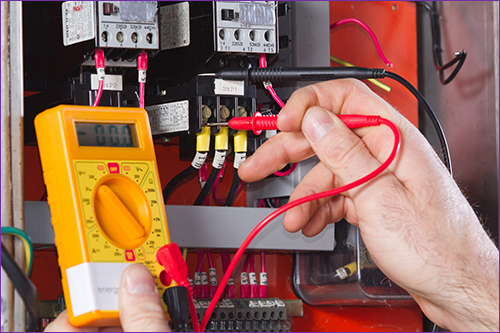 Building Control Inspection and Sign-Off
Starting from the beginning of the process to rewire a house, when you have to provide drawings, to the inspections from an appropriately qualified inspector and final sign-off, we found that you can generally expect to pay around £500.
Will you have difficulties when it comes to selling?
You should be aware that the
Property Information Form (TA6)
which you must fill out as truthfully and fully as possible when you come to sell your property asks you to give details of any rewiring you've done in your house.
You are specifically asked to supply one of the following:
a copy of the signed BS7671 Electrical Safety Certificate; or
a copy of the installer's Building Regulations Compliance Certificate; or the Building Control Completion Certificate.
If you cannot provide one of these, it could seriously disrupt your ability to sell your property because any prospective buyer will have to get your work retrospectively checked and approved by your local Building Control office - this is called
getting a Letter of Regularisation for unauthorised building works
(click to find out more)
Once again, this is likely to cost on average around £500, but the very fact that you don't provide this documentation could lose you the sale.
In theory, a buyer could take another route and ask you to take out
Building Regulations Indemnity Insurance
. This is likely to be cheaper - perhaps £200 - £250 - but any prospective buyer is likely to be less than happy about the fact that there could be a potential problem with the electrical installation; electricity after all can kill and it's a moot point as to whether any insurance company might take a very dim view of the situation and refuse to underwrite it in the first place.
So in sum, although you CAN rewire a house yourself, we would strongly recommend that you get a professional (and correctly publicly indemnified) electrician to do so, given that you might only stand to save yourself up to £500.
If you do choose to rewire a house yourself, we strongly recommend that you apply correctly to your local Building Control and submit your plans and schedule your inspections.
What is classed as notifiable work?
England
Any work including:
circuit alteration or addition in a special location*
installation of one or more new circuits
installation of a replacement consumer unit (fuse box)
Special-locations-for-electrical-rewiring
rewire of all circuits partial rewire new full electrical installation (new build)
* 'Special location' is defined as 'certain zones within a room containing a bath or shower, or a room containing a swimming pool or sauna heater'. The work is not notifiable only if it is not in the zone shown in the diagram below.
If there is no bath tub or shower tray, the space extends horizontally from the centre point of the shower head where it is attached to the wall or ceiling to a distance of 1.2 metres.
Wales
In general:
a complete new installation or rewire; or
the replacement of a consumer unit (fusebox); or
the installation of:




a new circuit, whether at low voltage (typically 230 V) or extra-low voltage)
a solar photovoltaic power supply
electric ceiling or floor heating
an electrical generator
power / control wiring for a central heating system

In a special location*, the installation of:

wiring/equipment for telephone or extra-low voltage communications, information technology, control or similar purposes
a prefabricated equipment set and any associated leads with integral plug and socket connections (for example lighting)

In a kitchen** or special location:




extension of an existing circuit within a kitchen or special location

Outside of the dwelling, the installation of:

a supply to a detached garage, shed or other outbuilding 
a supply to an electric gate or pond pump 
garden lighting
a socket-outlet
* A special location is a room containing a bath or shower, swimming pool or a sauna heater.
** For Building Regulations purposes, a kitchen is a room or part of a room which contains a sink and food preparation facilities.
What is a registered competent person?
To be a registered competent person,
you have to be a recognised electrician
, by virtue of being on the
electrical competent person register
(click to view, you can use this to check the credentials of any electrician whom you are approaching to self-certify work you've done).
If you yourself are an electrician, how would you apply to be on the electrical competent person register?
To join one of these schemes, you have to apply - and in applying, you are screened for whether you have appropriate public liability insurance - and there are strict entry requirements. You can also expect work you have done to be inspected yearly for at least two years, to make sure it complies with all appropriate building regulations standards.
Schemes also charge you to join them and yearly to retain your membership. One scheme, run by NICEIC, charged £430 + VAT to join and the same sum yearly to keep up membership.
What is BS 7671?
BS 7671 refers to British Standard BS 7671 "Requirements for Electrical Installations. IET Wiring Regulations.", informally called The "Regs" (wiring regulations). This is the national standard in the United Kingdom for electrical installation and the safety of electrical wiring in domestic, commercial, industrial, and other buildings. It is exhaustive and involved and is predominantly purely for professional electricians.
RICS Surveyors – Local Knowledge – Same Week Availability
No time for forms? Call us on 0333 344 3234 (local call charges apply - Mon-Fri 8am to 6pm Sat 11am to 1pm)
Proud of our Reviews


322 Google Reviews FREE Online Conveyancing Process for Buyers
Includes online checklists, videos, downloads and tips - plus it is completely free to use from start to finish and saves your progress along the way.
Log in