Property Information Form TA6 explained
The Law Society's Property Information Form, also known as TA6, is completed by a property seller to give a potential buyer detailed information about the property being sold. The Property Information Form TA6 is one of three standard Law Society protocol forms a seller completes; the others are:
We specialise in helping sellers complete as quickly and smoothly as possible.

Our conveyancing solicitors are rated excellent on Trustpilot and can guide you through your property information forms.

Our legal fees are fixed and we a offer a No Sale No Fee on all of our sale work.

If you need any help with your sale please get in contact on 0333 344 3234 or click the button below for an instant quote.
Fixed Legal Fees – No Sale No Fee – CQS Solicitors
The TA6 is a key document that the buyer relies upon in deciding whether to purchase your property or not. You should:
complete the form to the best of your knowledge;
provide all supporting evidence you hold in relation to your property (see below)
do not include information you know to be incorrect; and
do not exclude information that you know should be included;
It is very important that your answers are accurate
If you give incorrect or incomplete information to the buyer (on the TA6 form, or otherwise in writing or in conversation, whether through your estate agent, solicitor or directly to the buyer), the buyer may make a claim for compensation from you or refuse to complete the purchase.
If you have had incorrect information given to you when buying and want to make a claim then call local charge number 0333 344 3234 and we will see how we can help.
In the article below we run through each section of the TA6 form and offer guidance notes to support in the completing of the form. If you are unsure of how to complete the document then you should speak to your solicitor.
The article is divided into the following sections:



We specialise in helping sellers complete as quickly and smoothly as possible. If you need any help with your sale please get in contact on

0333 344 3234

and you can

run an online quote by clicking here

. Our legal fees are fixed and we a offer a No Sale No Fee on all of our sale work.




Fixed Legal Fees – No Sale No Fee – CQS Solicitors
What should you include with your completed TA6 form?
The best advice is to provide everything you have that relates to the property, however is some of the main ones:
Deeds (you may have the original deeds including title plans)
Building control sign off - Boiler installation
Building control sign off - FENSA for double galzing
New build guarantee - NHBC or Zurich
How to complete the TA6 Property Information form
Read the notes to the seller & buyer
After the essential information to be filled in at the start of the form (property address, name of seller, seller's solicitor's name, email and reference number), there are a number of 'instructions to the seller'.
Notes to the seller:
The seller is advised to state clearly when they do not have an answer to a question and to consult their solicitor throughout. It is clearly stated here that you don't have to fill in the form but not to do so is likely to cause delay.
The seller is advised to tell their solicitor immediately if they become aware of 'any information' which would alter replies that have been given. They are also advised not to change any arrangements concerning the property (e.g. with a tenant or a neighbour) without advising their solicitor.
The seller is advised not to give incorrect/inaccurate or incomplete information. In addition to the possibility that a buyer might pull out as a consequence, it is clearly stated that 'the buyer may make a claim for compensation from you'. This is the case even though you do not legally have to complete the form.
The instructions make clear that a seller can not be expected to have 'expert knowledge of legal or technical matters' nor 'matters that occurred prior to your ownership of the property'.
The need for the seller to provide any 'paperwork' which assists answering any of the questions is firmly emphasised.
Notes to the buyer:
The buyer is advised to tell their solicitor about any material separate to the form which arises concerning the property (from any party involved, whether in conversation or writing etc.).
The importance of booking an independent home buyers survey is emphasised regarding getting an opinion on the 'physical condition of the property' – it is clearly stated that the form should not be regarded as a substitute for this.
Finally, the point about not regarding the seller as a legal or technical expert and not expecting them to have knowledge of matters prior to their ownership of the property is made.
Subjects addressed by the property information form
The property information form then covers 14 separate subjects with questions to be answered by the seller. These are: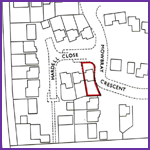 1 – Boundaries
Information about who takes responsibility to 'maintain or repair' boundaries is considered, among other matters. A question is also asked about whether any notice has been received under the
Party Wall Act 1996
regarding shared boundaries.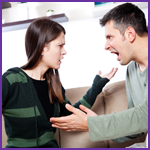 2 – Disputes and complaints
This concerns the property in question or 'a property nearby' and includes disputes with neighbours.

3 – Notices and proposals
This addresses if there are any notices or proposals known about which might affect the property such as from the local council.

4 – Alterations, planning and building control
This addresses whether any building works have been done or are in progress and whether these have been properly carried out regarding
planning permission
and
building regulations
. This is a section where certificates and paperwork are highly important as evidence.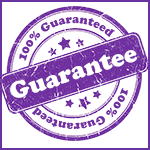 5 – Guarantees and warranties
This concerns stating whether or not there are guarantees for work such as timber treatment, roofing, damp proofing, underpinning and electrical work. Where possible, you should provide copies of these, e.g. FENSA certificates (for double glazing) and NHBC certificates (which accompany New Build properties).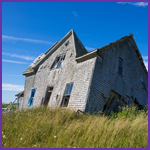 6 – Insurance
Concerns whether the seller has buildings insurance, whether there has been any claims etc.

7 – Environmental Matters
This concerns matters such as
flooding
,
radon
, energy efficiency and
Japanese Knotweed
. Regarding energy efficiency, the seller is asked to provide an
Energy Performance Certificate (EPC)
.
This is a legal requirement
, about which the Government has stated:
"You can be fined between £500 and £5,000 based on the rateable value of the building if you don't make an EPC available to any prospective buyer or tenant."

8 – Rights and informal arrangements
This section relates mainly to access rights and shared use but also asks questions about whether there are any obscure local laws in force which a buyer should know about.

9 – Parking

This section relates to matters relating to car and vehicle parking and related terms and conditions.

10 – Other charges
This concerns whether there are payments to a management company for example or for the use of a private drainage system.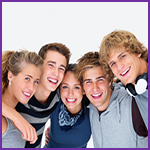 11 – Occupiers
This concerns who lives at the property and whether it is being sold with vacant possession, i.e. it will have no people living there when the new owner moves in.

12 – Services
This addresses electricity, central heating and drainage/sewerage provision, whether any of these have been tested or upgraded etc.

13 – Connections to Utilities and Services
Questions about what utilities and services are connected to the property and supplier information.

14 – Transaction Information
Some miscellaneous questions including e.g., whether the seller is depending on a purchase on the same day as selling the property, whether the seller will ensure the removal of rubbish prior to completion date and whether they will ensure that reasonable care will be taken with removals.
The seller or sellers have, finally, to sign and date the completed form.
The 'business end' of conveyancing starts here
In many ways, much of the conveyancing work starts with the seller completing the property information forms. They complete the form normally with advice from their solicitor, who passes the form over to the otherside solicitor.
Once the buyer's solicitor – and the buyer – has the form, then it can be examined to find out about various essential matters, such as, for example, whether the property has central heating or damp proofing with appropriate guarantees.
Depending on what is – or is not – completed in the form, the buyer's solicitor may then commonly raise further enquiries and direct these to the seller's solicitor and the seller. This is a clear reason why it is important to fill in the form as accurately and fully as possible: omissions and errors may well trigger further enquiries which will slow down the overall conveyancing process.
Reasonable speed in completing and returning the form is also highly important: it is very common that conveyancing processes are held up while waiting for the seller to complete and return their TA6.
Selling your home? View our sample Property Information Form (TA6)
When you're selling a property, your conveyancing process is 'top-loaded': you have plenty of forms to fill in and information to collect right at the start of the process – and the quicker you provide this information to your solicitor, the faster your conveyancing process will be.
We therefore recommend that you download and 'get acquainted' with a sample Property Information Form (TA6) which is one of the first documents you'll have to complete to proceed with matters.
Proud of our Reviews


322 Google Reviews FREE Online Conveyancing Process for Buyers
Includes online checklists, videos, downloads and tips - plus it is completely free to use from start to finish and saves your progress along the way.
Log in