3

Complete a Land Registry Form ST5
This is a Statement of truth of an application to cancel a Form A restriction. You can
Download a Form ST5
here.
You will need a solicitor to draft a deed of trust to confirm the tenants in common now agree to share the beneficial interest as a whole under the normal joint tenancy rules.
What Supporting documents are needed?
You must include one of the following:
an original or certified copy of the new or updated trust deed signed by all the owners
a certified copy of a transfer showing that all owners with individual shares of the property have transferred these to all the beneficial joint tenants
a certificate from your conveyancer confirming that all owners with shares of the property have signed a new trust deed
5

Send documents to Land Registry
Your solicitor will send these forms to the Land Registry along with any payment required.
6

(if applicable) Change tax position at HMRC
If the property was a rental property and the joint owners are married and both legal owners then you will need to inform HMRC with an updated
Form 17
.
What are the risks of owning the property as joint tenants?
Changing the beneficial ownership changes how each joint owner benefits from any future gain in the property, such as proceeds on sale or rental income.
For example: Jane and John own a rental property. For tax purposes Jane owned 99% of the beneficial interest and John 1% as tenants in common and shared the rental income in that fashion. Jane and John now want to change from tenants in common to joint tenants. This means that they both own the property 100% which, in effect, gives John 49% of the property. If in the future Jane and John break up, John would own 50% and Jane 50%. If Jane wanted to dispute this she may struggle to do so in a TOLATA claim.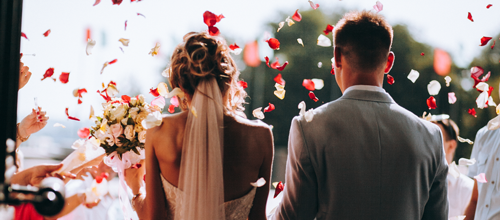 What happens if you change the title ownership without the other joint owner's consent?
Because changing the beneficial ownership from tenants in common to joint tenants could take away a benefit from one of the joint owners then the Form RX3 states:
"If you dishonestly enter information or make a statement that you know is, or might be, untrue or misleading, and intend by doing so to make a gain for yourself or another person, or to cause loss or the risk of loss to another person, you may commit the offence of fraud under section 1 of the Fraud Act 2006, the maximum penalty for which is 10 years' imprisonment or an unlimited fine, or both"
Can you change your own title?
The challenge is, as always, getting it wrong so whilst you can do it yourself the RX3 form states:
"Failure to complete this form with proper care may result in a loss of protection under the Land Registration Act 2002 if, as a result, a mistake is made in the register"
It is best to leave changing the beneficial ownership of property to a qualified solicitor.
Do you need help to change to joint tenants?
We can help:
Fast service - completion within days not weeks
Fixed low cost
Specialist solicitor
* Fixed Fee – No Sale No Fee – On all Mortgage Lender Panels