Best Conveyancing Solicitors
8 tips on choosing the right solicitor
Here's some tips on choosing the best conveyancing solicitors...or better still, how to avoid bad conveyancing solicitors! The challenge for most is that the conveyancing process isn't something you do regularly enough to have the experience to know what to look for in your property solicitor, or better still what to expect.
Here are our top 8 tips to choose the best conveyancing solicitor and get the best buy conveyancing quotes...and avoid the bad ones!
1

CQS is the mark of the best conveyancing solicitor
CQS
(Conveyancing Quality Scheme) is an accreditation provided by The Law Society that it awards only to property solicitors who are able to achieve the highest standards of conveyancing. The idea behind
CQS
was to give a distinct brand and sign of quality that the public can relate to when choosing a conveyancing solicitor.
To be CQS accredited, the Law Society assess a conveyancing solicitor for the highest standards of service, procedures and processes. Rest assured with SAM Conveyancing your conveyancing will only ever be entrusted to one of our experienced CQS conveyancing solicitors, so you can relax while we do the hard work.
2

Beware non-online/non-email quotes or "I'll send you a quote in the post"
SAM Conveyancing solicitors provide the best online conveyancing quotes for the best online conveyancing solicitors - they are quick and simple, setting out what you will pay in full right from the start (but be careful and read Tip 3...!). Alarm bells should be ringing if a conveyancer says: "My conveyancing quote is £700 plus disbursements and I'll send you it in the post". Be prepared to walk away there and then. Email has been around since 1971 and has become one of the fastest ways to send written information. If a conveyancer mentions fax communication, it's a similar red flag - who regularly uses faxes these days?!
If a conveyancing solicitor isn't going to email you a quote and will rely on the postal system - aka 'Snail Mail', then you might as well kiss goodbye to 3 days before you get that letter. Time will be used up by these: dictation of quote, typing up of quote by secretary, review by solicitor, put in office post bag, miss first post, receive quote whilst you are at work, then you finally get to open the letter! The best solicitors for conveyancing should be proud to guard their time and yours.
SAM Conveyancing care too much about service to you to waste this kind of time getting your solicitor quote. Why waste your valuable time when technology has a better solution?
Best Conveyancing Quotes
We work with some of the best conveyancing solicitors and can work with you locally or anywhere in England or Wales. We have years of experience that is used to make your home as easy as possible and we offer a no sale no fee, fixed fee quote. Click to get a quote or call us on 0333 344 3234.
Fixed Fee | Rated Excellent on Trustpilot | No Sale No Fee | On all Mortgage Lender Panels
3

I estimate you will pay thousands, not hundreds...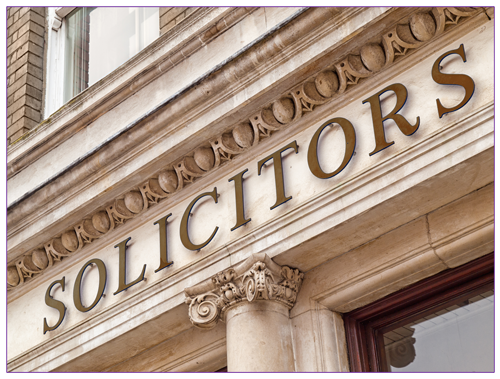 'Estimate'. Walk away. 'This is your quote to the best of my knowledge'. Walk Away.' A conveyancing quote from £99 to £400'. Walk away! If we have worked with 1,000 solicitors, then we have seen thousands of conveyancing quotes and, sadly, there are solicitors who hide behind the small print and rely on you being fazed by the UNBELIEVABLE and SUCH A TOP DEAL price.
This is in red and bold because this part is so important. The fact is, if your conveyancing solicitor's fees are less than £400 then there is something wrong.
Like anything else in life, if it seems too good to be true, it probably is - and you can't get top conveyancing solicitors to work for peanuts, although it's reasonable to search for a value-for-money price. Either your estimate will have additional solicitor fees added to it or you won't have direct access to a solicitor, and potentially be working with a "team" of people (read Tip 5).
SAM Conveyancing will send your solicitor quote by email, and it will be a fixed, unchanging, final price. There will be never be any nasty, hidden extras. You will only be dealing with one, contactable solicitor and we guarantee the highest levels of service.
4

Who is your actual conveyancing solicitor?
Were you told who your actual solicitor was? If the answer is no, walk away. You need to have a close relationship with your solicitor so you need to be able to know who they are.
SAM Conveyancing will give you the name of your dedicated CQS solicitor right at the start. You'll be given the solicitor's contact number as well.
5

Avoid conveyancing warehouses
The 2000s saw the rise of conveyancing factories, a far cry from the small law firm where there was a secretary/receptionist/bookkeeper and then the solicitor. A conveyancing factory can make you feel like a number, rather than a person.
Teams of people, trained on the job and you having no contact with one regular solicitor is a sign of a conveyancing warehouse. Walk away. After all these years, the best advice we can give is to steer clear of conveyancing warehouses. Nothing can ever replace a one to one relationship with a good conveyancing solicitor.
Once again, SAM Conveyancing's commitment to matchless service above all means that we could never operate a conveyancing solicitor factory. You're guaranteed a one-to-one relationship with a CQS solicitor. Trust us: things will turn out better that way.
6

How experienced is your conveyancing solicitor?
Now you have a property solicitor's name, Google them. Find their Linkedin profiles; how long has your solicitor been working? Experience is key. An inexperienced conveyancer could miss something crucial and cost you £1,000s. SAM Conveyancing's solicitors have 'been there, done it before and got the t-shirt'. In the conveyancing world, you learn from your mistakes. Better to work with a SAM Conveyancing solicitor who has already sharpened their teeth previously, and already succeeded on someone else's biggest purchase they will ever buy.
7

Check online reviews for the conveyancing solicitor firm
Ignore what a firm writes on their own site. Ignore what videos they post. Ignore the specially chosen reviews from apparently happy customers. Instead, read what people have written on web forums, paying special attention to Money Saving Expert.
A healthy dose of scepticism is always worthwhile generally where online material is concerned and nothing beats a direct enquiry to a firm if you want to know a little more.
You can contact SAM Conveyancing at any time if you have any inquiries about our solicitors and our service using all the normal methods - just visit our Contact page for more details.
8

Did you like the solicitor?
Sometimes when you speak to someone on the telephone, you get a feeling of reassurance and you make a connection. If the person sounds rushed, they are too busy for you; if they don't make you feel valued then they don't care. Did they sound excited about your amazing new home? Were they helpful and prepared to give you the time to discuss your questions? We think these are the types of conveyancing solicitors you should work with.
SAM Conveyancing takes its reputation for offering the highest levels of service and being friendly and approachable at all times; from the first contact you make with us then through your whole experience with our appointed solicitor.
Check list for choosing the best conveyancing solicitors
1

Make sure your conveyancing solicitor is CQS accredited
2

Email quotes are a must; pop in the post, pop that solicitor in the bin!
3

Never go with an estimate for solicitor fees - get a fixed, final quote to get the best conveyancing costs
4

Steer clear of solicitor quotes that look too good to be true; question anything under £400
5

Ask your conveyancing solicitor – "What are you going to charge me for doing all of the legal work; no ifs, no buts"
6

Find out who your solicitor is and check out their previous working history
7

Avoid conveyancing warehouses and working with 'teams' of people
8

Check online reviews but be sceptical
9

Did you like your solicitor when you spoke to them?
When you work with SAM Conveyancing solicitors you will be in safe hands from the word go. Our conveyancing solicitors have had years of experience helping people move home and are best placed to help you with your home purchase.
Best local conveyancing quotes
If you're wondering about whether you should be looking for the best conveyancing solicitors near me and/or the best local conveyancing quotes for recommended conveyancing solicitors near me, please read our article
Do I need a conveyancing solicitors near me?
Frequently Asked Questions
Should you pay more for the best conveyancing solicitor?
It's understandable that most will weigh up price and the value they think they'll get when it comes to whittling the eventual choice down to what they think are the best conveyancing quotes. But is it worth paying even more anyway to get the best conveyancing solicitor?
Although undoubtedly some property lawyers perform better than others much like practitioners in any profession vary, it's worth bearing in mind that up to a third of all conveyancing matters falls through before completion, according to various studies. Your solicitor might be among the best in the conveyancing sector but they can only do their own job well; successful completion always requires other parties equally to 'do their bit'.
That said, studies also suggest that the majority of home movers in retrospect would have been happy to pay more for their conveyancing if it had been achieved more quickly and efficiently, so plainly your choice of conveyancing lawyer is of huge importance.
We would therefore recommend that you take your best 'middle path', i.e. instruct your conveyancer firm on the basis of great
reviews
and recommendations - including the personal and 'word of mouth' - while balancing this with getting a value-for-money conveyancing quote and not 'breaking the bank'. Additionally the best conveyancing solicitors should not be overburdened with too many cases at a time so they can then give proper attention and care to individual clients. This are the standards we look to uphold.
How do you choose the best conveyancing quotes?
The best buy conveyancing quotes are always likely to come from property solicitor firms offering
fixed fee conveyancing quotes
- because these give you the peace of mind to know that this part of the costs involved in your house move is capped - and conveyancing lawyer firms offering a
No Sale No Fee Guarantee
, so if your conveyancing falls through the first time, you won't have to pay any further fees on your next attempt.
We caveat this by saying that - as with all contracts - you need to examine carefully exactly what your fixed fees and your no sale no fee guarantee actually cover; that said, these facets are always likely to be key in the best conveyancing quotes.
Conversely we would say your best buy conveyancing quotes are unlikely to come from firms offering variable fees: these tempt people by stating a low initial estimate but as your move progresses, normally you'll find yourself having to pay for any number of extra items - and these should come as standard in the best online conveyancing quotes.
Finally we advise that the best buy conveyancing quotes will come from
CQS-accredited solicitors
as explained previously: the Law Society only awards this quality standard to the most dedicated property solicitors and, while nothing is guaranteed in life, CQS accreditation as a rule means you're that much more likely to have an efficient and trouble-free home move.
Is there such a thing as a top rate conveyancing solicitor?
There certainly are such things as a top rated conveyancing solicitors; as with all professions, the best practitioners combine dedication, customer care (where relevant to their job), genuine passion for their roles and a constant striving for bettering of their own high standards. 
The best property solicitors offering the best price conveyancing embody all these traits when it comes to masterminding your home move and we are only interested in working with property lawyers who tick all of these boxes.
So when you instruct us, we appoint one solicitor only as fully responsible for your home move. They concentrate on carry out the legal work for you in as efficient a manner as possible and you have their phone number should you have any queries or concerns during their move.
We work alongside your solicitor and are your first point of contact - you start your journey with us with one case handler and that case handler is your first point of contact throughout your move. They will act as the day-to-day liaison with your solicitor and proactively help you understand what each stage of your move entails. 
We therefore enable our conveyancing solicitors to work to their maximum potential, and most importantly we are careful not to overload them with too many individual home moves to work with. And, of course, our property lawyers are all
CQS-accredited
, which means they are regarded as top rate by their own profession within the conveyancing sphere.
If you have any further queries about any of the above matters, please call 0333 344 3234 (local call charges apply).
*Fixed Fee – No Sale No Fee – On all Mortgage Lender Panels
Want help now? Call us on 0333 344 3234 (local call charges apply)
Proud of our Reviews


322 Google Reviews FREE Online Conveyancing Process for Buyers
Includes online checklists, videos, downloads and tips - plus it is completely free to use from start to finish and saves your progress along the way.
Log in