Conveyancing Process – What ID does your solicitor need?
(Last Updated: 29/11/2023)
One of the first stages in the
conveyancing process
after instructing your solicitor is to provide them with your ID; both photo and proof of address. Historically these documents were required in original format, solicitors are now able to use video technology to confirm who their client is - commonly known as Know Your Client (KYC).
Do you need an ID verification for a property transaction?
Our panel solicitors can verify your identity online, providing an ID1 and ID5 certificate for just £99 INC VAT. Meetings available from 04/12/2023*.



1

Why is the ID verification so important to the conveyancing process?
The law requires solicitors as well as banks, building societies and mortgage brokers, to obtain satisfactory evidence of the identity of their clients to meet with
Money Laundering Regulations
.
The risk of fraud is high when buying a home as large sums of money are transferred between third parties who have never met. The key concern for the solicitor is to know who their client is and where their money has come from. You can read more about -
How to prove the source of your funds
.
With over £3 billion in mortgage fraud in 2017, the challenge is clear. Especially when the individual solicitor firm is liable for getting their ID wrong in the event of a fraud claim. This is why each solicitor firm has its own ID procedure – and some are more risk averse than others!
2

What ID does your solicitor need for the conveyancing process?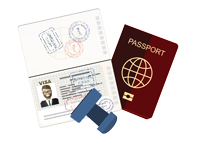 Photo ID
New driving licence with photo (not the paper version)
Current passport (not an out of date one)
If you use the online verification process then a fee is normally charged for doing this. Our fee is £15 INC VAT. However, when thinking about the cost to send your original passport special delivery, or the chance for these being lost, most clients are using the online verification process to simplify the process.
Proof of Home Address
Your solicitor will need to see 2 separate pieces of evidence to prove you reside at the address you are living at. This is normally your main residence where you are registered on the electoral roll. The most common pieces of evidence to prove your home address are:
New driving licence with photo or the paper version (if you use the photo driving licence for your photo ID then you can't use it for your proof of address and will need to provide 2 other forms)
Gas, water, electricity bill (no older than within the last 12 months)
Bank statement including your home address (online download is suitable)
HMRC letter
3

How do solicitors do an online ID check?
This is the more forward thinking ID checking service where solicitors obtain photocopy evidence of your ID and then check this via an online database. You'll need to provide your passport number, national insurance number, your full name and your current home address - remember you current home address is where you are registered on the electoral roll.
The online ID check reviews your name linked to the address you live at. If this passes then your solicitor should be satisfied. However, if it fails you should expect to have to provide original documents or even have to visit your solicitor at their office. You are likely to
fail
if:
You haven't lived in your current address for longer than a year
You aren't on the electoral role
You don't pay UK tax
You live overseas
The online ID check normally has a charge – our solicitors charge £8 Inc VAT per name checked however with other solicitors this can vary so remember to ask at the point you get your quote.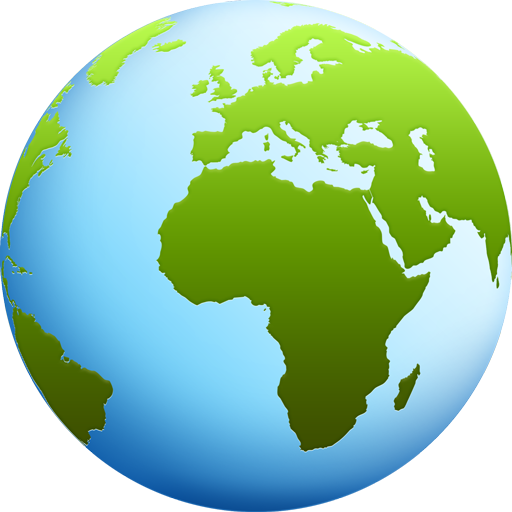 When can you not use an online ID check?
You cannot use the online ID checking service if you are not a resident of England & Wales. If you live outside England & Wales, then you'll need to either provide original evidence of your photo ID or you can get the original documents copied and certified by a solicitor or local notary.
4

When is a face to face meeting required?
This is the 'old school' verification process and the one that offers the most amount of reassurance to the solicitor. If they meet you in person then your solicitor can check your ID there and then.
For most this is unachievable
as the distance to drive to get to their solicitors makes it too hard. If you are instructing a solicitors' firm that isn't near you, which is common practice nowadays, make sure they provide an ID checking service that doesn't force you to visit your solicitors' office.
Getting your ID verified at the earliest point is a requirement of the conveyancing process as your solicitor
can't start acting for you until they know who you are
. Our advice is to get your ID ready and make sure you ask the question upfront about which ID procedure is acceptable. We provide the simplest process for ID checking through the online ID check to support our clients and save them time.
If you need help with your ID or have a question then email us at
help@samconveyancing.co.uk
.
Need a great value quote for the conveyancing process?
Our specialist conveyancing solicitors check your ID by inspecting your scanned required documents sent via email – which is the most efficient, speedy and money-saving way possible – there's never any need to take time off work to attend your solicitor's offices.




* Subject to availability. If we are fully booked ask and we will see if we can fit you in sooner.

 

Written by: Andrew Boast
Andrew started his career in 2000 working within conveyancing solicitor firms and grew hands on knowledge of a wide variety of conveyancing challenges and solutions. After helping in excess of 50,000 clients in his career, he uses all this experience within his article writing for SAM, mainstream
media
and his self published book
How to Buy a House Without Killing Anyone
.

Reviewed by: Caragh Bailey
Caragh is an excellent writer in her own right as well as an accomplished copy editor for both fiction and non-fiction books, news articles and editorials. She has written extensively for SAM for a variety of conveyancing, survey and mortgage related articles.