Home Move Utilities First Time Buyer
* £50 discount, terms apply
People often overlook their utilities when moving home. Bulb not only ensures that you'll have electricity and gas ready for you but also ensures you get a cheap tariff with your fuel provided from 100% renewable electricity and 10% green gas.
When you complete as a first time buyer you'll already have been on a roller coaster and now your job is to make your new place liveable. But have you remembered to sort out your utilities?
You'll definitely want your electricity and gas switched on when you move in: you'll want that all-important cuppa to celebrate and if it's winter, you won't want to be freezing!
But how should you go about ensuring that your new dwelling is properly supplied with electricity and gas? Are there any convenient 'life hacks' to help you and are there any pitfalls?
This article addresses this essential part of moving in successfully and examines:
---
1

How do you find out who the existing suppliers are?
These are normally listed in the
seller's property information form TA6
(click to find out more) which is part of your contract pack. If for any reason they are not, you should ask your vendor about this or ask your solicitor to find out via the other side's solicitor.
2

When should you start to prepare for the switch over and when should you start comparing quotes to decide on the best deal?
The best time to do this is as soon as is convenient after
exchanging contracts
(click to find out more).
Before this point, you have much less surety that you'll complete - either you or your vendor might pull out. However once you've exchanged, you'll not only have reasonable certainty that you will complete but also you'll know the date of your intended completion, which is the date from which you'll be taking over the electricity and gas in your new property.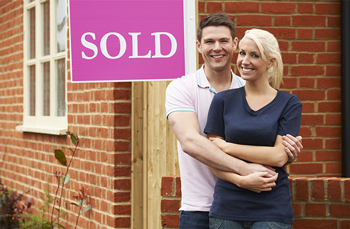 When you've decided on which quote you want to take up, contact the energy company/ies to provide them with the information they need and most importantly your completion date, when the switch over will take effect.
Let your electricity/gas supplier/s know that you're moving - you should give at least 48 hours' notice.
Read your meters on the day you move out and give the readings to your supplier - keep a note of the readings and the dates and times you took them, in case you don't agree with your final bill.
Give your supplier a forwarding address so they can send you the final bill - you'll have 28 days to pay.
If your final bill states that you're in credit, you should claim the money back.
On a fixed term tariff?
If you're on a fixed-term tariff, you might be charged to break the contract early (this is known as an 'exit fee'). You can find this information on your energy bill. It may be cheaper to try to keep your existing supplier and move your tariff to the new property, but this isn't always possible - check with your supplier.
3

What must you do immediately after you've moved in?
Check all the meters, note down the readings and report these to the appropriate existing suppliers. You're responsible for bills from the day when you take responsibility for the new property even if you don't move in on that day and by doing this, you're ensuring that you don't pay the previous owner's bill.
Check that the heating and power is on by switching on the heating and putting the kettle on.
If you're intending to switch supplier/s you should contact these. They can only start their switching processes - which may tak up to 21 days - once you've officially moved in.
Disabled? Long-term illness? Over state pension age?
Ask your supplier to put you on their priority services register which gives you extra support such as free gas safety checks.
NB - If you're not intending to switch supplier/s, be aware that unless you've agreed a more competitive tariff with the existing supplier/s, you're automatically put onto a 'deemed contract' which is likely to be one of the most expensive rates.
Pre-payment meter
If your new home has a pre-payment meter, you should contact the supplier before you add any credit because you may be paying for the debt of the previous owner. You should see if you can get the meter changed to a regular one as soon as possible.
Stay in control with our FREE First Time Buyer Moving In Guide
Our free guide helps you prepare for completion and what you should do immediately after.
Download Your FREE First Time Buyer Moving In Guide
Download for FREE - Covers everything you need to do on the day of completion
4

New Build - how to set up utilities for the first time?
Your new build property should have gas and electricity meters within it, even if they are not connected to their supply when you move in. If you are already connected, then follow the above directions to ensure that you are billed properly etc. and can switch suppliers as swiftly as possible should you wish to.

It's more than likely that the building developers will have linked up with a nominated energy supplier even if you haven't actually been connected; you should check your documentation thoroughly to see if you have this information already and then contact the supplier/s.
In the event that you do not have this information, the key things you'll require to be connected to any supplier are the MPRN numbers (gas) and MPAN numbers (electricity) on the meters themselves. If you are unsure about what these look like, you should examine previous utility bills, however the MPRN number consists of one (reference) number, whereas the MPAN number has various figures on it - please look at our example above.
* £50 discount, terms apply
People often overlook their utilities when moving home. Bulb not only ensures that you'll have electricity and gas ready for you but also ensures you get a cheap tariff with your fuel provided from 100% renewable electricity and 10% green gas.
Proud of our Reviews


322 Google Reviews FREE Online Conveyancing Process for Buyers
Includes online checklists, videos, downloads and tips - plus it is completely free to use from start to finish and saves your progress along the way.
Log in