What's in a Section 42 Notice?
The notice's sections are dictated according to the rules set down in the
Leasehold Reform Housing and Urban Development Act 1993
(as amended). They include: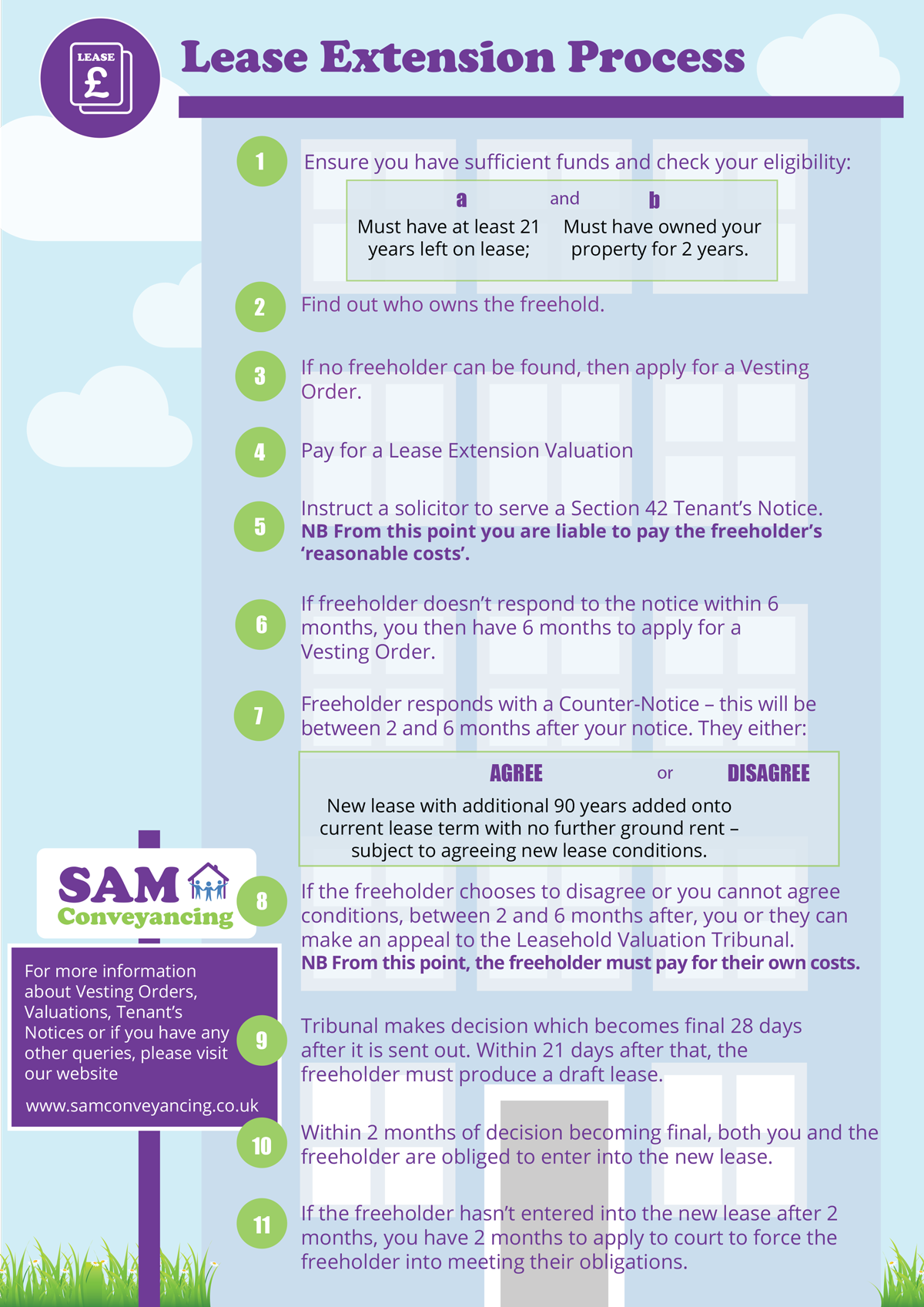 Details of your landlord/freeholder, any intermediary landlords and their address/es.
The correct address of your flat
Particulars of the relevant lease - NB There must be at least 21 years left on the term and in most situations, you have to have owned it for at least 2 years; there are other criteria as well
What you propose to pay the landlord for granting you the extension (called the lease lease extension premium, click on the link to learn more about this)
Any other amounts that you may have to pay (this normally concerns any intermediate leasehold interests and/or what is termed 'compensation', your solicitor can advise you further on this)
The terms you propose for the new lease (central to this is the 90 year extension and the peppercorn ground rent but you can propose other conditions)
Details of anyone you have appointed to act for you regarding the claim
The address to which you landlord should send their Counter-Notice (normally your solicitor's address)
The date your landlord has to respond to the notice by (has to be at least 2 months after and not exceeding 6 months)
Details of who else copies of the notice have been given to (intermediate landlords etc)
Download your FREE Lease Extension Process
In one simple A4 page guide - read the complete lease extension process.
Created by Specialist Lease Extension Solicitors - We provide the complete Lease Extension Service
What happens after the section 42 notice is served?
The landlord has to serve their Counter-Notice by the date specified in
point 9
above otherwise you can apply for a
Vesting Order
.
Assuming they do serve this notice, you can reasonably expect that if you've hired the right professionals, the notice will normally agree to your claim and you can then look to pay the landlord's premium, their compensation and for the final conveyancing required for the process to complete.
Do you pay money to the freeholder when you serve the notice?
Once your solicitor has served the notice, you are liable to pay your landlord's 'reasonable costs', which normally include what they have to pay for their own leasehold valuation and their legal representation; and
At any point after your solicitor has served the Section 42 Notice, your landlord can require you to pay a deposit of 10% of the full premium price you have proposed or £250, whichever is the greater figure.
If your landlord does not agree with your claim, they must say why in their Counter-Notice and then, at least 2 months after but not exceeding 6 months, either you or they have the right to take the matter to the Leasehold Valuation Tribunal. You have to pay a small sum to access this court but from this point, your landlord must pay for their own costs entirely, which is often the reason they'll choose to settle without taking this option.
* Specialist Lease Extension Solicitors - We provide the complete Lease Extension Service
Prefer to call to discuss? No problem we are here on 0333 344 3234 (Mon-Fri 8-8 or Sat 11-1)