Shared Ownership Staircasing
Staircasing shared ownership process explained - staircasing is when you buy more shares in your shared ownership property however it can also refer to when you pay off part of your Help to Buy Equity Loan. In this article we explain the Shared Ownership Staircasing Process, however click here to read about
Help to Buy Equity Loan Staircasing
, which covers a different form of staircasing definition.
With shared ownership staircasing you can normally buy tranches of 10% or 25%; buying up to but less than 100% is called partial staircasing and buying to 100% is called full staircasing; at this point there's no more shares to buy and there's no further rent to pay. The starting point for any staircasing is to get a current market valuation to confirm what the additional share will cost (read more about the
What is a shared ownership staircasing valuation?
).
What are the key stages when staircasing?
Order a RICS staircasing valuation to confirm the current market value
Work out if you can afford to staircase and by how big a percentage (going up to 35% or 100%)
Instruct a staircasing conveyancing solicitor
Complete your staircasing application form and provide the valuation to the Housing Association
Upon confirmation of the valuation the Memorandum of Staircasing is issued by the Housing Association
Finalise your funding (remortgage or savings)
Complete your staircasing
The following article goes into more detail about the staircasing process and sets out the legal and survey costs along with explaining the average time it takes to complete your staircasing.
What do you need to do first?
1

Inform the Housing Association
Before your conveyancing solicitor can get underway you need to first contact your Housing Association to tell them of your intention to staircase. The Housing Association will then send you their intentions to proceed form.
How much can you staircase?
You can usually staircase up to three times, with the third time taking you up to 100% ownership. The minimum share you can purchase is specified in your lease but is usually 10% or 20% (unless it's the final share, which may be less or more than the minimum share in order for you to staircase up to 100%).
2

Shared Ownership Staircasing Valuation
A qualified RICS surveyor will need to be instructed to provide a Staircasing valuation (read more about
Staircasing Valuations
). The valuation lasts 3 months so you'll need to complete your staircasing during this time, otherwise another valuation may be requested by the Housing Association.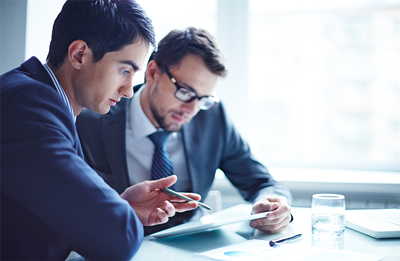 We have mortgage brokers who have access to the whole of the market. Book an online mortgage appointment here or call 0333 344 3234.
The costs of staircasing can pile up as you'll need to pay: premium to staircase, RICS valuation, mortgage product fee, mortgage valuation (can't be used by the Housing Association), solicitors fees and disbursements. The average cost excluding the premium is £2,000, so make sure you factor these into your calculations - we go into costs in more detail below.
Staircasing shared ownership solicitor tasks:
1

ID Checks and Proof of Funds
Your solicitor will need to prove who you are through their ID checks - this will include anyone who is currently listed as a legal owner and anyone else who is going to become a legal owner of the property.
2

Official Copies of the Register and Copy Lease
3

Memorandum of Staircasing
signed 'Request/Intention to Proceed' form;
solicitor details; and
valuation report.
The memorandum of staircasing confirms the amount you need to pay to staircase and needs to be signed by you and returned to the Housing Association.
5

Order local authority search or indemnity insurance (mortgage only)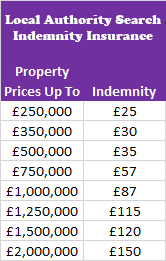 This affects you both in the cost and in the time it takes to obtain the desired information. For local authority search indemnity insurance the policy is usually issued within minutes and the costs are as stated in the table to the right.
The cost of a regulated local authority search is fixed at £124, however the cost of an official local authority search obtained direct from the council can range from £60 up to £300.
There are also some mortgage lenders who require you to provide environmental searches, chancel indemnity and water and drainage searches.
6

Send off the certificate of title, OS1 and Bankruptcy check(mortgage only)
The solicitor will take our an OS1 priority search to freeze the title of the property from being able to have any changes applied to it and then complete a bankruptcy search on you. The OS1 costs £3 per title and the bankruptcy search costs £2 per legal owner searched.
The solicitor will be in a position to complete once they are in receipt of:
Staircasing

with a mortgage

Staircasing without a mortgage

Satisfactory title checks for mortgage purposes (mortgage only)

Send off signed Memorandum of Staircasing


Send off signed Memorandum of Staircasing

Proof of funds for consideration

Proof of funds for consideration
If there is a mortgage they will then send off the certificate of title to the mortgage lender requesting the release of the mortgage funds in time for completion.
7

Completion & Staircasing Costs
The solicitor sends you a financial statement before completion detailing the costs and disbursements. This is an example of a costs statement for a staircasing transaction with a remortgage: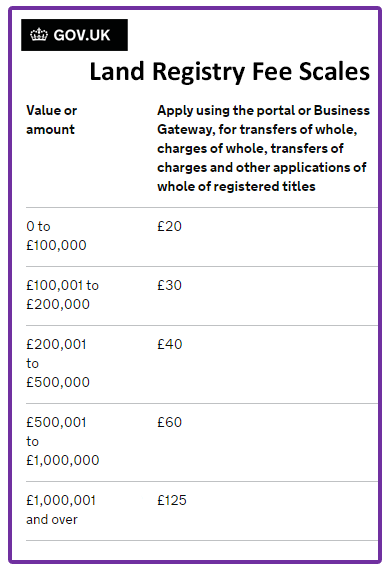 £

Description

£250,000


Mortgage advance from new lender


Less:
£200,000


Mortgage to redeem


£50,000


Staircasing cost to Housing Association


£500


Staircasing shared ownership stamp duty (read more below; click to use our stamp duty calculator )
£649


Shared Ownership Staircasing Solicitor Fees


£40


Land Registry


£30


Local Authority Search Indemnity Insurance


£8


Online ID check


£6


Official Copy and title plan


£10


OS1 & Bankruptcy



£1,243*

Balance to be paid to complete
* Leasehold financial statements would need to include a notice fee payable to the freeholder to confirm change of ownership and any new registered charges.
Once your staircasing mortgage advance is received by your solicitor and you and your solicitor are ready to complete, then your solicitor will redeem your existing mortgage, pay the consideration due to the Housing Association, settle their invoice and any disbursements (online ID check, official copy costs and OS1/bankruptcy). The balance, if any, is then repaid to you. The only amounts left will relate to the Land Registry fees and any costs due to the property being a leasehold.
What stamp duty is payable when staircasing?
The stamp duty on shared ownership staircasing process is different to standard conveyancing transactions. For example, if you staircase for any amount less than 80%, then you do not have to pay any stamp duty, although you can do so if you wish to.
Will you become a freeholder when you fully staircase?
If you're changing ownership from leasehold to freehold, then you'll have to arrange your own buildings insurance. Quite often, your lease will contain a clause which forces you, if you sell up within 3 months of full staircasing, to give the housing association any difference between the price your home is sold for and the amount determined by the open market valuation. You can normally remove this clause after 3 months.
Proud of our Reviews


322 Google Reviews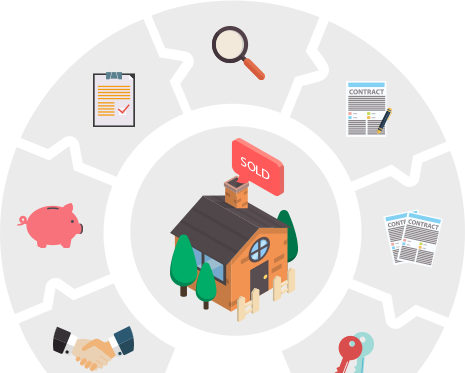 FREE Online Conveyancing Process for Buyers
Includes online checklists, videos, downloads and tips - plus it is completely free to use from start to finish and saves your progress along the way.
Log in