(Last Updated: 12/03/2020)
Key Takeaways
House Survey cost ranges from £450 to £600 INC VAT, depending on survey type.
Prices vary depending on property size, age, price or location.
Flats are cheaper to survey than houses, because of size and lack of extra additions, such as extensions or even roof (if the flat is located on the ground floor, for example)
What are the 3 types of house survey?
The following is a guide about how much does a house survey cost for the 3 main surveys you can get whilst buying a property which are:
The house survey cost will vary and we will explain why and what to look for when choosing your surveyor because the cost is one thing, but experience, local knowledge and availability are equally if not more important.
How much should I expect to pay for a house survey?
1

How much does a building survey cost?
This type of survey is known by many different names so when we get asked for how much a full structural survey is or how much does a full house survey cost, then it relates to what the RICS have now called the
Level 3 RICS Building Survey
.
What is included in a full house survey?
The RICS Building Survey is the most comprehensive report of its kind and should be used for larger or older properties, or when planning major works. The report provides an in-depth analysis of the property's condition and includes advice on defects, repairs and maintenance options.
The cost of a building survey from a RICS qualified building surveyor starts from £600 upward and the final quote will depend on the size, age and value of the property.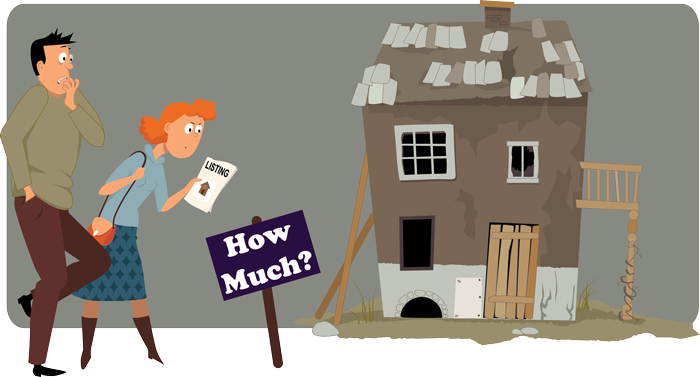 2

How much is a homebuyers survey?
The cost of a Level 2: HomeBuyer Report starts from £450 INC VAT, however, it'll depend on the size, property price and location.
A structural survey is undertaken by a structural engineer: these specialists undertake different work from a RICS building surveyor.
They are qualified to provide detailed knowledge into the structure of the property and their work includes:
Inspection for chimney breast removal (including a report to your mortgage lender)
Inspection for subsidence (including a report to your mortgage lender)
Inspection for load bearing wall (including a report to your mortgage lender)
Whilst structural engineers can offer a GSI (General Structural Inspection), the most common structural survey is a SSI (specific Structural Survey).
The reason you need this survey is because your mortgage lender has flagged there is a structural defect with the property, so they won't agree to lend you the money until a structural engineer's report has been undertaken.
The cost of a structural survey starts from £599 INC VAT, but will depend on the size of the property and the severity of the issues. If there is a defect you are most likely going to pay the cost of further investigatory works.
SAM Conveyancing provides survey and conveyancing services throughout England and Wales. We have local RICS surveyors near you to undertake HomeBuyer Reports and Building Surveys to make sure you are buying a property that doesn't have any hidden defects.
Our surveyors have a depth off knowledge surpassing our rivals ranging from 10 to 40 years! We tailor our quotes to the actual property you are buying which means we can often save you some money!
Get an instant online house survey quote or call and speak to one of our survey specialists on 0333 344 3234 (local call charges apply) and we can give you a tailored house survey cost today.
RICS Surveyors | Fixed Fees | Same week availability | Access arranged
Frequently Asked Questions
WHO
PAY
ALTERNATIVE
EXPENSIVE
FLAT
VICTORIAN
SAVE

Written by: Andrew Boast
Andrew started his career in 2000 working within conveyancing solicitor firms and grew hands on knowledge of a wide variety of conveyancing challenges and solutions. After helping in excess of 50,000 clients in his career, he uses all this experience within his article writing for SAM, mainstream
media
and his self published book
How to Buy a House Without Killing Anyone
.

Reviewed by: Caragh Bailey
Caragh is an excellent writer in her own right as well as an accomplished copy editor for both fiction and non-fiction books, news articles and editorials. She has written extensively for SAM for a variety of conveyancing, survey and mortgage related articles.