Frequently Asked Questions
What are the best mortgage tips for first time buyers?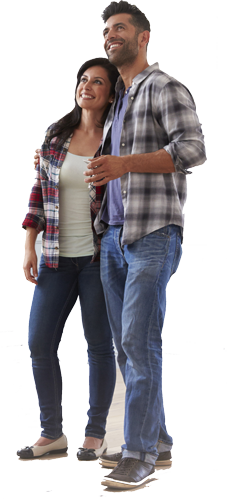 1

Check your credit score
The first thing a lender normally consults when you apply for a first time buyer mortgage is your credit score.
You can find out what this is and normally get a full credit report for free online from companies such as Experian and TransUnion (formerly CallCredit).
You should check the report carefully and ensure there are no mistakes which lower your score. If the score is lower than expected, you might need to postpone your mortgage application.
2

Check your spending and bank statements
The mortgage application process is rigorous and involves drilling down into your spending habits. Ideally you should avoid using overdrafts - particularly unauthorised ones - and you should be living 'within your means'.
3

Consult a first time buyer mortgage advisor
The best first time buyer mortgage advice you can get comes from using specialist independent first time buyer mortgage advisors: they give you the best chance of your application meeting success.
Can you get first time buy to let advice?
If you're looking to get first time buy to let advice as a budding landlord, it's equally your best bet to consult a mortgage advisor. They can best guide you through potential pitfalls to get the best mortgage for you.
What is Martin Lewis first time buyer advice?
When it comes to first time mortgage advice, we're happy to say that Money Saving Expert's Martin Lewis also refers to the use of mortgage advisors and brokers as a positive step towards securing that all-important first mortgage alongside careful consideration of your affordability.
What is first time buyer stamp duty?
Get First Time Buyer Mortgage Advice from Independent Mortgage Brokers
Our first time buyer mortgage advisors can help you get the right mortgage for your first home purchase and are fully experienced in the Help to Buy and shared ownership schemes. The initial call is free. We're rated Excellent on Trustpilot. Book your free telephone consultation today.