A conveyancing service second to none

Great service is at the heart of everything we do, but that doesn't mean you have to pay a fortune for our conveyancing solicitors. We always deliver a fixed conveyancing quote to cover everything you need to pay your solicitors and we keep it as competitive as we can because we understand how expensive moving home is.

We appreciate your worries and uncertainties when moving home as the conveyancing process doesn't always go to plan and this is why we offer you our no move no fee, no worries guarantee which protects against your solicitors' legal fees when your property transaction doesn't go through.
Watch our video to found out what we do to make this your best move ever.
All our Conveyancing Quotes Include:
Fixed Fee Quote
Our conveyancing solicitors' quotes are fixed and cover all of the legal work for a standard conveyancing transaction. This means that should the conveyancing take longer to complete, you won't be charged for this extra time spent. As you are working with solicitors, if you'd like help with any other legal matter such as grants of probate, wills, lease extensions, drafting tenancy agreements, collective enfranchisement, simply ask us for a quote and we'll provide you with a fixed fee quote. Please read our Fixed Fee Policy

Conveyancing Quality Scheme (CQS) Accredited
 All our solicitors carry the CQS accreditation and work hard to ensure they maintain the high standards expected of the award.
No Sale No Fee
There are no guarantees during the conveyancing process so we make sure to cover you with our no sale, no fee proection. This means that for whatever reason your property transaction falls through, we'll never charge you for the work completed. Read our full policy please click here - No Sale No Fee Policy
Our Service Pledge To You
We know that no home move goes 100% to plan and with so many people involved you may feel left on your own; well not with us you won't! Read our service pledge to you and find out how we will do all we can to help you throughout. All we ask is that if anything isn't going to plan you simply call us and let us help - 0333 344 3234. Read our pledge - Our Service Pledge to You
What happens during the Conveyancing Process?
This step by step guide will lead you through the whole conveyancing service from start until finish telling you what you, the buyer/seller, solicitors, bank and estate agent will be doing at each step. It will also provide help and solutions to common hurdles like getting House Removals and when to get Home Insurance.


Conveyancing Time Line
Conveyancing Solicitors In Your Area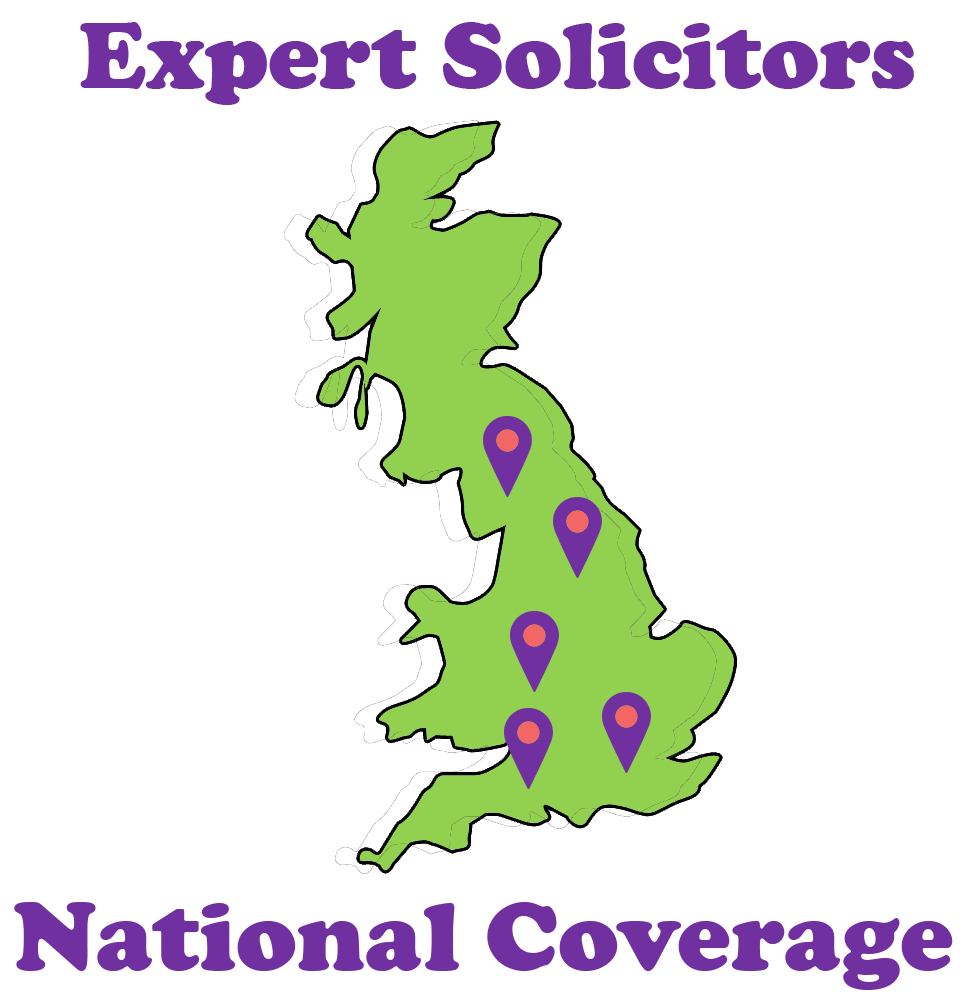 We provide a national coverage for our conveyancing services which means you never have to take any time off from work to come visit our solicitors. All of the work will be completed over email and telephone with crucial documents such as the contract, transfer and mortgage deed sent via recorded delivery.
We have offices throughout England and Wales with direct links to the local authorities and use of the online Land Registration service. You can find out useful tips and guides about buying a home where you live. Click to find out about where you are moving to - Conveyancing Directory