Dangerous Cladding - Is your Flat Still Saleable?
The issue of dangerous cladding fitted to many tower blocks throughout the UK has come to prominence since the awful fire at Grenfell Tower. The tragedy has had many knock-on effects; one of the major ones being the position of leaseholders who currently live in tower blocks which have unsafe cladding. As things stand, their flats have suddenly become unsaleable, and already, at least one lender has refused to grant a remortgage to one such leaseholder. Additionally, because the value of such flats has fallen, occupants are caught in negative equity. If you are such a leaseholder, what can you do to find out what your position is and what should you then do to make the best of it?
Can you help?
The Grenfell tragedy is very much ongoing and those affected by it, both indirectly and directly, continue to require both practical and financial assistance.
This article looks at the issue of dangerous cladding on flats in tower blocks and considers the following:
---
SAM Conveyancing spoke to a spokesman from Lloyds, the UK's biggest lender, about the process and the spokesman confirmed the above process. He additionally stated that Lloyds would expect their professional valuers to find out, in their valuation process, whether an applicant's flat is in a block with dangerous cladding. Once the valuer has established this fact, it would have a material - and negative - effect on the property's value.
2

Will it affect your sale?
Solicitor
An experienced conveyancing solicitor is likely to discover the issue with dangerous cladding during the legal enquiries stage of the conveyancing process and report the fact to your buyer, regardless of whether they're making a cash purchase or buying using a mortgage. There is, of course, nothing stopping a cash buyer from going ahead anyway even if they know that there's an issue, but the fact of itself is likely to prove problematic - you have expect that they might either negotiate for a large price reduction or even pull out.
Mortgage lender
It is more likely, however, that your buyer will be wanting to purchase using a mortgage. Their lender will carry out valuation, in similar fashion to point 1 above, and are then likely to find out about the presence of suspect cladding.
They may well then decide not to grant a mortgage based on the reduction in value of the property or to offer a considerably reduced mortgage, which may well similarly mean that your buyer won't be able to proceed.
In January 2018, according to media reports, Leeds Building Society declined to offer mortgages to buyers wishing to purchase shared ownership flats in Richmond, a tower block in Southend, owned by Genesis Housing Association, on the grounds of fire safety.
Richmond House had contained non-compliant cladding which Genesis replaced, however Leeds cited present concerns about the block's lack of a sprinkler system as one of the main factors behind its reasoning.
Genesis has insisted that Richmond House is fully compliant with building regulations and, and press time, said it is in discussions with Leeds Building Society to try to resolve its issues.
This case illustrates quite how important fire safety and building control considerations are in whether a lender regards a dwelling as providing sufficient security for a loan. Lenders naturally assume a defensive 'if in doubt' position.
3

Are you in negative equity?
4

How are Help to Buy Equity Loan scheme properties affected?
You would be forgiven for thinking that, according to the existing rules of the Help to Buy Equity Loan scheme, if you had bought flat in a block with dangerous cladding under the scheme, you could at least take advantage of the value of your flat being written down by paying off the equity loan portion because this portion falls proportionally to a price fall.
Unfortunately, although Homes England, which runs the scheme on behalf of the Government, did honour this in the immediate aftermath of the tragedy (the occasion was in April this year) to at least one such flat owner, it has retrospectively changed the rules in a highly controversial way.
Various media reports have published a statement given in June this year from Target, which administers the back end of the scheme, speaking on behalf of Homes England. which appears below.
The Government has decided to define flats in buildings with Grenfell-style cladding as having 'novel issues'.
Target's statement made in June was as follows:
Most experts view this stance as highly unsatisfactory. It leans heavily on the surveying profession, whose members might feel "damned if they do, damned if they don't" and whom, SAM Conveyancing has found anecdotally, generally wish to steer well clear of being asked to carry out such a controversial valuation. Additionally, the stance is presently (as of September 2018) under legal challenge and understandably so.
Although SAM Conveyancing has not encountered such a case itself, it is highly likely that this stance will also apply regarding matters of Help to Buy Staircasing, i.e. where scheme subscribers can pay off some portion of their equity loans.
5

Can you staircase (if flat is shared ownership)?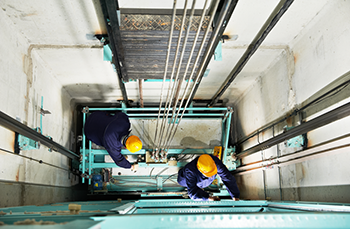 6

What are likely future costs you will face?
Building Control Regulations and Fire Safety Regulations require freeholders to take down all unsafe cladding from tower blocks although it will be some time before all the UK's buildings affected by the issue will have done so.
The issue of who'll ultimately have to pay for the installation of the sub-standard cladding is the subject of ongoing and fiercely contended legal battles at press time.
Knowledge of this is also likely to be a retardant for a buyer when it comes to finding one to purchase your flat.
7

What is the legal position regarding responsibility for defective (fire hazard) cladding?
At press time, responsibility for the installation of dangerous cladding is the subject of a number of heated legal battles and therefore things may change in the medium or longer term.
Sajid Javid, the Housing Secretary at the time (19 April 2018), said of Barratt's decision:
There is no legal force, however, in Javid's encouragement to other building owners.
That said, large developer and housing association Legal & Quantile (L&Q) has pledged, regarding affected tower blocks, "If we have to replace cladding, we will"; it is not clear whether 'have to' means that they'll only take action if they're legally ordered to.
8

What are your best options?
The Grenfell Tower disaster was an unprecedented tragedy, the reverberations of which are likely to around for many years to come.
If you live in a flat in an affected tower block, you should consider doing the following:
Find out what you can about what your property's current value is. You can use a variety of online sources to help you with this. This should give you an idea whether you are in negative equity and by how much.
If you have an outstanding mortgage, you should contact your lender and establish what their position is regarding remortgaging your property.
If your current lender states that they would not grant you a remortgage using your property as security, you should see if there are any other lenders who will. We would always advise that you consult an independent mortgage broker to help.
Be prepared for larger service charges - you and your other leaseholders may have to pay for replacing the suspect cladding and any other related costs such as providing a waking watch.
Keep observing legal developments related to this matter; the future is presently unclear and it's possible that you might be able to claim back the increased service charge costs related to dangerous cladding in future.
Be prepared to stay put and don't try to sell; this is the best strategy if you are in negative equity and additionally, when the dangerous cladding has been replaced, selling prices should rise again, making selling your flat much easier than at present and more worthwhile.
Only two out of 205 private residential blocks containing combustible ACM cladding have had it completely removed since the Grenfell fire last June, according to the Government's own figures.
Re-cladding work has started on only 12 private residential bocks in the last 15 months.
Owners of 86 of the 205 residential blocks found to have combustible cladding have yet to confirm their remediation plans.
Grenfell Disaster: Ways You Can Help
Volunteer
Donate
Proud of our Reviews


322 Google Reviews FREE Online Conveyancing Process for Buyers
Includes online checklists, videos, downloads and tips - plus it is completely free to use from start to finish and saves your progress along the way.
Log in