London Housing Overview
The UK's capital is a cornucopia of all housing styles. Detached houses tend to be the grand properties on the higher end of the market in areas such as Kensington, Hampstead and St John's Wood. Many of these are stately Victorian and Edwardian homes that have been well preserved.
Regency architecture (houses built in the Georgian era between 1800 and 1830) can be found in many places in London. These tend to be the rows of white terrace houses of a royal appearance that are common in Mayfair, Pimlico with perhaps the most notable example being Regent's Park Crescent.
Flats come in all shapes and sizes in London. One flat in the Knightsbridge Apartments was sold for £90 million in 2017, however in suburban areas flats can be found for as low as £80,000 if you are purchasing using shared ownership.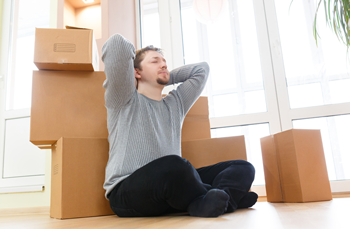 Off-Plan
New properties in London are constantly popping up with apartment blocks such as Leven Wharf in Aberfeldy Village and London Dock available for investment.
Help to Buy
In London, the Help to Buy scheme is different from that of the rest of the country. The equity loan borrowed can be up to 40% of the property cost in London, rather than 20%. The scheme is available for many new build properties across London including that in Dominion Court in Hounslow, Applegarth Court in Thornton Heath and Alton Court at Copley.
Shared Ownership
Shared ownership new build properties can be found in the Camden Road Development and the South West 9 Development in Brixton. Resale properties such as that in East Carriage House in Greenwich and New Clocktower Place in Islington are also available for shared ownership.
Rental Scene
Average rental prices in London in June 2018 were £2,917 per calendar month and the rental price range varies from £743 - £7,462 per calendar month.
London Postcodes
London postcode areas include WC, EC, NW, N, E, SE, W, and SW.
Most Expensive Street
The most expensive street in London is Kensington Palace Gardens with an average property price of £36,825,992.
Up and coming local areas
City of London Council Tax Band D Charge 2018
£933.41