London's Sales Volumes on Life Support: will the UK's follow? (Aug 2018)
Our grim headline isn't an exaggeration - London's sales volumes are flat-lining to a critical extent (see below) and, rather like the hackneyed idea that the UK follows the US in many of its activities a few years later, the worry is that what is happening in the capital will arrive at the rest of the UK's doorstep in the not-too-distant future.
Property Crash-level Sales Volumes for the Capital*
With just 5,272 sales recorded for May, sales volumes for London and therefore related
conveyancing-related activities in London
were at their lowest since
May 2009
(5,011), which was in the immediate aftermath of the property crash of 2008 which accompanied the global financial crisis.
Additionally, year-on-year volumes in the metropolis have fallen every month since last September and the month-on-month picture reveals a decrease in 7 out of the last 10 months.
Prices continue to fall
Less surprisingly property prices in the capital fell to £488,574 for July - the latest month's figures available from the Land Registry - but prices have been falling both year-on-year and month-on-month for London for the last two months and month-on-month, prices have been falling in 10 out of the last 13 months.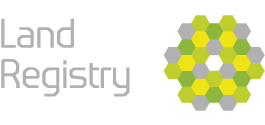 England and Wales' Sales Volumes at lowest level for 5 years.
Sales volumes for England & Wales, at 53,313 reached their lowest figure since April 2013 (52,528). Year-on-year, sales volumes were down for the 5th consecutive month and month-on-month, volumes have fallen for 6 out of the last 8 months.
The sales volumes for April 2013 however were recorded when average prices were much lower than they are now however, at £176,900.
Prices in steady slow-down
Average prices in England & Wales hit £239,921, their highest ever, but the 2.8% rise was the lowest year-on-year increase since July 2013 (2.4%).
Salaries gaining a little over inflation
The Bank of England's latest inflation figures coupled with the latest figures from the Office for National Statistics reveal that people are, in these terms, slightly better off.
Inflation has maintained a 2.5% year-on-year rise for the last 3 months, whereas average salaries have been slightly rising, at 0.2% month-on-month for the last month.
Mortgage down...and Remortgages too
We've frequently flagged up and mortgage lending falls in our reports in the last few months. Normally they are accompanied by simultaneous rises in lending in the remortgage market, which we've surmised as people generally choosing to stay put rather than, for example move up the property ladder.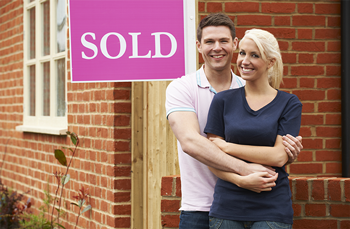 However for July, mortgages fell to 64,768 from 65,374 for June and remortgages also fell to 44,775 from 47,395 for June. Remortgages had been rising year-on-year for the preceding six months.
Some of this decrease in applications and subsequent lending might be explained away by the time of year, as people take their annual vacations.
Are increasingly popular 'longer fixes' affecting remortgages?
As stated, remortgages have generally been performing well compared to mortgage rates, however the recent fall-off in the former may well be explained by the increasing popularity of longer duration fixed rates.
In simple terms, if you've taken out a fix that lasts for say 5 or even 10 years rather than 2 or 3, you won't have to get a new fix for considerably longer and additionally you're at risk of an early repayment charge for a longer period if you close your deal before the fixed term expires. To exacerbate this further, the early repayment charges tend to be significantly higher for longer time period fixes.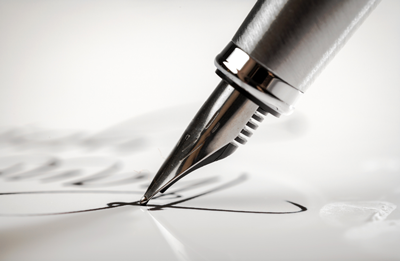 The Mortgage Advice Bureau recently produced figures showing that increasing numbers were opting for longer term fixed rate mortgages. The Bureau's data showed that 2 and 5 year fixes remained popular, however
10-year fixed terms were clearly increasing
. Another large mortgage lender produced figures that showed that
40% of remortgage applicants were seeking a 5-year fix
.
In terms of supply, more mortgage lenders have been developing these longer fix products and this increasing number has made the lenders make these products more competitive, in order to attract attention. Whereas previously borrowers would have to pay a considerably higher interest rate to lock in for a long period, at present the difference between a 10-year fix and a 2-year fix can be as little as 1% in terms of higher interest rates.
Consumers are seeking out these longer fixes for a variety of reasons but particularly out of a belief that interest rates are due to rise. Mark Carney, the Bank of England's Governor, has stated that he intends to ratchet up interest rates gradually, without being specific as to exactly when. Brexit uncertainty may well also be a reason why people want to be more assured that their monthly repayments won't be rising for a longer period.
Longer term fixes ultimately are a retardant to sales volumes however…
But there's good news for First Time Buyers...of sorts!..read on
First Time Buyers Make Up 30% of All Sales
First time buyers, according to the National Association of Estate Agents' most recent Housing Market Report (July), now represent 30% of all buyers in the UK and sales to this group reached an 8-month high. Year-on-year, the rise was a considerable 23%.
A leading lender produced research claiming that first time buyers now pay an average of £208,741, some 21% more than the £172,659 paid in 2008, but they are older than a decade ago, with an average age of 31, two years older than a decade ago.
The lender's research also calculated that in London, the average first-time buyer property price has seen the greatest increase at 48% during the last 10 years to £419,608, followed by the South East with a rise of 37% to £275,632 and East Anglia up 30% to £210,639.
The NAEA also flagged up a 17% increase in housing supply, however demand fell to 303 potential buyers registered per branch, which was the lowest recorded number since December 2017.
And still, 75% of properties are being sold for less than asking price...go figure?
Mass exodus of London residents moving 'up north'?
Very recently a number of media reports claimed that London residents were leaving the capital in great numbers to buy larger properties in other regions, but particularly further to the north of England.
Figures from one large estate agent suggested that those leaving the capital and heading to the Midlands or to the North had risen from one in 17 in 2008 to one in five for the first half of 2018.
However, the estate agent's figures recorded a total of 30,280 Londoners leaving the capital. Given that London's total population is around 8.8 million, this is a tiny fraction. Additionally most Londoners move only as far as the home counties.
Andrew Boast, co-founder of SAM Conveyancing, said:
" London's sales volumes are currently plumbing the depths and there are additional headwinds of further base rate rises in the pipeline and continuing Brexit uncertainty.
" There are also signs that longer-term fixes, whether for new mortgages or remortgages, are increasing in popularity. This shows prudence on the part of borrowers but is also further evidence of a fearful housing market environment.
" It is to be hoped that the Government steers its Brexit negotiations with greater authority in the coming months so that all markets can become more certain in their decision-making.
"All housing market stakeholders should become increasingly realistic when pricing houses for sale, otherwise the number of occasions where lenders refuse to lend because they believe properties are overpriced is likely to rise, which will further erode confidence in the market. "
* all figures quoted are the latest available from the Land Registry, the Bank of England and the Office for National Statistics unless otherwise stated.
Subscribe here to get our monthly Housing Market Update:
We will only ever email you our monthly housing market update; we never release these details to any third party.
Proud of our Reviews


322 Google Reviews FREE Online Conveyancing Process for Buyers
Includes online checklists, videos, downloads and tips - plus it is completely free to use from start to finish and saves your progress along the way.
Log in