Compare Conveyancing Quotes
(Last Updated: 01/09/2023)
What is conveyancing?
Conveyancing is the transferring of the legal title from one party to another, when a property is sold. You can't simply buy a house like anything else, a qualified conveyancer must execute the proper legal paperwork to transfer the legal ownership.
How do you choose a conveyancer?
With property being one of the biggest commitments you can make, you'll want to make sure you choose a conveyancer whose right for you. Our
YouGov survey
found that 41% of homeowners surveyed didn't know or recall why they chose their solicitor! Do not underestimate how important this decision is to your experience and sanity through the ups and downs of your transaction.
Factors to consider when choosing a conveyancer:
Quality & Reviews
We've helped thousands of people move home since 2014 and you can read their
reviews
to see that quality of service has got to be your number 1 priority.
Compare the reviews of each of your prospective conveyancers to be sure than you can rely on up-front communication, dedication to time-scales and efficient legal work.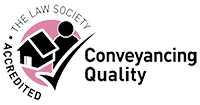 Choose from CQS accredited conveyancers
The CQS (Conveyancing Quality Scheme) is an accreditation provided by The Law Society. You can trust CQS as a mark of the highest standards of conveyancing.
Experience
A good conveyancing firm will have one property solicitor on your transaction who will know your case inside out. They should give you their name right away. Look them up - you should be able to find out how long they've been in the business through a quick online search and catch any red flags.
Value
Make sure you're getting a good price. Beware the word 'estimate' as this is insubstantial - you want a 'quote' which means what it says on the tin - you can quote this price if they try and charge you more.
However, you'll also want to check the small print to see what is included in the quote. Many firms will keep their quotes low - but you'll suddenly find extra fees tacked on for essential things which were not included in your original quote. SAM's conveyancing quotes are fixed fee, no sale no fee and include 'the full package', with fixed additional fees for specialist legal services which are unique to your property and transaction.
Your conveyancing consultant will run through these with you before you instruct, so you know, based off your current information, what to expect through the rest of the process.
Use the tool below to compare conveyancing quotes to see how they weigh up when you factor in the costs that other conveyancers add on.
Locality
With advances in tech security, most to all of the conveyancing process can happen remotely. You may be tempted to go with a conveyancer who is nearby, but ask yourself why?
Online conveyancers are often able to offer quality service for less, because they don't face the expense of running local branch offices.
Video meetings are a great convenience to you, enabling you to move through the transaction faster, without the need to travel to an office.
Old school, high street conveyancing is more likely to have old school methods. Beware snail mail and the delays you can expect when turning a document around takes days instead of seconds via email. If you hear the word 'Fax', run!
Conveyancing Quote Comparison Calculator
What is the Agreed Sale Price?
Compare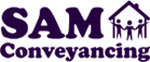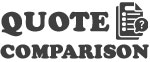 Completion of Stamp Duty Land Transaction Form
Included
Indemnity Policy Fee
Included
Bank Transfer Fee (TT/Telegraphic Transfer/CHAPS)
Included
Online portal Fee
Included
Fast completion for new build fee (normally 28 to 36 days)
Included
No Sale No Fee Cover
Included
What is the total fee you'll have to pay your solicitor?
-
-
Local Authority Search
Included
Water and Drainage Search
Included
Environmental Search
Included
Lawyer Checker Fee
£18.00
ID Verification Fee (per name)
£18.00
Land Registry Search (Priority Search)
£3.00
Land Registry Search (Bankruptcy Search)
£2.00
What is the total for the disbursements?
£41
-
What's the total cost?
£41
-

| | | | | |
| --- | --- | --- | --- | --- |
| | SAM | Co-op | Homeward | Simpson Millar |
| Total cost including disbursements | £11,532.00 | £11,353.40 | £11,543.10 | £11,603.00 |

Written by: Caragh Bailey
Caragh is an excellent writer in her own right as well as an accomplished copy editor for both fiction and non-fiction books, news articles and editorials. She has written extensively for SAM for a variety of conveyancing, survey and mortgage related articles.

Reviewed by: Andrew Boast
Andrew started his career in 2000 working within conveyancing solicitor firms and grew hands on knowledge of a wide variety of conveyancing challenges and solutions. After helping in excess of 50,000 clients in his career, he uses all this experience within his article writing for SAM, mainstream
media
and his self published book
How to Buy a House Without Killing Anyone
.