Our Conveyancing Glossary is for all but primarily for those who either haven't bought a property before or haven't done so for a while.
Every term from Bankruptcy Search to Fixtures and Fittings Form to Transfer of Equity is explained below to give you an understanding of much of the jargon which accompanies conveyancing.
Read on - and be demystified!
Call us on 0333 344 3234 if you need further help on any aspect of conveyancing
*Fixed Fee – No Sale No Fee – On all Major Lender Panels
Bankruptcy Search - A Bankruptcy Search is a search made on behalf of a lender to ensure that a prospective borrower is not or has not in the past been made bankrupt or has writs or orders made against them.
Beneficiary - For the purposes of Inheritance Tax, a beneficiary is someone who receives property or gets some benefit from a will, intestacy or a trust.
Bridging Loan - A Bridging Loan is used during conveyancing if the sale of one property and the purchase of another cannot be concluded simultaneously; for example, the purchase of the second property has to be concluded before the sale of the first, then additional financing may be necessary.
Buildings Insurance -
Buildings Insurance is insurance to cover your property for the sum recommended by your surveyor/valuer. Cover usually commences from the moment you exchange contracts. SAM Conveyancing can assist you with this - email us at
help@samconveyancing.co.uk
to find out more.
Case Tracking - Some online conveyancing firms provide personal Case Tracking allowing you to follow the progress of your conveyancing transaction on line. The data is supposed to be updated regularly, as soon as a new stage is reached in your conveyancing transaction.
Caveat Emptor - Latin for "Let the buyer beware".
Chain - Where a Seller is also buying another property there is a chain of related transactions, all reliant upon each other. Any chain is only as strong as its weakest link.
Completion -
Completion
is the point where the purchaser's conveyancing solicitor wires the purchaser's money from their bank to the vendor's conveyancing solicitor's bank account, the ownership of the property is transferred to the new owner.
Contract - The form of legal agreement prepared in duplicate for signature by the seller and buyer setting out all the legal rights and obligations agreed between them.
Council for Licensed Conveyancers (CLC) - The Council for Licenced Conveyancers, or CLC, is the statutory regulatory body for licensed conveyancers in England and Wales.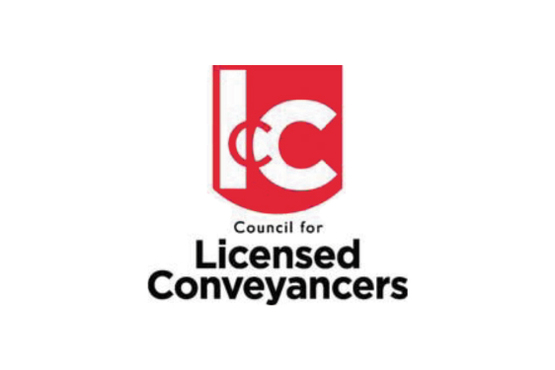 Covenants - Rules and conditions contained in the Deeds or Lease that relate to the upkeep of the property or place restrictions on its use.
Deeds - Title deeds are documents showing ownership, as well as rights, obligations, or mortgages on the property
Deposit - On exchange of contracts it is normal practice for the buyer to pay the seller a deposit. The deposit is normally 10%, however this is can be 5% if the seller is happy with this. When the exchange of contracts takes place on the same day as completion, then no deposit is sent as the solicitor will CHAPS the full purchase amount to the seller.
Disbursements - Payments paid on your behalf to third parties, such as search fees, land registry fees and stamp duty. Disbursements are normally paid through your conveyancing solicitor; you pay them and they pay the money on your behalf.
Engrossment Fee - An Engrossment Fee may be charged when a buyer is purchasing a property that has just been built or converted. An engrossment fee is payable to the Freeholder's conveyancing solicitor for engrossing the new lease. Be careful, your conveyancing solicitor may charge you an additional fee for handling the engrossment.
Equity - Usually means the difference between the value of a property and the amount owed to the mortgagee. If you own a property with a 90% mortgage, then you have 10% equity in the property.
Exchange of Contracts
- The time when both buyer and seller commit themselves to the deal under a legally binding agreement. The seller's conveyancing solicitor draws up two copies of the same contract, and each party signs their own copy. Once exchange of contracts has taken place, the buyer is legally bound to buy the seller's property. Your conveyancing solicitor will handle this for you. Until exchange of contracts the buyer can pull out of the conveyancing process leaving the seller having to foot their legal fees and start looking again for another buyer. SAM Conveyancing protects you from this by offering a
no sale no fee guarantee
. No matter how many times you lose a buyer, you will not pay your conveyancing solicitors anything for their work.
Fixtures and Fittings Form aka Fittings & Contents Form
- A schedule showing what sellers intend to include in and exclude from a sale. This form details exactly what a vendor is going to leave in the property and what they will take with them. You should make sure you read this carefully, because you could end up buying a property with no curtains or light bulbs. Read our
Fittings & Contents Form
article.
Freehold - Outright ownership of the property and land on which it stands. A freehold estate in land (as opposed to a leasehold) is where the owner of the land has no time limit to his period of ownership. Buying a freehold property can be easier, however there are some pitfalls you should be aware of. Call our conveyancing solicitors to discuss.
Freeholder - A freeholder is normally a company or person that owns the actual freehold of the building. The leaseholder will own the house or flat on a lease for a certain number of years, but the freeholder will own the property outright.
Gazumping - Gazumping is when a seller accepts an offer from one interested party, only to accept a higher offer later on from someone else.
Gazundering- Gazundering is when a buyer givers the vendor a lower offer than initially, often at the last minute.
Land Registry - The primary statutory function of Land Registry is to keep a register of title to leasehold and freehold land throughout England and Wales.
Identification (ID) -  All conveyancing solicitors must request formal identification from their clients. Suitable documents of identification include a passport or a recent utility bill. This legislation is designed to tackle the widespread problem of money laundering and comply with national anti-terrorism laws.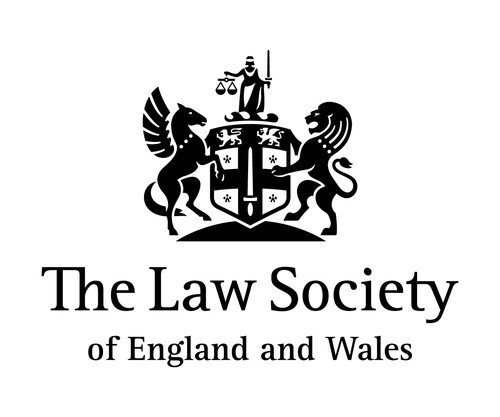 Law Society of England and Wales - The Law Society of England and Wales is a professional body established by Royal Charter which represents Solicitors. It works to promote and protect its members by lobbying and negotiating with the government, the profession's regulatory bodies, and others.
Leasehold
-
Leasehold ownership
of an apartment, bungalow, maisonette or house is in basic terms a very long tenancy. Leaseholds are a complex area of law and you need good conveyancing solicitors to handle the complexity of the leasehold title. SAM Conveyancing has leasehold specialist solicitors who can help you.
Leaseholder - A person who holds the lease of a property (residential or commercial).
Legal Ombudsman- The Legal Ombudsman for England and Wales (formerly Legal Services Ombudsman, or LSO) gives consumers access to an independent expert to resolve complaints about Solicitors and other providers of legal services. The service is free and is open to all individuals. If you need to raise a complaint about a conveyancing solicitor you can do so by contacting the Legal Ombudsman who will in turn investigate the complaint with the conveyancing solicitor.
Memorandum of Sale - After an offer has been accepted on a property, the estate agent selling the property produces a 'Memorandum of Sale'. The memorandum of sale lists the Buyer, Vendor, Buyer's Conveyancing Solicitor and Vendor's Conveyancing Solicitor and confirms the price the Buyer has agreed to pay for the property. This is also known as the Sales Memo or the particulars of sale.
New Build - Where a property is being purchased for the first time from a Builder or Developer. This is a complex process as the first registration of a property can take some time, however SAM Conveyancing has New Build specialist conveyancing solicitors to help you with buying a New Build property.
Probate - This is a term commonly used when talking about applying for the right to deal with a deceased person's estate . It's sometimes called 'administering the estate'.
Redemption - Repayment in full of a mortgage or loan.
Remortgage -Take out another or a different kind of mortgage on (a property)
Searches Pack
- A conveyancing
search
pack includes Local Authority, Chancel, Water/Drainage and Environmental searches, for a fixed fee.
Shared Ownership
-
Shared ownership
is a cross between buying and renting. It is where a purchase buy a chunk of the property - say 50% - with a normal mortgage from a lender. The purchaser then pays rent on the other half to a landlord such as a housing association and you have the facility to buy another chunk at a later date – for example, when your earnings have risen thereby allowing you to qualify for a larger mortgage.
Sharehold - Sharehold is when somebody owns both the leasehold of a property and a section of the freehold.
Solicitors Regulation Authority (SRA) - The Solicitors Regulation Authority is an independent body which regulates Solicitors in England and Wales. Its key purpose is to protect the public by ensuring high standards, and by taking appropriate action when these standards have not been met.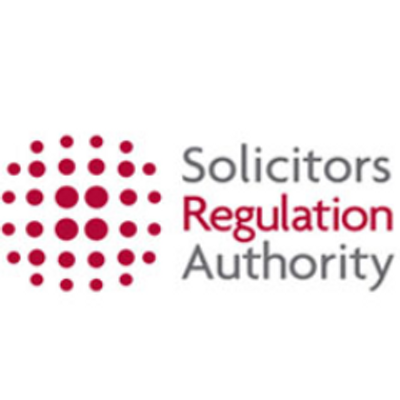 Stamp Duty Land Tax - Normally referred to as Stamp Duty. This is a Government tax on property transactions. The rate varies depending on the purchase price.
Telegraphic Transfer - A Telegraphic Transfer is a bank payment that is received on the same day that is paid in, commonly used for conveyancing transactions. Another name for a telegraphic transfer is CHAPS. Your solicitor will send a CHAPS on the day of completion to get cleared funds across to the seller's conveyancing solicitors.
Tenure
- There are 3 types of tenure: freehold, leasehold and sharehold. Normally speaking a house is a freehold and a flat is a leasehold, but you can get leasehold houses, but this is very rare. Read more about
leasehold properties
here.
Transfer of Equity - A transfer of equity happens when the owner of a property either wants to add one or more people to the legal register alongside themselves; Or they want to remove one or more people other than themselves from the title. For example, if you divorce your partner, you can buy their share of the property, transfer the equity to you and then just your name will be left on the title.
Vendor - The legal owner of a property being put on the market is known as a vendor. The vendor is not under any legal obligations until the contracts have been exchanged. The Vendor is also known as the seller of the property.
If you have any further queries about conveyancing-related terms, simply email us at help@samconveyancing.co.uk - we're happy to offer advice.
*Fixed Fee – No Sale No Fee – On all Major Lender Panels
Proud of our Reviews


322 Google Reviews FREE Online Conveyancing Process for Buyers
Includes online checklists, videos, downloads and tips - plus it is completely free to use from start to finish and saves your progress along the way.
Log in