New Build Homes - What's different about the conveyancing process?
The process of buying a new build is different to a normal purchase and these are the reasons why:
You need to pay a reservation deposit (often non-refundable)
You don't get to walk round the property before you exchange (unless it has already been built)
Exchange of contracts needs to take place within 28 days after you reserve the property (even if the property hasn't been built)
A new build is either signed off and ready to move, or there is only an estimated completion date that can all too often slip. With completion dates of 4 months or more make sure to keep an eye on the date of your mortgage offer as it'll expire after 6 months and you may need to reapply before completion takes place.
Read on to know what you need to do during a new build purchase because getting some of the steps wrong can prove to be very costly.
A number of solicitors have claimed that new build home conveyancing is more complex than any other type of conveyancing - 'curve balls' from developers can include include non-compliance with planning regulations, failure to arrange NHBC inspections, incomplete agreements for roads and sewers and failure to plan for the future maintenance of common parts of a development for example.
It is therefore vital that you instruct a highly experienced solicitor who can navigate the pitfalls and charge you a fair price for doing so.
28 days to exchange - even before the property is built!
This is what is called 'buying off plan' and essentially you are buying based on what the developer is suggesting the property is going to look like when they finish. You'll need to pay a reservation deposit to secure your offer and then after this you'll have 28 days to complete the legal work.
On exchange you'll pay 10% of the purchase price of the property to the seller (or 5% if you're buying via the Help to Buy Equity Loan scheme) and from that point on you'll be legally bound to purchase the property
(read Can I Pull Out After Exchange of Contracts)
.
A freehold transaction normally takes 8 weeks to complete (twice that of the deadline set), however a leasehold flat normally takes 12 weeks (there is more work to do on a leasehold).
Fitting in all of the work so you can exchange in time and not forfeit your reservation deposit is going to be tough, so you need to make sure you have instructed a solicitor who can handle this.
Do I have to use the developer's solicitors?
You should never be pressured into using a developer's favoured solicitor for your conveyancing - you have the right to choose your own and the question of the independence of the developer's preferred choice arises. For more about this subject, click on
Forced into using Developer's Solicitor!
*Fixed Fee – No Sale No Fee – On all Major Lender Panels
Why do solicitors charge more for new build properties?
The amount of work that goes into registering a new build property for the first time is far greater than that of a property that is already registered.
When a property is already registered the title has already been agreed and isn't up for debate.
For a new build property, the developer's solicitors have drafted the title (and lease if a leasehold flat) and this is being reviewed for the first time.
The
draft contracts and title documents
get sent to your solicitor for review and within the 28 days set, the solicitor will need to assess the title and lease to highlight potential issues with the agreements.
For solicitors who charge by the hour, this additional work will be added up and applied to the final bill.
For anyone with a
Fixed Fee quote
, you should read the small print to find out if there is an additional cost for working on a New Build purchase.
There may also be an additional charge for exchanging in less than 28 days.
We include this additional work within your bespoke quote at the outset so you know exactly what you are going to pay, without charging additional extras at the end.
You can click the above link to get an instant quote online or call our new build department on 0333 344 3234.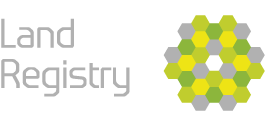 Land registration costs twice the price
When a newly built property is registered for the first time, the Land Registry require your solicitor to send the registration documents through by post - this work is carried out
Post Completion
(after you've moved in).
This means that the online portal can't be used and the postal charge is applied. For the buyer of a £250,000 property this means paying £270 to the Land Registry, instead of £135.
The Land Registry charges vary depending on the properties value so you can see the current table of Land Registry charges here (valid as at 2016):
Value or amount
Electronic fee
(non-new build)
Postal fee
(New Builds)
£0-£80,000
£20


£40
£80,001-£100,000
£40
£80


£100,001-£200,000
£95
£190


£200,001-£500,000
£135
£270


£500,001-£1m
£270
£540


£1,000,001 and above
£455
£910


Do I need a survey?
Unlike a property you buy second hand, you'd expect a new build property to be defect free, however this is where a lot of buyers make a mistake.
You will get a new build warranty (normally provided by
NHBC
or Zurich) to cover the costs of putting right any damage caused by the developers failure to build to the NHBC/Zurich Standards.
This however does not cover some of the more niggly build issues such as:
Kitchen units not aligning
Cracked tiles
Leaking boilers
Broken fittings such as showers leaking
Sloppy painting
All of these can be hugely frustrating when buying a new property and will require you to cause more damage potentially (especially when having a shower in a cubicle that isn't sealed) before you find out there is a problem.
This is why you should get a surveyor to complete a
snagging list
for your property before you finally complete - this gives you time to get the developer to fix any snags before you move into your new home (read more about
what happens during a snagging survey
).
Mortgage offers expire
As we have seen from above, you'll need to exchange on the property within 28 days, however you won't complete (collect your keys) until a future date; triggered by your developer serving notice on you after they complete the build.
The notice gives you 14 days before you have to complete your purchase; this means having your completion monies ready and an in-date mortgage offer to draw down the mortgage.
For many buyers, the time between exchange and the completion of the build is less than 3 months, which means you'll be ok if your mortgage offer expires after 6 months.
The challenge arises when the developer is delayed or the new build isn't estimated to be completed for a long time.
As the buyer you'll want to get a
mortgage offer
before you exchange so you know you could fund the purchase, however once this expires, you'll need to reapply for another mortgage offer.
There is never a guarantee that the mortgage lender is going to give you another mortgage offer and if they don't, you'll need to move fast to find a mortgage lender that will give you a mortgage offer.
After the developer serves you notice, you have 14 days to complete, if you fail to complete you'll have another 14 days (depending on the contracts) to complete whilst incurring daily interest charges.
If you still fail to complete, then the contract will be rescinded, your 10% deposit will be forfeited and you will also be liable for the legal costs of the developer.
(NB Even under the Help to Buy Equity Loan scheme you are still liable to forfeit 10% of the purchase price if you fail to complete.
Your 5% deposit is forfeit and the developer can claim an additional 5%).
The best advice is to buy developments that are going to be built less than 3 months after you exchange.
If however you have exchanged and need help finding a new mortgage offer, we have new build specialists mortgage brokers who can help. You can either book an appointment online or call us on 0333 344 3234.
Fixed Fee – No Sale No Fee – On all Major Lender Panels
Proud of our Reviews


322 Google Reviews FREE Online Conveyancing Process for Buyers
Includes online checklists, videos, downloads and tips - plus it is completely free to use from start to finish and saves your progress along the way.
Log in