Buying a house with no deposit
| | | | | |
| --- | --- | --- | --- | --- |
| | | | | |
| Fixed Conveyancing Fees | Completions within weeks | CQS Accredited Solicitors | Can act for any lender | Rated Excellent on Trustpilot |
How to buy a house with no money
First time buyers often wonder how to get a mortgage without a deposit. In the current market you'll usually need a deposit of 10% of the property value or at least 5% of a property's value to get a mortgage. A mortgage lender would then lend you the remaining 90/95% of the property's value. But what if you don't have the capital to put down as deposit? Here's how to buy a house with no money:
How to get a mortgage without a deposit
Here are four options for how to buy a house with no deposit:
1

Gifted deposit from parents
3

Loan from family or friends
4

Buying parents house with no deposit
1

No deposit? Then get a gifted deposit
This is where parents give their children a sum of money towards their deposit, or gifts them the entire deposit. The remaining balance is then funded by a mortgage.
Your solicitor will require a letter from your parents confirming that the money they are providing is a gift and that they have no rights to the property. The solicitor will also need ID from the parents gifting the deposit.
As part of the Anti-Money Laundering checks your solicitors will also have to prove they know where the funds came from. For most it'll be from a sale of an asset (normally a house), savings or a pension draw down. You can read more about what information parents need to provide here -
3 steps to gifting a deposit
Mortgages are usually a percentage of the price of the home you're buying. A 100% mortgage means that you're borrowing the entire value of the property, without needing to put down a deposit.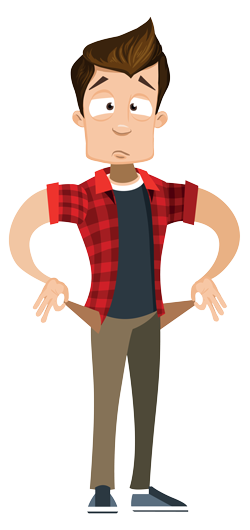 Most of the main stream mortgage lenders require you to have saved up a deposit, making your loan a 90-95% mortgage. Most Lenders see 100% mortgages as a risk because you haven't put any of your own money into the property.
You can buy a home with no deposit using a no deposit mortgage of a type where the deposit is offset by a helper, which could be a family member or close friend, for example, placing a sum equivalent to your deposit into a linked account.
It is effectively a 100% mortgage from your perspective as a borrower. A lender offering this kind of mortgage product will only make you a mortgage offer if you can prove that you a 'good risk' regarding being able to make the appropriate monthly mortgage repayments. You can read more here -
No Deposit Mortgage
3

Loan from family or friends
Loans from family or friends are becoming more and more popular. A loan can be provided to fund the deposit by friends or family. A loan is where the party giving you the money wants the money to be repaid. A loan agreement will need to be drafted clearly stating the terms in which the loan is to be repaid.
The mortgage lender will also need to be made aware of the loan before agreeing to the mortgage.
4

buying parents house with no deposit
Buying parents house with no deposit is an opportunity for some parents to pass on their property to their children. This is called a concessionary purchase or a sale under value. Whilst the property could be worth hundreds of thousands of pounds, it can be transferred for a lot less or nothing. Read more about -
Concessionary Purchase
You cannot gift a house if you are insolvent
The gift may have an impact for inheritance tax purposes
Frequently Asked Questions
Can I get a mortgage without a job?
When making a mortgage application the mortgage lender will request payslips to evidence your income. Lenders like to know that the mortgage loan they advance you is going to be repaid so they like to see evidence of ongoing earnings, it is therefore unlikely that a mortgage lender will lend to you if you do not have a job. However, certain forms of reliable passive income may be sufficient to some lenders.
Can you buy a house without a mortgage?
When it comes to buying a property, you can purchase without a mortgage. You can use your own funds or those gifted to you to make a cash purchase of property, this means that you don't need a mortgage or loan to fund the purchase. You can read more here -
What is a cash buyer with no mortgage?
Can I pay the mortgage based on my rental income not personal income?
Based on rental income, not personal income, most lenders will take into account the rental income you receive when applying for a mortgage. You can use the expected rental income to offset the monthly mortgage payment of the property you are buying. This is called a buy to let mortgage and normally restricts you from being able to live in the property. It can be more difficult to get a mortgage based on rental income if you plan to let out rooms in your own home.
Proud of our Reviews


322 Google Reviews FREE Online Conveyancing Process for Buyers
Includes online checklists, videos, downloads and tips - plus it is completely free to use from start to finish and saves your progress along the way.
Log in