Probate House Sale Process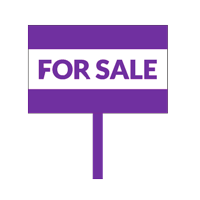 As part of the probate house sale process the executors of the estate will complete the Property Information Forms (TA6 Property Information and TA10 Fittings and Contents) to the best of their knowledge. These forms include other property related documents such as boiler maintenance certificates, electrical works invoices, FENSA certificates, planning permissions and building control sign off.
The issue the seller's representative faces is that you are most likely unable to provide answers to many of the questions and may not have the supporting documents to provide. It is common for a representative to tick 'Do Not Know' for many of the answers within the property information forms.

As a buyer you buy the property '
Caveat Emptor
' or buyer beware; taking on full responsibility for any issues with the property from the point of
exchange of contracts
. This means that if there is an issue with the property in the future, for example there was no building control sign off for an extension or the boiler breaks, then you have no legal recourse over the seller (unless they made false representations to you). It is for this reason that you must get as much information from the seller as humanly possible - this could mean the seller getting
retrospective building control sign off
or a boiler service/check at the seller's own cost.
Need help with a Probate Sale?
The process of selling or buying a probate property is not standard compared to a normal conveyancing so you will need support. We have solicitors who specialise in probate sales and work to a fixed fee quote. If you'd like to call to discuss further then call
0333 344 3234
or email us at
help@samconveyancing.co.uk